Sports Medicine in Baltimore, Washington DC, Maryland & Virginia | MedStar Health
Welcome to the region's largest sports medicine program
MedStar Health is also one of the largest programs nationally. We have the most sports partnerships of any system in the region, located in Baltimore, Washington DC, Maryland, and Virginia. We have over 90 team partnerships, ranging from the professional level to the community level. Our extensive network of highly trained orthopedic and sports medicine specialists provides you with the same level of quality care that we give to some of the country's top athletes. We believe you don't have to be an elite athlete to get elite care. We possess the skills, training, and experience to quickly and effectively diagnose and treat injuries to help professional athletes and weekend warriors alike return quickly to their active lives.
Who we are at MedStar Health (MedStar Sports Medicine)
84 Sports Physical Therapists
48 Athletic Trainers
64 Fellowship Trained Physicians
35 sports fellowship trained sports medicine physicians

Family practice
Internal medicine
Emergency medicine
Pediatrics
Urgent Care
Sports Cardiology
Foot and Ankle/Podiatry
Sports Neurology

29 Sports fellowship trained sports medicine orthopedic surgeon
Proud to be the official medical team of the pros
and many more...
More than 55 sports organizations, including the Baltimore Ravens, Washington Capitals, Washington Wizards, Baltimore Blast, and US Lacrosse, have chosen MedStar Health as their official medical team. "We offer the region's best in orthopedics and sports medicine, and we have some of the nation's leading orthopedic and sports medicine specialists—most of whom are former athletes themselves and who understand the frustration of being sidelined after an injury," said Wiemi Douoguih, MD, Medical Director of MedStar Health in the Washington, D.C., region. "Everyone who comes to us receives the same resources that we offer to some of the country's best athletes."
MedStar Health is the medical provider for many professional, collegiate, and recreational athletes.
MedStar Sports Medicine has more than 100 sports partnerships with 250,000+ participating athletes, including: 14 professional teams,12 colleges and universities, 36 high schools, 27 athletic events, and 12 premier road races.
Orthopedics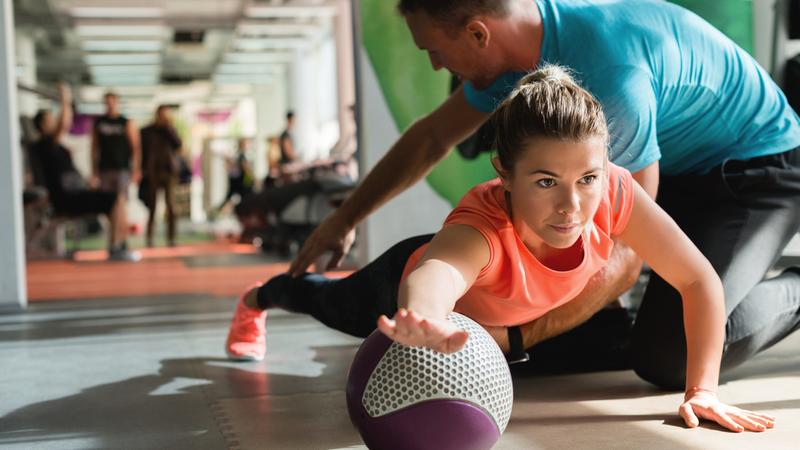 From diagnosis, treatment, and a return to activities, our specialists at MedStar Orthopaedic Institute support patients every step of the way. We are dedicated to treating injuries and conditions from the simple to the complex in patients ranging from professional athletes to people of all ages.
Primary care sports medicine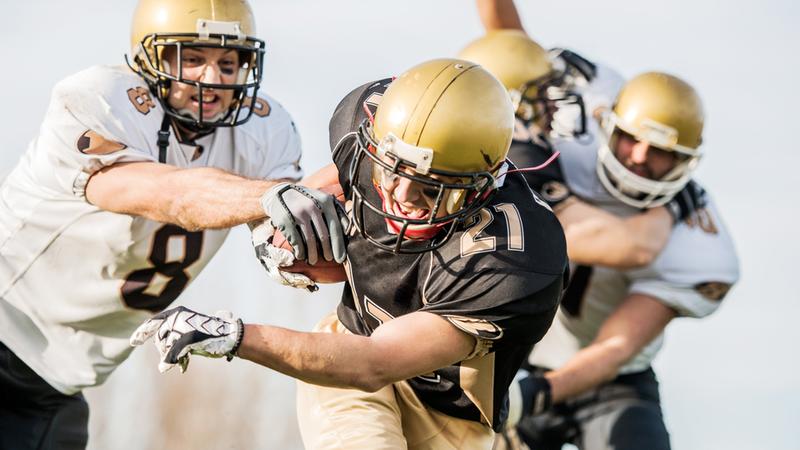 Surgery Isn't Always the Answer.
Did you know that around 90 percent of all sports medicine injuries don't need to be treated surgically? So, while we have some of the region's most capable surgeons on our team, we'd like our patients to avoid the operating room as much as possible.
Physical therapy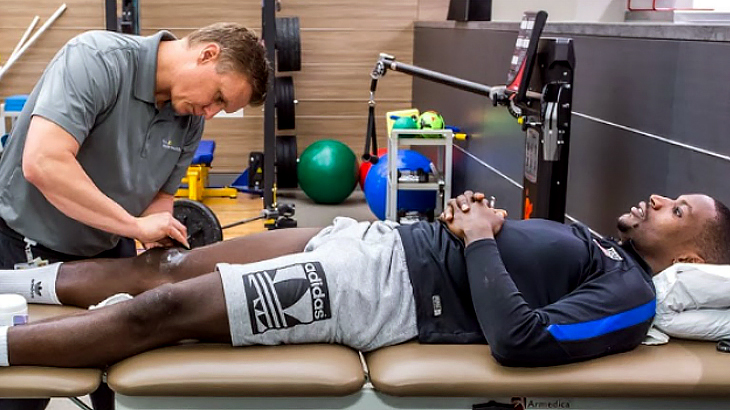 Physical therapy helps develop, maintain, and restore maximum movement and functional ability to a body. It involves a process where movement potential is assessed and goals are agreed upon, using knowledge and skills unique to physical therapists.
Physical therapists utilize an individual's history and physical examination to arrive at a diagnosis and establish a management plan to maximize performance and movement potential within the spheres of promotion, prevention, treatment/intervention, and rehabilitation.
Athletic training
MedStar Health's team of Certified Athletic Trainers (ATCs) provides high quality healthcare to the physically active population of all levels.
Sports performance enhancement
We offer a comprehensive athletic enhancement program for athletes seeking to improve their sports performance. Athletes utilize a periodized program to enhance their athletic abilities, such as speed, agility, power, strength, flexibility, and coordination.
Sports cardiology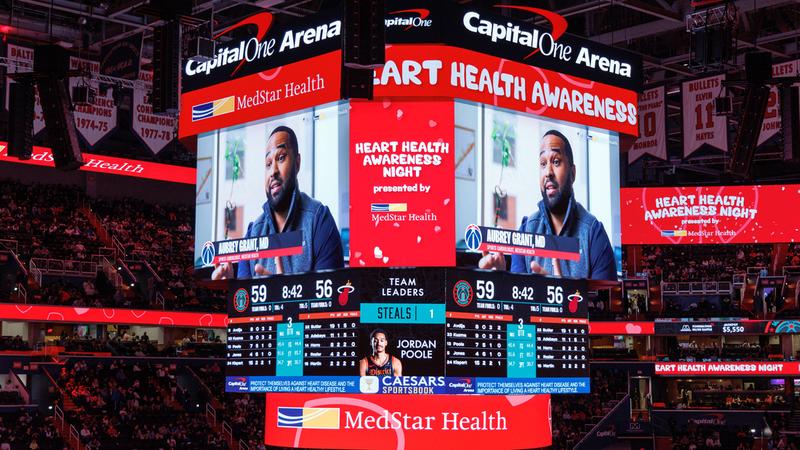 Our Sports & Performance Cardiology program, located at MedStar Health, is the first in the Baltimore and Washington, D.C., region and is one of only a few like it in the United States. Athletes of all ages and levels—from weekend warriors to professional athletes—rely on our experts for comprehensive cardiovascular care, physiologic testing and customized treatment plans.
Our locations
Convenient locations in Washington, DC, Baltimore, Maryland, and Virginia.
Support MedStar Sports Medicine
MedStar Sports Medicine is putting research into practice to ensure all patients have access to the level of care that our professional athletes receive. With nationally-recognized researchers and clinicians, our sports medicine experts are committed to the prevention and treatment of injuries - on and off the field. A philanthropic gift in support of MedStar Sports Medicine will have a significant impact on the care of our patients, the support of young athletes, and the advancement of leading-edge research in areas such as cardiology and mental health.
To learn about philanthropic opportunities in sports medicine at MedStar Health, please contact Stephanie Foster, assistant vice president for Philanthropy, at 239-293-0058 or via email at stephanie.h.foster@medstar.net.