Sports Cardiology & Performance | MedStar Health
Preventing, diagnosing, and managing heart conditions in athletes of all abilities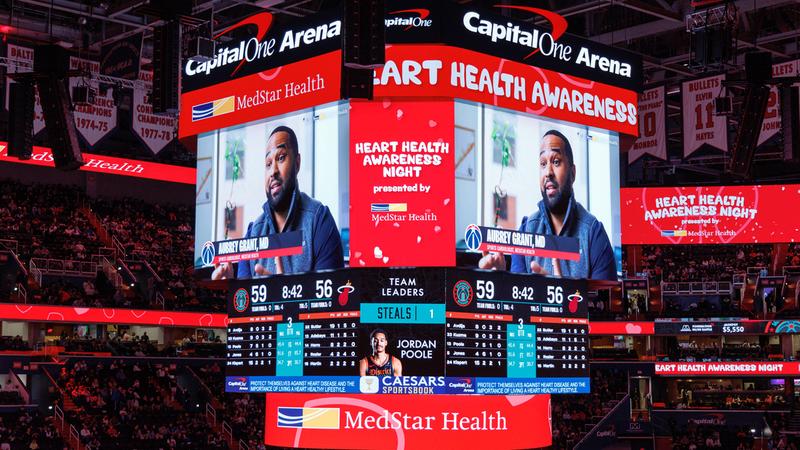 Our Sports & Performance Cardiology program, located at MedStar Health, is the first in the Baltimore and Washington, D.C., region and is one of only a few like it in the United States. Athletes of all ages and levels—from weekend warriors to professional athletes—rely on our experts for comprehensive cardiovascular care, physiologic testing and customized treatment plans.
Our team, led by Dr. Ankit B. Shah, a graduate of the only sports cardiology fellowship in the country, has a unique understanding of exercise physiology and the cardiovascular demands of exercise. We combine forces with all the teams within MedStar Heart & Vascular Institute as well as MedStar Sports Medicine , with whom we are working to provide cardiovascular care for collegiate and professional teams. Together, our teams work to advance knowledge in this emerging field through research, including the safety of exercise in patients with hypertrophic cardiomyopathy, cardiac screening of athletes and the long-term effects of endurance exercise on the heart.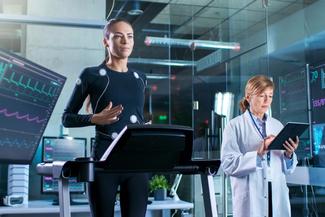 Athletes are any active individuals who enjoy exercise and physical activity, including people who are active on the job. Each athlete has his or her own athletic aspirations. We work with each athlete to provide customized evaluations, treatment plans and safe exercise prescriptions, taking into account risk factors, age, sport type and goals.
The ultimate goal is to keep our patients safe and active. This could include:
Determining sports eligibility through preparticipation cardiac evaluation
Evaluating of potential cardiac symptoms
Managing athletes who have a confirmed cardiac diagnosis
Assisting with return-to-play decision-making
Working with athletes to optimize performance
Providing preventive cardiac care and evaluation of healthy individuals
Train smarter with cardiopulmonary exercise testing for athletic performance
Video
Preparticipation safety screening for athletes
Some high school, collegiate and professional athletes are required to undergo cardiac screenings before they may participate in their sport. Some athletes may be experiencing certain cardiovascular symptoms. Many may not have symptoms but want to make sure they are healthy enough to run a race or join a recreational team. These screenings may provide an athlete with additional insight into a known condition or a diagnosis of an otherwise unknown pre-existing cardiac condition.
Diagnosing and managing cardiovascular conditions in athletes
What looks normal in a regular person's heart can look much different in an athlete. Our experts are trained to recognize the sometimes subtle signs of heart disease in athletes. For example, we are specially-trained to distinguish the difference between an unhealthy, enlarged heart and one that is healthy and has been enlarged by exercise. This phenomenon is known as "athlete's heart" or "exercise-induced cardiac remodeling."
We analyze tests such as electrocardiograms (ECGs) and echocardiograms in the context of athletic training to distinguish healthy changes from potential heart disease. Our specialized exercise equipment allows us assess an athlete's physical fitness and, if necessary, safely reproduce symptoms to help us diagnose a heart or vascular condition.
Athletes may be evaluated for the following conditions:
Everything we do is in the context of understanding the physiologic changes of exercise and how it affects the heart. We work with athletes diagnosed with cardiovascular disease to reach their activity and performance goals in a safe way. This could include making treatment decisions with their physical activity needs in mind, such as choosing medications that will not reduce performance or specific exercise prescription that allows them to be active and safe.