Sports Performance | Training | MedStar Health
Sports performance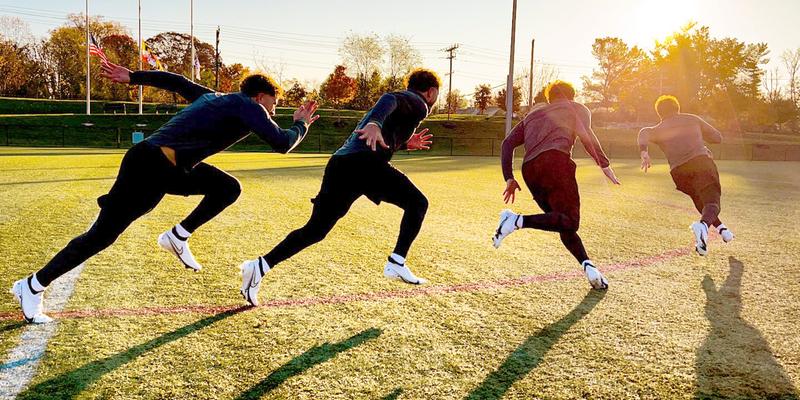 For athletes seeking to improve their sports performance, we offer a comprehensive athletic enhancement program. Athletes utilize a periodized program to enhance their athletic abilities, such as speed, agility, power, strength, flexibility, and coordination. Whether you are ready to get back in the game after a prior injury or want to take your skills to the next level, we have a program for you. MedStar Health trainers are certified through the National Strength and Conditioning Association and have experience working with a wide range of physical limitations that restrict clients' ability to exercise.
Listen to Dr. Hinton's recent podcast "Deciding when athletes can return to play"
Middle School Athlete Program
Our middle school program is designed to develop the foundation needed for successful athlete development. Each athlete will acquire and demonstrate athletic skills to improve speed, agility, strength, power, and coordination.
High School Athlete Program
Our high school athlete program is fortifying the foundation of strength training while simultaneously developing anaerobic threshold, explosive strength, anaerobic endurance, maximal speed, and flexibility.
Collegiate Athlete Program
Our collegiate athlete program synthesizes the general expectations of the athlete's college team while specifically targeting their personal areas of development. Athletes train to improve through directed and specific strength, speed, power, and agility.
Adult Fitness programs
We also offer a wide range of fitness programs for adult athletes or individuals looking to improve their overall health.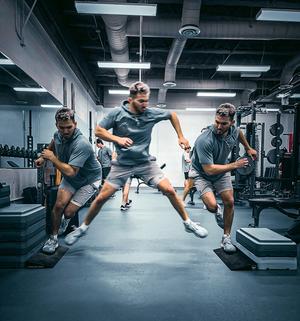 Personal training

Boot camp classes

Kettlebell training

TRX classes

Small group training

Tri-sport training

Golf and tennis conditioning programs
Return-to-play program
As part of our continuum of care, MedStar Health offers a research-based evaluation to assist athletes in their return to full competition following an injury. We use video motion analysis software and objective criteria to determine if an individual is functionally ready to return to play. Our scientifically based testing identifies deficits in strength, power, and/or biomechanics that increase an athlete's risk of lower-extremity injury.
Participants in the program also receive a comprehensive exercise program to address those deficits and are instructed in proper jump-landing mechanics until they can pass the return-to-play criteria. The program is conducted in collaboration with your physician and/or physical therapist.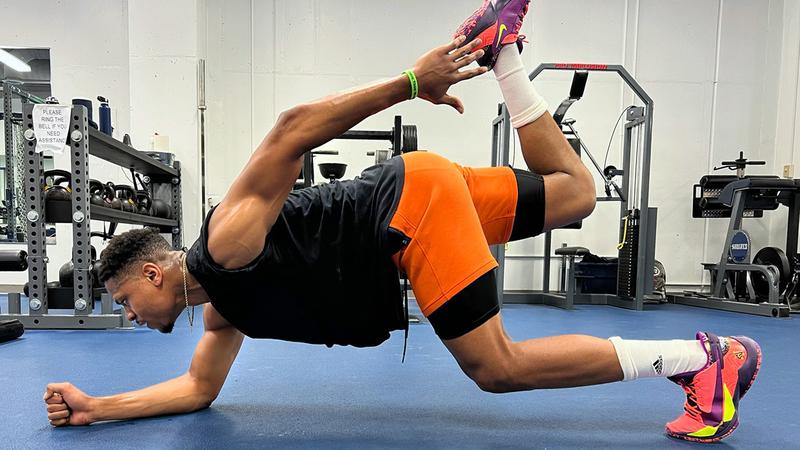 Our locations
Distance from Change locationEnter your location
10534 York Rd.  Cockeysville, MD 21030
131 Industry Lane Unit 4 Forest Hill, MD 21050
2 Loveton Circle Sparks Glencoe, MD 21152
Jay Dyer is a certified strength and conditioning specialist and Director of sports performance for MedStar Health since 2004. Jay serves as head strength and conditioning coach for the USA National Lacrosse teams and Johns Hopkins University men's lacrosse team. Over the last two decades, Jay has trained countless All-World, All-American, and All-Metro athletes in a variety of sports.

Bryan Woolson, CSCS, PPSC, CPPS, CPT

Bryan Woolson is the regional director of the MedStar Health sports performance program, overseeing the day-to-day operations of our Harford County facility. He is also the head strength and conditioning coach for The Johns Hopkins women's lacrosse team. Outside of his profession, Bryan is a husband, father of three beautiful girls, and an avid golfer.

Bryan graduated in 2011 from Salisbury University with an undergraduate degree in physical education/teacher education. During his four years there, he played running back for the football team as a 3-year starter, captain his senior year, and to this day still holds multiple lifting records for his position. Upon graduating, Bryan completed a one-year internship with MedStar Health sports performance under Jay Dyer, after which was hired on staff full-time. Since joining MedStar Health, Bryan has earned four additional certifications and is continuing to earn more.

During his tenure with MedStar Health, Bryan has been the strength coach for the Boys Latin lacrosse team, helping them to 1 MIAA Championship, 1 National Championship and 2 undefeated regular seasons. He was also the strength and conditioning coach for The Johns Hopkins field hockey team (2012 – 2015) and the NEMS Lacrosse Club (2013 – PRESENT). Bryan has been a speaker at the USA Lacrosse Convention and authored a chapter in the book "Building the Modern Defender" by Janine Tucker.

Alex Milton, MED, CSCS, ELDOA 1, FRC, PES

Alex Milton has been a part of the strength and conditioning staff for MedStar Health sports performance since 2018. He specifically oversees the operation and management of the Phase Three / Return to Play program, where he assists physical therapists returning athletes back to play after sustaining a major injury.

Alex earned his bachelor's degree from the University of Rhode Island, where he graduated with honors. Alex also obtained a Master of Education with a concentration in sport leadership from the Virginia Commonwealth University. Prior to working at MedStar Health, Alex worked at eight division one universities, including but not limited to, Wake Forest University, University of Kentucky, and the University of North Carolina. He currently works out of the Hunt Valley and Cockeysville locations.

Dave earned his bachelor's degree in sport management from California University of Pennsylvania. He is a certified strength and conditioning specialist through the National Strength and Conditioning Association (NSCA), as well as a Certified Level 1 Coach through Precision Nutrition.

In his 10 years in the industry, Dave has worked with a wide range of clientele from high school athlete to senior populations. Prior to joining MedStar in 2021, Dave was the head trainer of a personal training studio where he created and oversaw programming for more than 130 clients.
Additional information