Pediatric Sports Medicine Program | MedStar Health
Frank Dawson, MD, director of sports medicine, treats an adolescent sports medicine patient.
If your child or teen has an injury or illness that affects sports performance, exercise, or activity, our pediatric sports medicine specialist has the expertise, experience, and qualifications to treat his or her youth-specific problems.
In growing children, injuries and medical problems in the bones, muscles, ligaments, tendons, and joints often are quite different from conditions more commonly seen in older patients. Special training and experience in pediatric care allows pediatric sports medicine physicians to appropriately treat the unique sports-related medical needs of children and teens.
From concussion testing to rehabilitation, our pediatric sports medicine physician helps get children back to play.
Dr. Dawson shares his tips for preventing springtime injuries in children in the news report below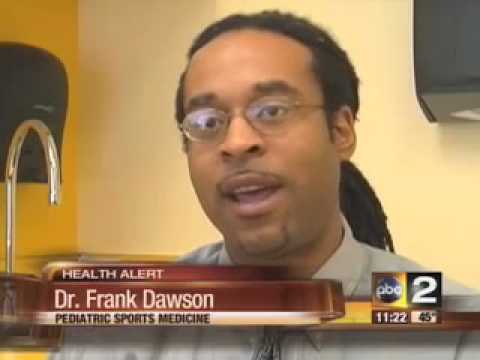 Additional information
Learn More