Medication Management Services | Home Health Care Patients | MedStar Health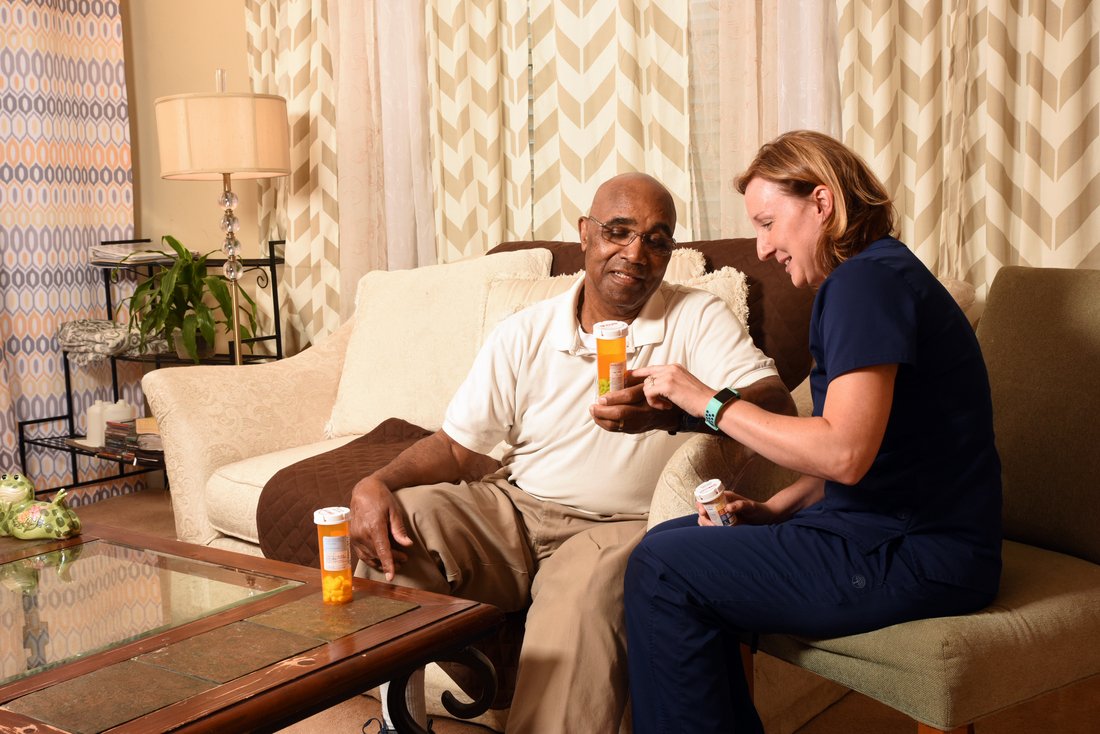 One of the most critical aspects of recovery is taking medications as directed. MedStar Health Home Care's registered nurses help patients make sure they are taking the right medicine and the right dosage, at the right time, and according to the doctor's orders. This includes organizing medicines and setting up reminders to keep patients on track.
Improper use of medications
Our nurses partner with each patient's doctor to make sure medicines are working and controlling symptoms appropriately. If a patient's health status changes, the nurse will contact the doctor immediately. This allows the patient's care team to make changes in medication or adjust a doctor's orders in a timely manner.
Improper use of medications can cause:
Negative symptoms and side effects

Confusion
Memory loss
Increased risk for falls
Readmissions to the hospital or nursing home
Medication management services
Medication management services include:
Assistance in developing a medication schedule
Review of medication regimen
Create a complete list of the patient's prescribed and over-the-counter medicines

Educate patient and/or caregiver on proper dosage, frequency, and side effects

Evaluate response to medications and effectiveness
Communicate with patient's doctor for optimum outcome
Medicine safety tips
Check the label and expiration date on all medicines before taking
Keep all caps on medicine bottles and away from children and pets
Do not mix medicines in the same bottle
Keep medicine, including pills and IV bags, away from sunlight
Store medicines at the correct temperature
Tell the visiting nurse, doctor, or pharmacist if you see any changes in the medicine's color, size, or smell
Keep the Poison Control Center phone number (800-222-1222) near the phone
Refrigerated Medicines:

Keep medicines at the correct temperature in the refrigerator
Make sure the light in the refrigerator is working
Do not freeze them
Keep cold foods and medicine away from each other
If several medicines are in the refrigerator, keep them away from each other
Keep an up-to-date list of current medications
Keep a medicine list
Always keep a list of the medicines that you are taking. Use this Medicine list worksheet to keep track of medications.
Add new medicines if the doctor adds a new prescription
Make a note if the doctor changes the dose or the way the medicine is taken
Cross off old medicines if the doctor says to stop taking them
Take the medicine list with you when visiting a doctor or going to the hospital