Spine Center at Chevy Chase | 20815 | MedStar Health
Welcome to the Spine Center at Chevy Chase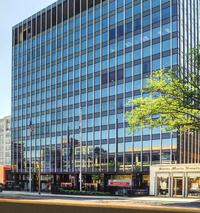 If you suffer from neck or back pain, you know how debilitating it can be. Whatever the cause of your discomfort, the experts at the MedStar Health Spine Center in Chevy Chase are here to help. Our collaborative team includes board-certified, fellowship-trained physicians in neurosurgery, orthopedic surgery, pediatric spine surgery, and physiatry, along with specialists in psychology and physical therapy. Our team offers both surgical and non-surgical treatment options, as well as rehabilitation and physical therapy.
Visiting MedStar Health Spine Center at Chevy Chase
Monday through Friday 8:00 a.m. - 5:00 p.m.
Insurance
We proudly accept most major health plans. The list below serves as a guide and is subject to change. If you are unsure about your coverage, please call your insurance provider. Insurance is collected prior to scheduling services.