Brian Bethea, MD, Named Chief of Cardiac Surgery at MedStar Union Memorial Hospital | MedStar Health
Baltimore, MD - Brian T. Bethea, MD, a widely published leader in cardio-thoracic health, has been named Chief of Cardiac Surgery at MedStar Union Memorial Hospital, where he oversees management of the heart surgery program and quality initiatives, effective July 1.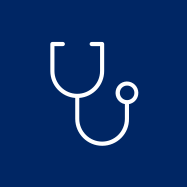 Dr. Bethea, who served as vice chief of Cardiac Surgery at MedStar Union Memorial, and the regional chief of Outreach for the Baltimore region, receives the baton from Dr. Michael Fiocco, who is stepping aside from the leadership role after 18 years of service. Among his achievements, under his leadership, the cardiac surgery program earned a coveted three-star rating for coronary artery bypass grafting (CABG) procedures from the Society of Thoracic Surgeons, the highest achievable metric in the United States for the procedure. This put the team in the top seven percent of high-performing hospitals nationwide.
Dr. Bethea has participated in nearly all major U.S. clinical trials for transcatheter aortic valve replacement, (TAVR), and has been involved in early feasibility trials for transcatheter mitral valve repair and replacement. He was selected to participate in past trials for the mitral and tricuspid valves, including Tendyne™, MitraClip™, ENCIRCLE, and TRILUMINATE.
He is the only surgeon in Maryland to offer patients the latter two options. He travels the world teaching valve repair and replacement techniques to other surgeons and is widely published in all the major cardiothoracic medical journals. Dr. Bethea was among the first authors to be published on the topic of transcatheter mitral valve replacement–a rapidly evolving and expanding field.
"Dr. Bethea's clinical interests involve minimally invasive approaches to valvular and structural heart disease," said Dr. Stuart Bell, vice president of medical affairs chief medical officer at MedStar Good Samaritan and MedStar Union Memorial Hospitals. "This includes procedures such as TAVR, transcatheter mitral valve repair and replacement, transcatheter tricuspid valve repair and replacement, and multi-arterial coronary revascularization, so his level of expertise in the most advanced technology available for cardiac surgery bring an already quality program to another level. We are very proud of the work he's heading up here, and excited about what that means for our patients."
After earning his medical degree from the University of Oklahoma, he completed his residency in general surgery, followed by a fellowship in cardiac surgery at the Johns Hopkins Hospital.
"I believe in providing personalized, tailored care to each of my patients. Whether it's a minimally invasive procedure, an open procedure, or a hybrid approach, my goal is to find the method that will best fit the person, rather than the other way around. Since I have been involved in the development of so many new technologies, I can provide patients with all their options, so we can make an informed decision together. I wholeheartedly believe in a team approach to providing care, and view patients, their families, and their referring physicians as integral members of the care team."
Dr. Bethea is board certified in thoracic surgery and is a member of the Society of Thoracic Surgeons.
---
About MedStar Health
At MedStar Health, we use the best of our minds and the best of our hearts to serve our patients, those who care for them, and our communities. Our 30,000 associates and 4,700 affiliated physicians are committed to living this promise through our core SPIRIT values—Service, Patient first, Integrity, Respect, Innovation, and Teamwork—across our more than 300 locations including 10 hospitals, ambulatory, and urgent care centers. As the medical education and clinical partner of Georgetown University, MedStar Health is training future physician leaders to care for the whole person and is advancing care through the MedStar Health Research Institute. From our telemedicine and urgent care services to the region's largest home health agency, we're committed to providing high-quality health care that's also easy and convenient for our patients. At MedStar Health—It's how we treat people. Learn more at MedStarHealth.org.