MedStar Health Leader Recognized with National Award for Patient Safety Leadership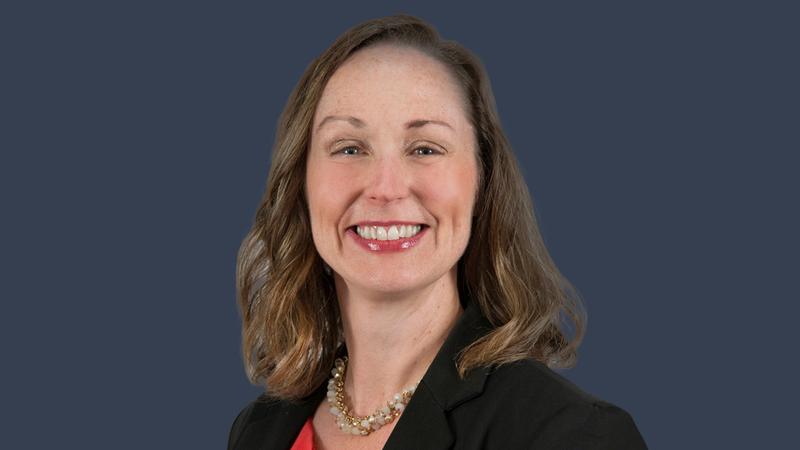 Dr. Kathryn Kellogg receives 2023 Robert Wears Patient Safety Award
Columbia, Md - Kathryn Kellogg, MD, MPH, VP, Patient Safety & Infection Prevention for MedStar Health was awarded national recognition today for her extensive work in patient safety. UF Health Jacksonville bestowed on Dr. Kellogg the 2023 Robert Wears Patient Safety Leadership Award in a virtual ceremony that recognized experts in patient safety across the United States.
The award is named in honor of Robert L. Wears, M.D., MS, PhD, for his pioneering work to improve patient safety. Dr. Wears was an emergency medicine physician in the UF College of Medicine – Jacksonville for nearly 30 years and during his career, transformed patient safety research.
"I am deeply honored to receive the 2023 Robert Wears Patient Safety Leadership Award," said Dr. Kellogg. "This award is particularly meaningful to me, having first learned from and collaborated with Bob on safety research as a medical student, which helped to shape the direction of my career. I am proud of the progress our industry has made in improving patient safety in recent decades and I look forward to continuing to contribute to the national movement to truly integrate safety science into healthcare."
Each year this award recognizes individuals, teams or organizations that examine the applications of safety science concepts to improve medicine. Dr. Kellogg was recognized in the "Individual" category.
From the outset of her career, Dr. Kellogg has been committed to the advancement of patient safety, first through innovative research with MedStar Health's National Center for Human Factors in Healthcare, where she was principal investigator on more than $4.7M in grants and contracts. She then put scholarship into action by leading operational safety improvements using a systems perspective. In her evolving safety leadership roles, Dr. Kellogg has not only overseen MedStar Health's safety programs but has also served as the executive leader for the system's COVID-19 infection prevention response, leading the system through numerous changes to keep patients and associates safe as the pandemic progressed.
Thanks in part to Dr. Kellogg's leadership as MedStar Health's safety leader, the system's programs in proactive safety and event responses are national models, advancing standards, and industry practice.
Dr. Wears provided mentorship and guidance to an array of healthcare providers pursuing careers in safety science, and during his long career served on the editorial boards of 10 major medical and patient safety journals and was a reviewer for dozens more. The award named in his honor was established in 2018 to single out health care professionals who significantly impact the field of patient safety though critical analysis, research, education, or knowledge dissemination.
"Bob's career demonstrated how essential true safety science is to the success of our work," said Dr. Kellogg, "and it is by following his lead that I believe we will truly be able to eliminate patient harm."