Medical supplies and equipment donated by MedStar Health on route to Ukraine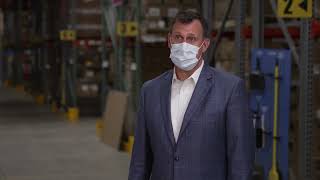 The shipment is the first of several planned with Project C.U.R.E.
Columbia, Md. – Critically-needed medical equipment and supplies are on the way to Ukraine, as MedStar Health delivers on its promise to donate $2 million in supplies to the war-torn nation. Senior leadership from both MedStar Health and Project C.U.R.E., a partnering humanitarian relief organization, met at the health system's supply warehouse as hospital beds, surgical instruments, personal protective equipment, and other pieces of equipment were loaded into a 53-foot trailer. As a healthcare provider, MedStar Health says it is committed to protecting the health and well-being of all people, including those in Ukraine.
"All of us are seeing what's happening in Ukraine," said Patrick McGovern, assistant vice president of Supply Chain Operations for MedStar Health. "We're happy to help in any way we can. It's important to help people in our community, but if we can help people internationally or globally with resources then we love to do that."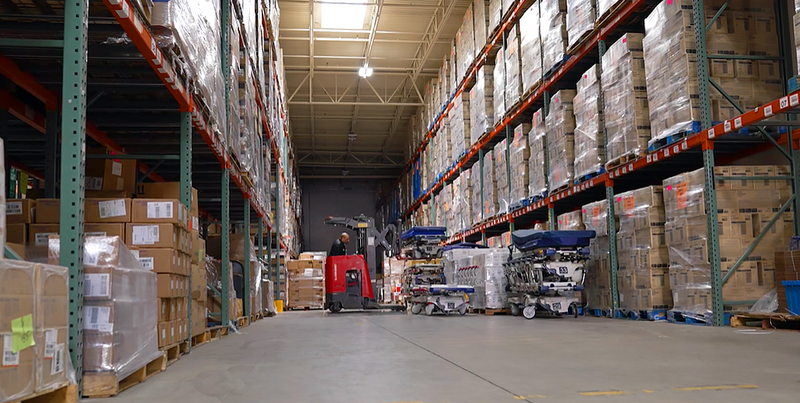 "Today's shipments represent the most critical needs that we were able to supply," said Jeff Matton, senior vice president of Integrated Operations for MedStar Health. "It's exciting that what we have in this warehouse will get to those in Ukraine in a relatively short amount of time. It feels great for all of MedStar Health to be able to make this kind of donation to the global community."
Project C.U.R.E. will complete the delivery of the medical supplies to Ukraine by air. The organization is the world's largest distributor of donated medical supplies, equipment and services to physicians and nurses serving the sick and dying in more than 135 countries. According to Project C.U.R.E., current projections indicate an estimated 12 million people will need aid inside Ukraine, as well as four million refugees in neighboring countries.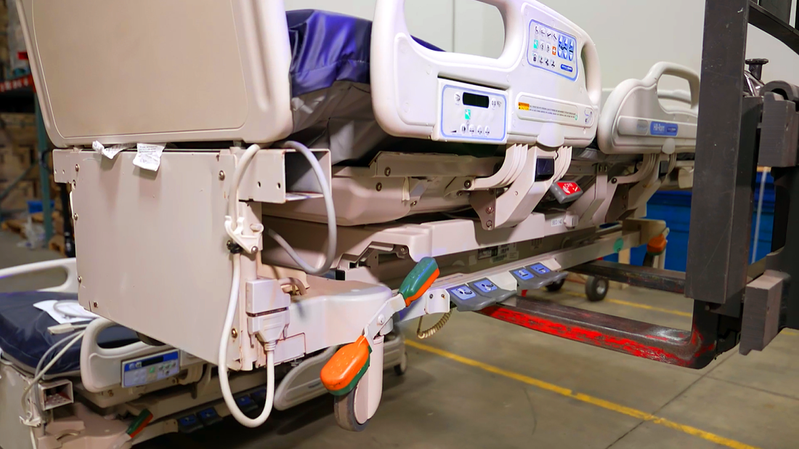 "Project C.U.R.E. is really excited about this new partnership with MedStar Health," said Melisa Esposti, director of Government and NGO Relations for Project C.U.R.E. "As soon as the invasion occurred, we began receiving requests from doctors and nurses who have worked with Project C.U.R.E. for many decades. We are honored to continue supporting the work they are doing, and these hospital beds will be going to help the doctors and nurses in Ukraine who are needed to rebuild their facilities."
This shipment is the first of several MedStar Health plans to send to Ukraine in partnership with Project C.U.R.E.