MedStar Good Samaritan Hospital Opens New Geriatric Center | MedStar Health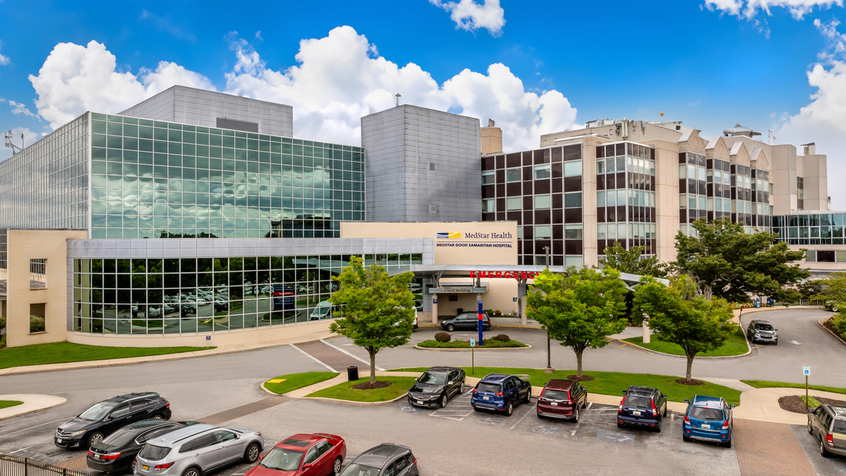 Center for Successful Aging Offers Specialized Comprehensive Care for Aging Population
Baltimore—(April 5, 2016)—MedStar Good Samaritan Hospital cuts the ribbon today on the Center for Successful Aging, its new 5000-square foot geriatric center, designed to promote the psychological and physical well-being of local seniors.
"MedStar Good Samaritan is committed to raising the level of care for our aging patients," said George Hennawi, MD, CMD, FACP, chief geriatric medicine, and director of the center. "The population of Americans older than 65 is estimated to be one in seven, and growing. These older patients need specialized care. The new center better positions us to care for the needs of our community, as partners through every step of the aging process."
With geriatric experts skilled in caring for the unique needs of people experiencing chronic age-related conditions, the Center for Successful Aging specializes in arthritis, depression, diabetes, dementia and other behavioral changes, as well as balance, falls, caregiver support and end-of-life issues.
The center provides patient-centered care, partnering with patients, as well as their family members and caregivers, to provide individualized treatment plans that evolve with the patient's changing needs. This care continues regardless of the type of setting the patient may require in the future, including home, hospital and long-term facilities. This makes the Center for Successful Aging at MedStar Good Samaritan one of the few geriatrics programs in the region where the same experts treat patients regardless of the care setting they require.
The comprehensive center more than doubles the size of the former geriatrics space. Additional highlights of the Center for Successful Aging include:
Spacious exam rooms to accommodate patients and their caregivers
On-site lab, physical therapist and geriatric syndrome specialists for 'one-stop' health care
Handicapped accessible van to assist patients with transportation needs
Team-based care built into design with team workrooms and family meeting rooms
Fully outfitted caregiver and community resource room for education and training in the use of supportive technologies
100% ADA compliant and handicapped accessible
Click here to learn more about the Center for Successful Aging at MedStar Good Samaritan. To schedule an appointment, call 443-444-4720.
About MedStar Good Samaritan Hospital
MedStar Good Samaritan Hospital is a 287-bed community teaching facility located at the corner of Loch Raven Boulevard and Belvedere Avenue in northeast Baltimore, with more than 130,000 patient visits annually. With Centers of Excellence in orthopaedics, rheumatology, rehabilitation, burn reconstruction, and renal care, as well as a certified Stroke Center and winner of the Delmarva Foundation Excellence Award for Quality Improvement for four years in a row, MedStar Good Samaritan serves people throughout Maryland, the Mid-Atlantic and internationally in these advanced specialties. MedStar Good Samaritan is part of MedStar Health, a not-for-profit, regional healthcare system with 10 hospitals and more than 20 other health-related services in the Maryland and Washington, D.C., region.