MedStar Health Awarded Patient Safety Learning Lab Grant from AHRQ to Improve the Diagnosis and Treatment of Cardiovascular Disease in Women | MedStar Health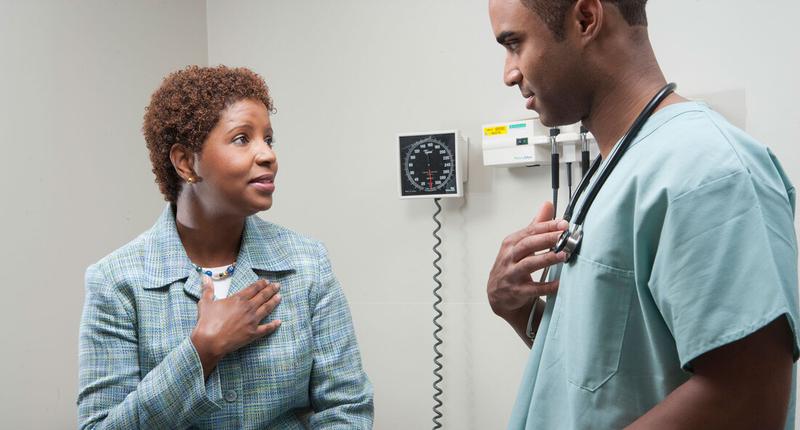 Columbia, MD – The Agency for Healthcare Research and Quality (AHRQ) has awarded a $2.5 million grant to MedStar Health for its transdisciplinary research team to design and develop a patient safety learning laboratory that will focus on cardiovascular disease in women.
Cardiovascular disease, including heart disease and stroke, is the leading cause of death for women in the U.S. and costs nearly a billion dollars a day in annual healthcare costs and lost productivity. Errors in the diagnosis, treatment, and communication of cardiovascular disease disproportionately impact women, as they are nearly twice as likely as men to receive the wrong initial diagnosis following a heart attack. Furthermore, women are 30 percent more likely to have stroke symptoms misdiagnosed in the emergency department. Even when accurately diagnosed, women are less likely to receive timely evidence-based treatments.
Led by researchers from the MedStar Health Institute for Quality and Safety, MedStar Health National Center for Human Factors in Healthcare, MedStar Simulation Training & Education Lab, and MedStar Health Research Institute, the MedStar Health Patient Safety Learning Lab will apply a systems engineering approach to understand the factors contributing to diagnostic error in women with cardiovascular disease and then design and test methods to reduce errors. The Lab will focus on the ambulatory care setting and involve patients, physicians, nurses, and other providers working in partnership with the research team. The overall goal of the project is to improve the diagnosis and treatment of women with cardiovascular disease to improve patient outcomes and reduce costs of care.
The four-year project will be led by Christine A. Goeschel, ScD, RN, assistant vice president, MedStar Institute for Quality and Safety and director, Center for Improving Diagnosis in Healthcare and John Yosaitis, MD, medical director, MedStar Simulation Training & Education Lab. The research team includes providers from the MedStar Heart and Vascular Institute and MedStar Medical Group as well as the research team from The Center for Health Design, a non-profit organization based in California.
The grant is part of a larger AHRQ initiative to support the development of innovative learning laboratories where teams work to address significant patient safety-related challenges.
###
About MedStar Institute for Quality and Safety
The mission of the MedStar Institute for Quality and Safety (MIQS) is to partner with patients, their families, and those that take care of them to improve patient care outcomes and reduce the global burden of preventable harm. Established by MedStar Health, the largest healthcare provider in Maryland and the Washington, D.C., region, MIQS provides a global infrastructure in which leaders, front-line caregivers, patients, and family members jointly develop, educate, assess, and advocate for patient safety and clinical quality initiatives. For more information, visit www.medstariqs.org.  
About MedStar Health
At MedStar Health, we use the best of our minds and the best of our hearts to serve our patients, those who care for them, and our communities. Our 30,000 associates and 4,700 affiliated physicians are committed to living this promise through our core SPIRIT values—Service, Patient first, Integrity, Respect, Innovation, and Teamwork—across our more than 300 locations including 10 hospitals, ambulatory, and urgent care centers. As the medical education and clinical partner of Georgetown University, MedStar Health is training future physician leaders to care for the whole person and is advancing care through the MedStar Health Research Institute. From our telemedicine and urgent care services to the region's largest home health agency, we're committed to providing high-quality health care that's also easy and convenient for our patients. At MedStar Health—It's how we treat people. Learn more at MedStarHealth.org.