MedStar Health Cancer Network lights hospitals blue for Colorectal Cancer Awareness Month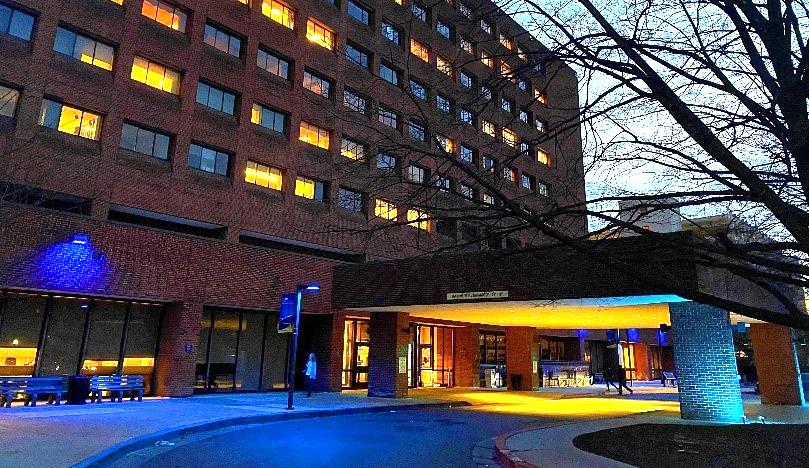 Drives American Cancer Society campaign to promote screenings
BALTIMORE--Throughout March, MedStar Health will shine light on colorectal cancer. Blue light will illuminate the surgical pavilion at MedStar Franklin Square Medical Center, and the campuses at MedStar Good Samaritan and MedStar Union Memorial Hospitals, in honor of the American Cancer Society initiative to raise colorectal cancer awareness.
Colorectal cancer is the second leading cause of cancer deaths in the US but is also one of the few cancers that can be prevented through timely screenings.
Colorectal cancer affects men and women of all racial and ethnic groups. For people of average risk, screenings should begin at aged 45; earlier if there is a family history of colorectal cancer or polyps.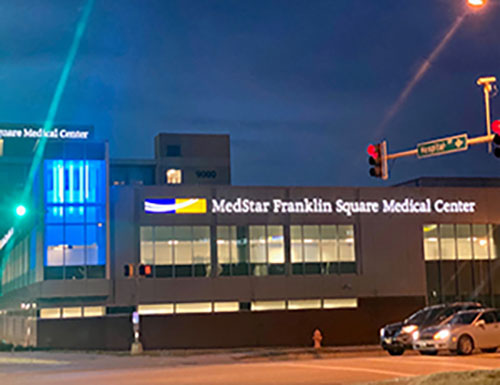 "In this country, colon cancer is the second leading cause of cancer death, but it doesn't have to be," said Gastroenterologist Dr. David Stein, who is also regional chief of surgery for MedStar Health. Emphasizing the importance of detecting cancers early, he added, "With the screenings we can find polyps or abnormal growths before they turn into cancer. Treatments are most effective in early stages of cancer."
Free screenings are available to eligible patients age 45 or older, who live in Baltimore City or Anne Arundel County and have a low income. Call 410-350-8216 or 410-350-3444 (Spanish) to see if you qualify.

To schedule your colonoscopy at any MedStar Health hospital, call 443-777-2475.