MedStar Health Joins the Cardiometabolic Center Alliance as a Charter Member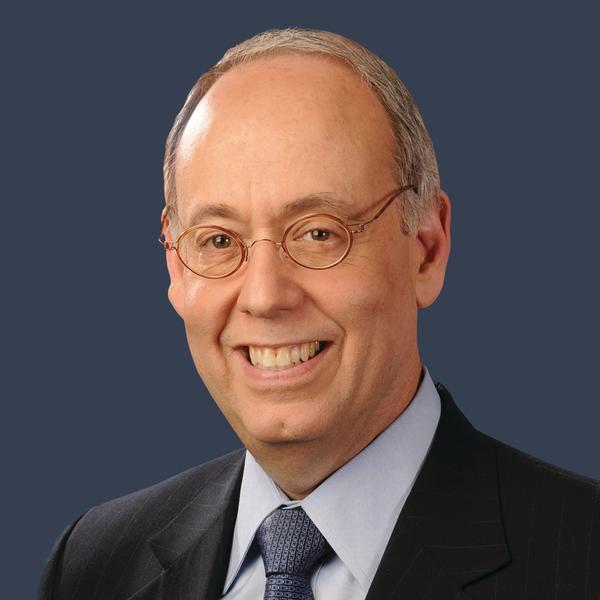 Adopts Data Driven Approach to Care Aimed to Reduce Diabetes and Cardiovascular Risks
BALTIMORE — MedStar Health has joined the Cardiometabolic Center Alliance (CMCA) as a Charter Member, adopting and implementing a specific model of care in the treatment of type 2 diabetes, (T2D) and related cardiovascular and renal comorbidities.
Metabolic syndrome refers to a group of risk factors that raise the risk of serious illness. They include high blood sugar, high blood pressure, unhealthy cholesterol levels, and excessive belly fat. A combination of these risks double the chances of developing heart disease, which can lead to heart attack or stroke.
The Cardiometabolic Center Alliance provides proper training, protocol and materials needed to establish Centers of Excellence. The Alliance enhances the ability to measure outcomes, improve processes, and expand research opportunities across the United States.
"This is an exciting collaboration with endocrinologists and cardiologists working together to employ state of the art and evidenced-based care for our patients with diabetes and heart disease," said Dana Frank, MD, FACP, chairman of Medicine for MedStar Good Samaritan Hospital and MedStar Union Memorial Hospital. "Not only will we improve our patients' lives, but we will be able to study the optimal way to implement this across our system and to other systems as well. The potential for research collaboration with our partners in the Cardiometabolic Consortium represents an opportunity to further refine and improve the care we deliver."
"This approach is a win for our patients because they will receive comprehensive, evidence-based care in one setting. Our patients at high risk for cardiovascular disease will benefit greatly from a coordinated, multidisciplinary team-based approach." Added Kerunne S. Ketlogetswe, MD, MHS, FACC, vice chair of Cardiology, MedStar Harbor Hospital.
Using the CMCA care model, the rates of optimal guideline-directed medical therapy substantially increased over the national average, ensuring that patients with T2D receive care targeted to both optimize diabetes management and provide comprehensive cardiovascular risk reduction with therapies proven to improve outcomes.
These results are made possible by a unified team of clinicians from across the disease continuum, who focus on holistic, guideline directed preventative care. Through their participation, Alliance members will also contribute to a national registry that will track treatment pattern and quality of care. As the Alliance enhances its capabilities, improves processes and expands research opportunities on a national scale. The ultimate goal is to improve patient outcomes.
Cardiometabolic syndrome is likely to cause multi-organ insulin resistance. Insulin resistance is an important risk factor for type 2 diabetes and can cause vasoconstriction and renal sodium reabsorption leading to increased blood pressure.
About MedStar Health
At MedStar Health, we use the best of our minds and the best of our hearts to serve our patients, those who care for them, and our communities. Our 30,000 associates and 4,700 affiliated physicians are committed to living this promise through our core SPIRIT values—Service, Patient first, Integrity, Respect, Innovation, and Teamwork—across our more than 300 locations including 10 hospitals, ambulatory, and urgent care centers. As the medical education and clinical partner of Georgetown University, MedStar Health is training future physician leaders to care for the whole person and is advancing care through the MedStar Health Research Institute. From our telemedicine and urgent care services to the region's largest home health agency, we're committed to providing high-quality health care that's also easy and convenient for our patients. At MedStar Health—It's how we treat people. Learn more at MedStarHealth.org.
About the MedStar Heart & Vascular Institute
MedStar Heart & Vascular Institute is a network of highly acclaimed and nationally recognized cardiac experts and care programs spanning all 10 MedStar Health hospitals in the mid-Atlantic region. In the Baltimore area, MedStar Heart & Vascular Institute experts are accessible at MedStar Franklin Square Medical Center, MedStar Good Samaritan Hospital, MedStar Harbor Hospital, MedStar Union Memorial Hospital, and more than a dozen community locations. MedStar Heart & Vascular Institute at MedStar Union Memorial Hospital is allied with the Cleveland Clinic, the nation's #1 heart program, giving patients accelerated access to the most advanced research, technologies and techniques in cardiology and cardiac surgery. This alliance also strengthens excellent clinical care and enables high-level collaboration on research.