Towson Urgent Care Center Re-Opens as MedStar Health Urgent Care | MedStar Health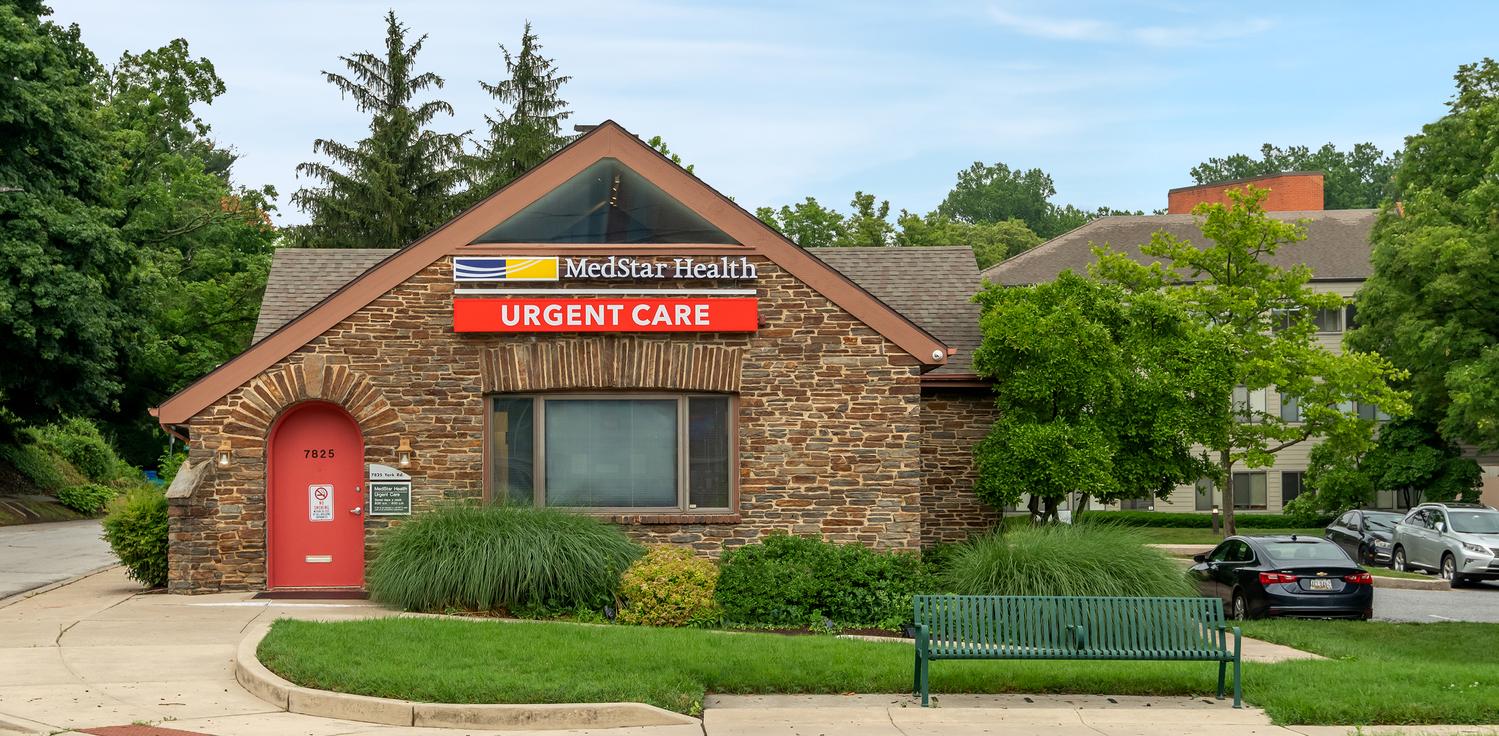 Towson Community Benefits from Choice of Two MedStar Health Urgent Care Clinics
Columbia, MD – MedStar Health has reopened the urgent care location at 7825 York Road near Towson University formerly owned by Righttime Medical Care. The clinic is the first of 19 urgent care centers to be rebranded since MedStar Health acquired Righttime on December 1, 2020. The urgent care location closed in April 2020 after Towson cancelled in-person classes and the number of patients sharply declined.
"The opening of this additional site is an advantage to the community we serve in Towson," said Elizabeth Delasobera, MD, Medical Director, MedStar Health Urgent Care. "Patients will now benefit from access to high-quality medical care with greatly reduced wait times. We also look forward to serving students at Towson University when they need us for after-hours care as they return to in-person learning."
This new location, called MedStar Health Urgent Care in Towson at Hillside Avenue, has three newly renovated exam rooms and is open 12 hours a day. This new MedStar Health Urgent Care location is about a mile and a half from the existing MedStar Health Urgent Care in Towson at Anneslie Shopping Center, also on York Road.
To date, MedStar Health Urgent Care centers have conducted more than 200,000 COVID-19 tests and have served as a "front door" for COVID-19 patients to access more advanced treatments when needed, including monoclonal antibody therapy within the MedStar Health system. The acquisition of Righttime's 19 urgent care locations across the state of Maryland means MedStar Health now offers care at 33 locations across Maryland, Northern Virginia, and Washington, D.C.,