Learn CPR and how to use an Automated External Defibrillator (AED)
We've teamed up with local sports teams, universities, and Miss District of Columbia 2023 to help you learn CPR and how to use and AED in five minutes or less!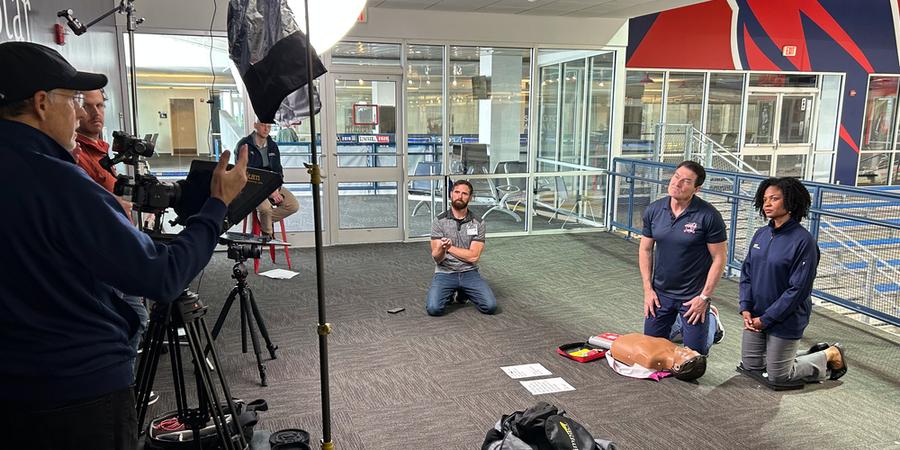 A study published in January 2022 showed women, Black and Hispanic adults are less likely to receive CPR from a bystander. Our emergency and critical care physicians have partnered with athletes from local teams to take you step-by-step through this life saving process. We hope more people in our communities will feel empowered to save lives after watching these videos. And as they say in the videos, "it's super easy" and that "anyone can do it!"
Updated CPR guidelines make it easier to do CPR:
No need for mouth-to-mouth.
No certification needed.
Only chest compressions are required and should be fast and two inches deep.
Good Samaritan laws in all 50 states plus the District of Columbia protect bystanders who try to help someone in distress.
View our CPR/AED "how-to" videos
Learn CPR with the Capitals

Learn CPR with Georgetown Women's Soccer

Learn CPR with the Mystics

Learn CPR with the Wizards
Photos from behind the scenes