MedStar Health Teams up with Miss District of Columbia 2023 and Gallaudet University to Produce CPR/AED Video in American Sign Language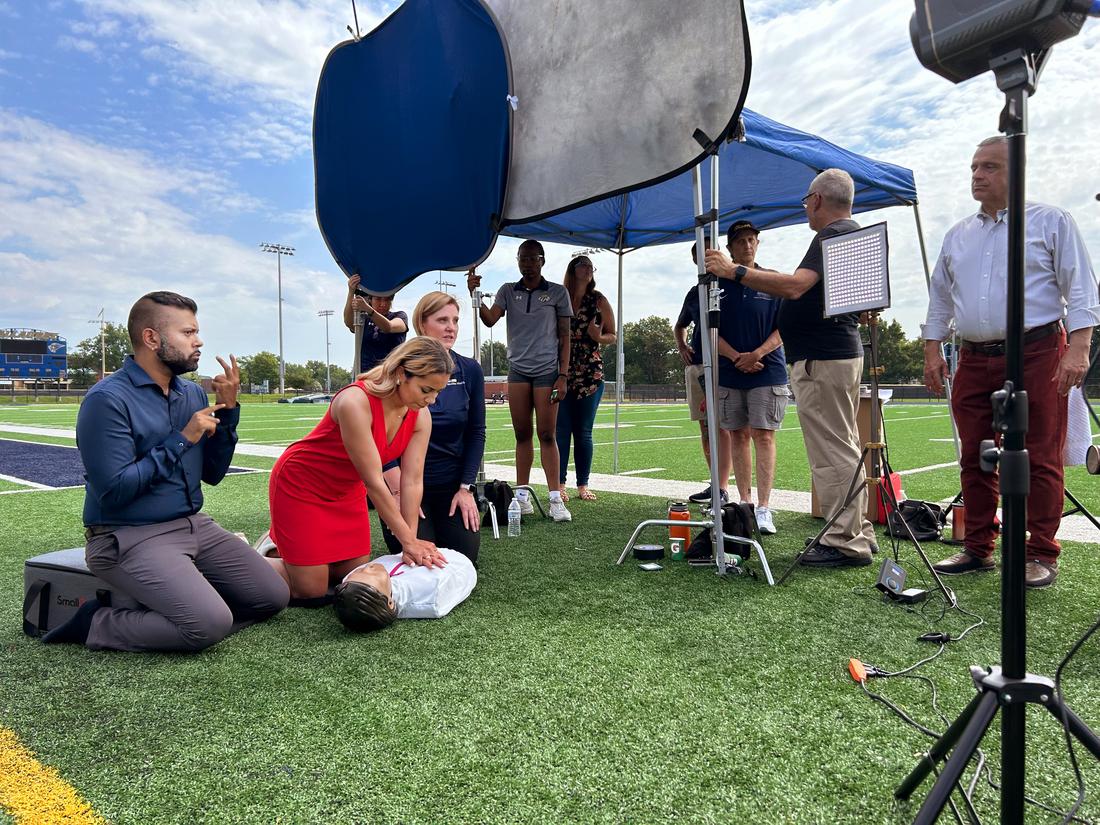 Collaboration with Miss DC Jude Maboné targets improved heart health and CPR awareness.
WASHINGTON — Miss District of Columbia 2023, Jude Maboné, has joined the MedStar Health effort to educate the public about how to perform Cardiopulmonary Resuscitation (CPR) and use an Automated External Defibrillator (AED), this time with a video in American Sign Language (ASL) produced in partnership with Gallaudet University, the world's only liberal arts university for deaf, deafblind, and hard of hearing students.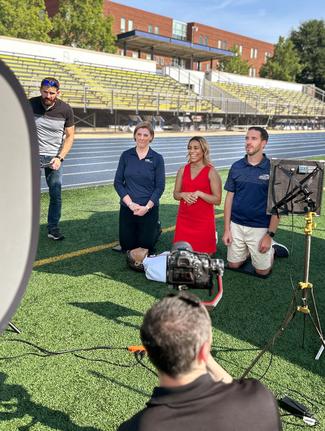 "My best friend growing up was deaf and I learned American Sign Language so I could communicate with her," said Maboné, who chose "Check Your Heart" as her community service initiative for the Miss District of Columbia competition and in the Miss America competition. "I'm pleased to be able to address CPR and AED awareness, a subject so important to me, in the deaf and hard of hearing community."
Maboné suffered six heart attacks between the ages of 16 and 18 before physicians diagnosed her condition and started her on the medication that allowed her to compete in cross country and track throughout her four years in college.
"The deaf and hard of hearing community is one that can be overlooked and underrepresented when it comes to emergency training and preparedness," said Korin Hudson, MD, an emergency and sports medicine physician with MedStar Health who instructs on proper CPR technique in the video. "I'm so proud to work with Jude and our partners at Gallaudet to make this video available to the deaf and hard of hearing community and help save lives."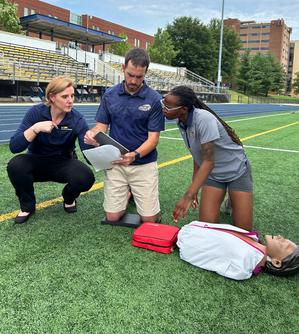 Gallaudet Athletic Trainer Tom McKnight instructs in ASL how to administer an AED. In addition to speaking the instructions, an AED also provides pictured directions on a screen.
In June 2023, MedStar Health launched a CPR/AED campaign that included videos with the Washington Capitals, Washington Mystics, Washington Wizards, and Georgetown Women's Soccer to address racial and gender disparities in who receives CPR from a bystander. Recent studies show that women and Black and Hispanic adults are least likely to receive CPR during a cardiac event outside of a hospital. The bystander rates of CPR are particularly low in Washington, D.C.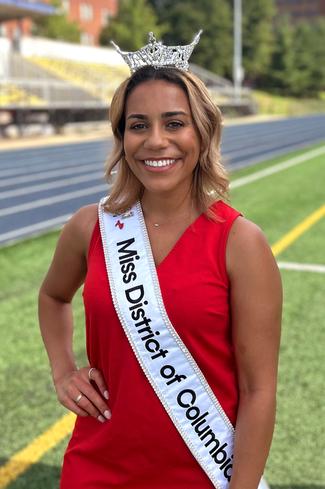 "When I saw the first videos launch this summer, I reached out to MedStar Health to see how I could get involved with this project," said Maboné.
Maboné, Dr. Hudson, and the Gallaudet University Athletics training staff took to the university's football field to shoot the video in mid-August.
In addition to producing the video in ASL, Maboné and MedStar Health Emergency Physician Miriam Fischer, MD held a pop-up event at MedStar Washington Hospital Center in July for families of cardiac patients and non-clinical staff interested in learning CPR and using an AED. Future plans include a pop-up demonstration event with Maboné and MedStar Health physicians at Gallaudet University and more CPR/AED education events around the District.
"I look forward to collaborating on more events with MedStar Health, so we can take this important education to our historically underserved and under-resourced communities where improved CPR/AED awareness is most needed," Maboné said. "It's very easy. Anyone and everyone can learn this skill and help save a life."
To see all the videos including the video in ASL, please visit MedStarHealth.org/CPR.
Teaming Up to Save Lives: CPR and AED Instructions in ASL