Keeping players at the top of their game.
Our mission at MedStar Health is to serve our patients, those who care for them, and our communities. The Orioles have chosen us as their medical provider. Trust the team that the O's depend on to keep them at the top of their game.
Here's to another season with the Orioles
Meet our baby birds
MedStar Health and the Baltimore Orioles are welcoming a new group of fans into the nest. Each baby born at one of our hospitals in Maryland receives a complimentary Baby Bird kit that includes a bib, onesie, and beanie–the perfect gear for any "rookie of the year!"
Targeting player development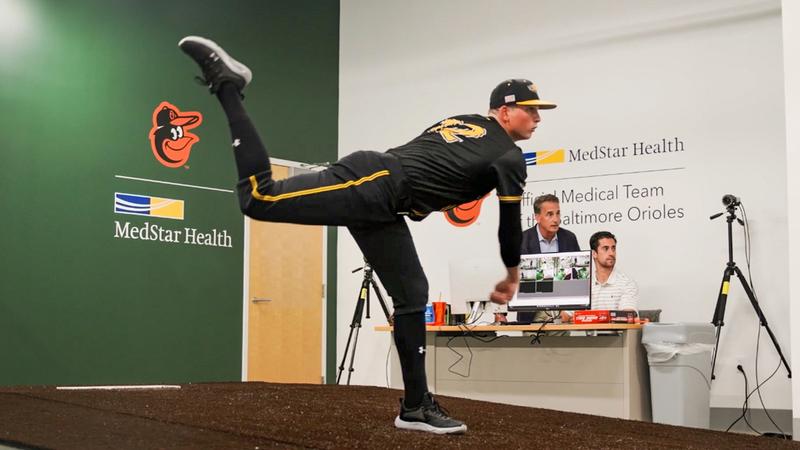 As part of our partnership with the Orioles, we launched a state-of-the-art pitching lab in Bel Air, Maryland. The MedStar Health Orioles Pitching Lab provides a holistic approach to pitching mechanics and serves as an evaluation destination for Orioles pitchers at every level, as well as players of all ages and abilities in Maryland. Through a combination of science, medicine, analytics, and top-of-the-line technology, the Orioles rely on our medical experts to help them achieve peak performance.
Orioles schedule
We're proud to be the region's leading choice for professional and amateur athletes, providing care to more than 100 teams and organizations across Maryland, Washington, D.C., and Northern Virginia.