Laboratory for Sleep Disorders | Sleep Studies | MedStar Health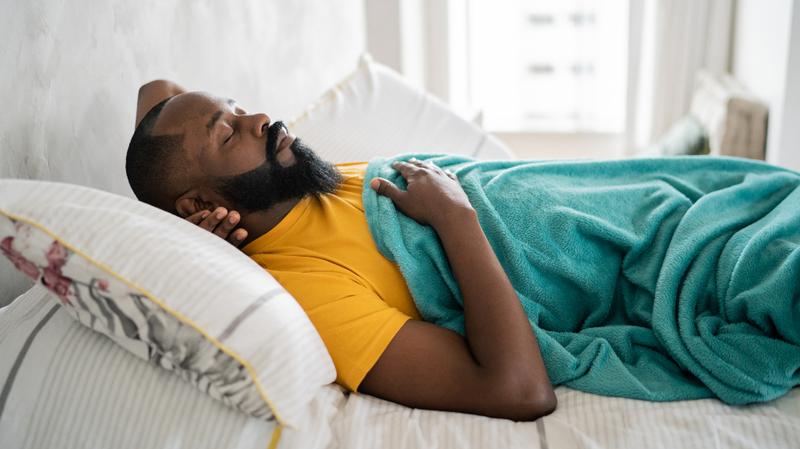 MedStar Health has several sleep laboratories located at various hospitals in the Washington, DC, and Baltimore regions. The sleep lab facilities and staff offer patients detailed evaluation, diagnosis, and follow-up, all in a dedicated sleep medicine facility designed for patient comfort and safety. An estimated 70 million Americans suffer from sleep disorders, including insomnia, sleep apnea, restless leg syndrome, and narcolepsy. Sleep problems contribute to a variety of serious chronic health issues such as diabetes, hypertension, and congestive heart failure.
Quiet and comfort for your sleep study
At MedStar Health, our sleep centers cater to patient comfort and ensure patient safety, with quiet, private rooms, comfort amenities, and soothing decor. Patients will be closely monitored throughout their sleep studies.
Cutting-edge sleep medicine technology
The sleep lab offers the most up-to-date technology available in sleep medicine. The leading-edge monitoring system allows technicians to monitor a wide range of physiological changes over the course of a patient's sleep study, including changes in brain waves, oxygen levels, respiratory effort, limb movement, and carbon dioxide output.
Patient education and follow-up
Unlike many sleep centers, MedStar Health offers the complete continuum of diagnostic and treatment options for sleep disorders: evaluation, treatment plan design, patient education, and long- term follow up. As part of the diagnostic process, each patient receives a thorough evaluation by a board-certified sleep medicine specialist.
Because the lab is associated with MedStar Health, patients have easy access to a variety of talented specialists who can help address the causes of sleep problems including ear, nose & throat specialists, endocrinologists, bariatric surgeons, neurologists, and psychiatrists as well as weight management and cardiac risk reduction programs.
Expert sleep care
Getting the care you need starts with seeing one of our sleep specialists.