MedStar Health and the Baltimore Orioles Open New Pitching Lab Targeting Player Development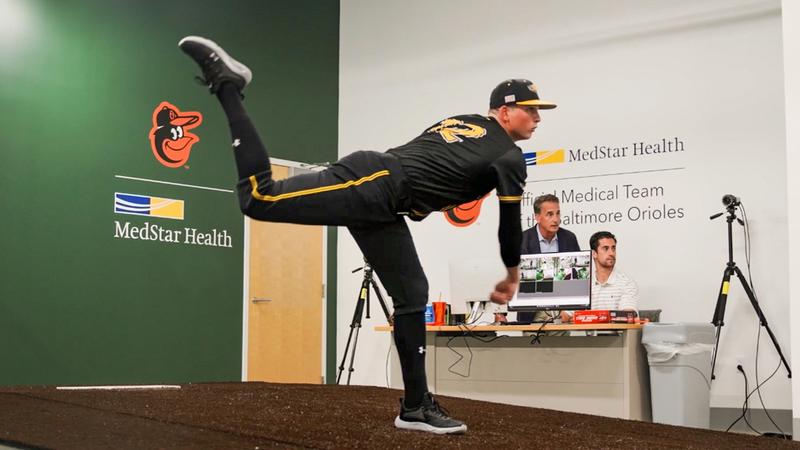 The Bel Air-based facility is open to Orioles players and will eventually be available to some MedStar Health patients.
Bel Air, Md. — MedStar Health has teamed up with the Baltimore Orioles to bring a world-class performance medicine center to its Bel Air Medical Campus location. The centerpiece of the new facility is a high-tech pitching lab that helps players maximize throwing potential by capturing and analyzing biomechanical data.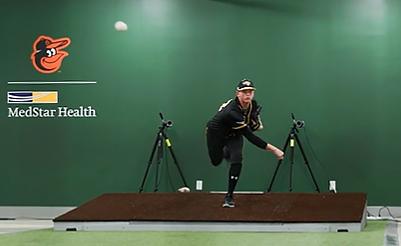 The new facility will feature a pitching tunnel that is outfitted with the best technology in the game and will primarily be used to determine potential injury risks, sharpen pitching techniques, and improve pitching efficiency. Biomechanics specialists will work to create customized programs for each player based on advanced technology, analytics, and expert evaluation.
Orioles will rely on medical professionals from MedStar Health to be a part of the comprehensive experience and an added layer of connection to the many tools and resources available for the highest level of competitors in professional baseball.
"Essentially, we're trying to map out the thrower's kinetic sequence," said Sean Curtin MD, MedStar Health sports medicine physician and head team physician for the Baltimore Orioles. "That's the sequence of movements of the various body parts as they go through the throwing motion, from their toes through their spine, through their shoulder, through the elbow, and to the fingers. We can analyze that sequence and try to look for any deficits that may affect performance or may lead to an injury risk, and we can fine tune it to a standard of what we believe is optimal for the throwing motion."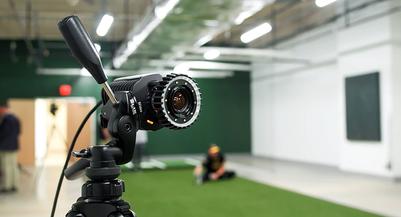 The pitching lab was created to provide a holistic approach to pitching mechanics and serve as an evaluation destination for Orioles pitchers at every level, as well as players of all ages in the Maryland community.
"MedStar Health has a long history with the Baltimore Orioles, going back to the team's earliest years when they were treated at MedStar Union Memorial Hospital," said Bradley S. Chambers, MedStar Health senior vice president and chief operating officer in the Baltimore Region. "It's very exciting for us to continue that tradition of care by collaborating on this special project. As the official medical provider of the team, we're thrilled to lend our medical expertise with this incredible technology in the heart of Bel Air, to give the team an edge in player development. This center also paves the way for new cutting-edge sports medicine therapies for our patients, which makes this a huge win-win for everyone involved."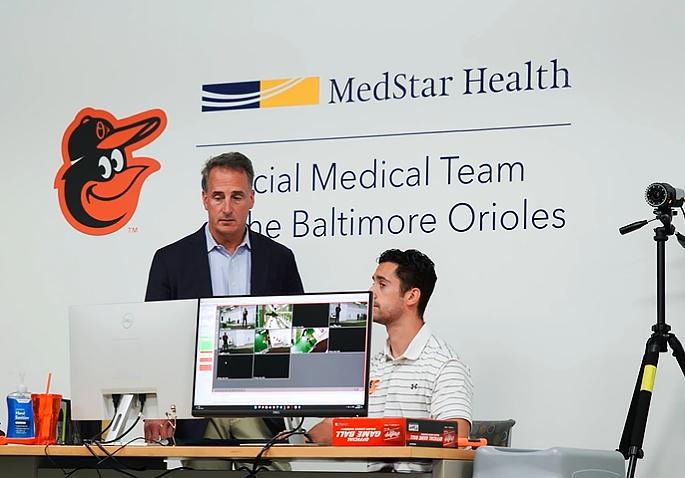 "The MedStar Health pitching lab has been a tremendous addition for our evolving system, by filling in a gap we had as far as being able to quantify how well pitchers move and how well they are using their bodies to throw a baseball," said Orioles Pitching Coach Chris Holt. "The pitching lab is good for initial assessment as well as follow up assessments as we are looking to make improvements throughout the season with both our Major League and Minor League pitchers. This is another piece of our system that gives us a holistic approach with our players."
Eventually, eligible MedStar Health patients, including athletes rehabbing baseball or softball-related injuries and specific physical therapy patients, will be able to use the center to improve strength and balance.
"It really is a unique opportunity to treat our patients in the community just as we would treat and deal with our professional athletes," said Dr. Curtin. "It's extraordinary that this technology is available to help everyday patients, and high school and college level pitchers, and fortunately, through this partnership with the Orioles, MedStar Health will be able to do that going forward. We're very excited about that."
For more information or to schedule an appointment, click here.
MedStar Health & Orioles Pitching Lab