MedStar Health surpasses 500000 telehealth sessions delivered during COVID-19 in October 2020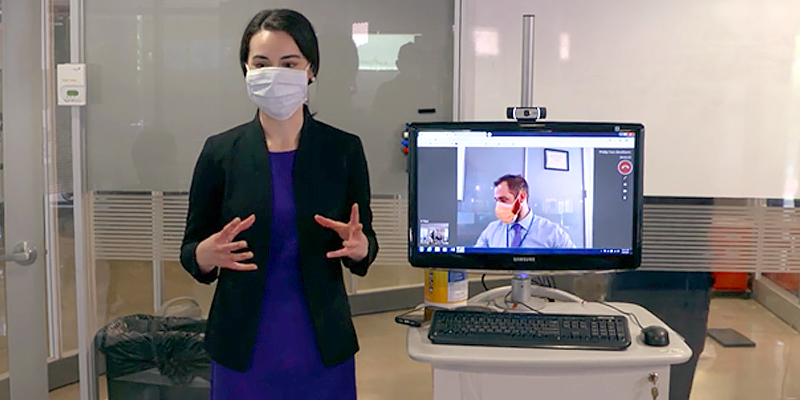 In late October, MedStar Health surpassed a transformational care milestone of delivering more than 500,000 telehealth sessions during the COVID-19 pandemic, made possible by both a decade of foundational telehealth work and rapid crisis response and scaling starting in March 2020.
According to The Washington Post's coverage, the milestone "showcases how telehealth has transformed medical services such as primary care, behavioral health and even cardiology." In a related story by WTOP News, Ethan Booker, MD, medical director of the MedStar Telehealth Innovation Center and MedStar eVisit, explains that the "half-million number of video visits is just an astronomical kind of expansion from a year ago."
Examples of key telehealth services and use cases driving this historic milestone include:
MedStar eVisit, the system's on-demand urgent care telehealth offering, which scaled from a daily average of seven visits in February 2020 to a peak of more than 530 visits per day. Read more on the related MI2 Featured Projects page.

MedStar Health Video Visits, a service developed during the pandemic with strategic technology partner Bluestream Health and launched on March 23 to provide scheduled outpatient video visits—rapidly accounting for roughly 80% of all MedStar Health telehealth sessions. Read more on the related Featured Projects page.

MedStar eConsult, which supports provider-to-provider connections for patient evaluation or consultation, including patient assessment and care in emergency departments and urgent care facilities

Palliative care, including chaplain visits between MedStar Health hospitals

Communication with families for patients and providers
In parallel, MedStar Health has pursued the publication of recent telehealth studies and analyses as part of our commitment to advancing health within and beyond our system:
With new technology and infrastructure, and the support of a close to $1 million award from the Federal Communications Commission (FCC), MedStar Health has continued to advance our telehealth response to the COVID-19 crisis as well as our plans for other new offerings—all to protect our patients and providers while supporting the health of the communities we serve.