MedStar Health Collecting Unneeded Medications for National Prescription Drug Take Back Day on Saturday, April 22, 2023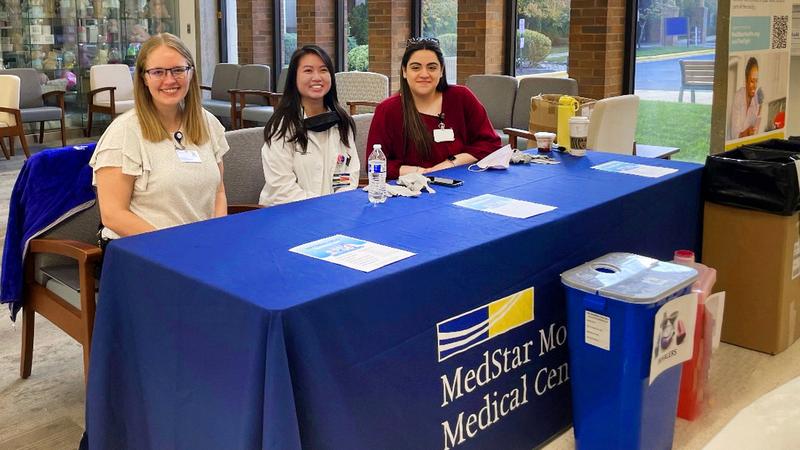 COLUMBIA, Md. - MedStar Health hospitals are again helping communities dispose of unwanted prescription drugs by hosting events for National Prescription Drug Take Back Day. The Drug Enforcement Administration's 24th semi-annual drug collection drive will be held on Saturday, April 22, 2023.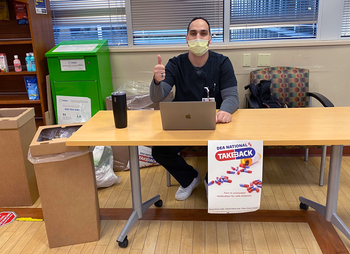 From 10 AM — 2 PM, free, safe, and confidential drug disposal services will be offered at MedStar Health locations including MedStar Good Samaritan Hospital, MedStar Montgomery Medical Center, and a drive-thru at MedStar National Rehabilitation Hospital. These events are open to anyone in the community who has unwanted prescription, non-prescription drugs or pet medications that need to be disposed of anonymously and safely.
For more than a decade, Drug Take Back Day has helped Americans easily rid their homes of unneeded medications—those that are old, unwanted, or expired—that too often become a gateway to addiction.
"If expired prescription drugs, like opioids, are not disposed of properly, there's a higher chance of them falling into the wrong hands," says Bonnie Levin, PharmD, MBA, FASHP and Vice President of Pharmacy Services for MedStar Health. "By taking advantage of Drug Take Back Day to remove these drugs from your home, you are helping prevent drug addiction, accidental poisoning, and even potential harm to the environment."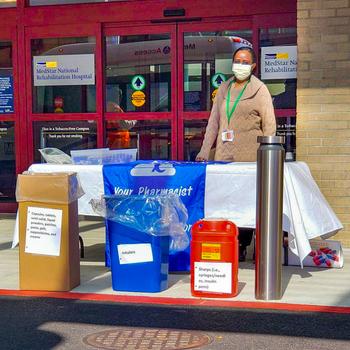 Important tips:
Accepted items include prescription and non-prescription tablets and capsules, ointments and creams, liquid suspensions, inhalers, and medications for pets
In addition to being an important patient safety issue, there are environmental benefits to the proper disposal of prescription and over-the-counter medications, which people often flush down the toilet.
Unwanted drugs could be stored in the medicine cabinets of surgical patients who were prescribed opioids for pain, cancer patients as well as families who recently lost a loved one who was prescribed pain medications.
Receptacles at the above MedStar Health locations and many more are available year-round. To find the DEA drop-off collection location closest to you, please visit takebackday.dea.gov.
According to the DEA, Take Back Day in Oct. 2022 netted 324 tons of unwanted prescription medications at 4,902 collection sites across the United States. The total all time weight collected is 8,318 tons in the past 23 Take Back Day events.