National Stroke Recovery Study Uses Breakthrough Technology to Improve Patient Outcomes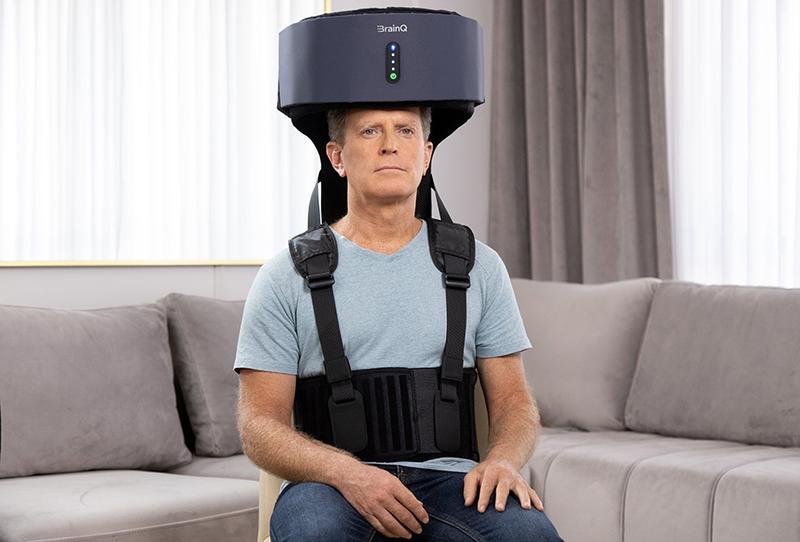 WASHINGTON (November 30, 2022) – MedStar National Rehabilitation Hospital (MNRH) is participating in a national stroke recovery trial, EMAGINE. The randomized, double-blind study is testing whether a non-invasive wearable device that produces and delivers a network targeting electromagnetic field therapy can reduce long-term disability and improve recovery following moderate to severe ischemic stroke.

The portal and user-friendly device, which received FDA Breakthrough Device Designation, is designed to accompany participants throughout their recovery journeys, beginning as early as acute hospitalization, and moving with them to the inpatient rehabilitation facility and eventually home. The EMAGINE study allows participants to access the investigational therapy comfortably from their homes with the oversight of a trained caregiver, joined periodically by a member of the study team.

The technology uses explanatory machine learning to extract biological features found in brainwaves. These features are then used to target networks in the brain with a low-intensity frequency-tuned electromagnetic field therapy with the goal of facilitating neurorecovery in the subacute phase. The therapy is intended for use along with the current standard of care, physical or occupational therapy.

The study is funded by BrainQ, the technology company that developed the investigational device.

"We are thrilled to be working with BrainQ on this cutting-edge research," said Richard Zorowitz, MD, primary investigator at MedStar National Rehabilitation Hospital. "Stroke survivors are constantly looking for different ways to improve their function. This research will allow us to explore how brain stimulation along with rehabilitation may produce better outcomes in the earlier phases of stroke recovery."

Stroke is a leading cause of disability in the United States and around the world. Every year, one in four people will suffer from a stroke in the U.S., according to the Centers for Disease Control and Prevention, creating a significant burden on their families and friends, and society as a whole.

MedStar National Rehabilitation Hospital admits approximately 580 stroke patients each year.

"We are honored to be partnering with MedStar National Rehabilitation Hospital, a leader in stroke recovery research, and promoting continuous patient care from the clinic to the home," said Yotam Drechsler, chief executive officer of BrainQ. "It's with partners like MNRH that we are able to advance our mission of changing the world for stroke patients and their families."

The EMAGINE Stroke Recovery Trial will enroll 150 randomized patients nationwide four to 21 days following a stroke. MNRH is one of up to 20 research and medical institutions across the U.S. expected to participate in the EMAGINE trial. Trial participants will have 45 sessions over a total of nine weeks, five times a week. Each session will last 60 minutes.

Eligible participants will be identified through MNRH, and recruitment is now open by calling study coordinator Kathaleen Brady at 202-877-1022 or emailing Kathaleen.P.Brady@medstar.net. For more information, visit emagine.care.

For more information on MedStar National Rehabilitation Hospital, please visit medstarnrh.org.