Treating rectal cancer: A multidisciplinary approach
If you are experiencing a medical emergency, please call 911 or seek care at an emergency room.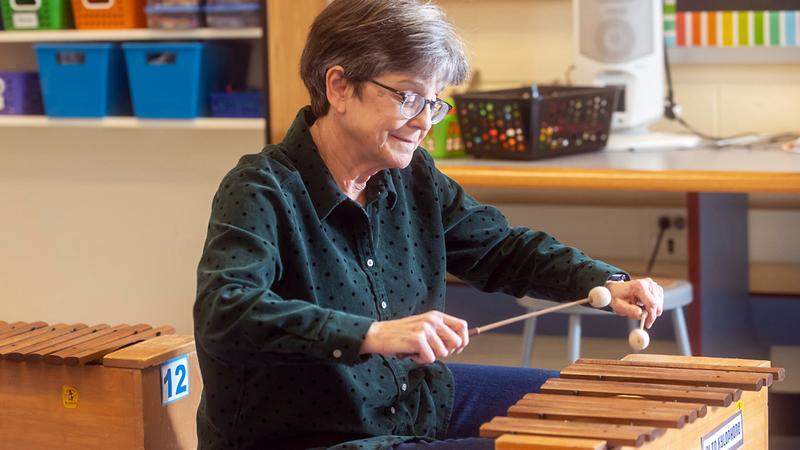 If a hospital can be a best friend for life, then MedStar Georgetown University Hospital has earned that distinction for Nancy Fox, 67, of Ashburn, Virginia. When Nancy was 4, the hospital restored her mother's health following a diagnosis of thyroid cancer. Nancy also credits MedStar Georgetown with saving her life and that of her newborn daughter more than 30 years ago, as well as caring for her daughters as they faced numerous health challenges over the years.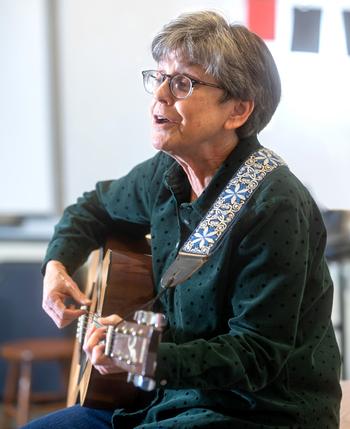 So, it was not surprising that Nancy immediately turned to MedStar Georgetown when she began to experience troubling symptoms, including severe constipation, in the fall of 2020.
Gastroenterologist Thomas Loughney, MD, performed a colonoscopy that revealed a significant mass blocking her rectum. Since he is part of a multidisciplinary team at MedStar Georgetown, Dr. Loughney immediately referred Nancy to his associate team members, including a medical oncologist, radiation oncologist, and surgeon.
Nancy's MRI results revealed that the tumor had not metastasized to other organs. Still, she says she was in despair until she met with her medical oncologist, Benjamin Weinberg, MD. "His demeanor was optimistic and decisive as he outlined each step we would take to learn more about my tumor and create a treatment plan. That gave me great hope."
Dr. Weinberg determined that Nancy would benefit from a combination of chemotherapy, radiation therapy, and surgery. Nancy subsequently met with the other physicians on her team. "I found it comforting to meet each of them and learn how they would work together," she notes.
"For most people with a fairly localized rectal tumor, the recommended process is to do the chemotherapy and radiation therapy before surgery," explains Dr. Weinberg, "and that's what we did for Nancy." She received both oral and IV chemotherapy as well as five and a half weeks of radiation to her pelvis five days a week.
"There are several approaches for treating rectal cancer with radiation therapy," says Keith Unger, MD, director of the Gastrointestinal Cancer Service for the Department of Radiation Medicine at MedStar Georgetown. "No one approach is right, and our goal is always to customize a plan that meets each patient's needs."
By the time Nancy had surgery, the chemotherapy and radiation therapy had shrunk the tumor significantly. "Although most patients do go on to surgery, in select cases, the chemotherapy and radiation are so successful that the tumor completely melts away and we can avoid surgery," explains Zhifei Sun, MD, a colon and rectal surgeon at MedStar Georgetown.
Using small incisions, the surgical team performed a minimally invasive rectal resection, removing the diseased portion of Nancy's rectum along with some lymph nodes, and reconnected the healthy colon to the healthy portion of her rectum. No tumor cells were identifiable after the surgery.
While Nancy's prognosis is very good, her doctors will continue surveillance, including periodic exams and scans, for the next five years.
"Having all my doctors work together as one team made a big difference for me emotionally and physically," says Nancy. "All medical care should be managed that way, and, for me, it's become the gold standard that I will expect from all my healthcare interactions in the future."
Visit MedStarHealth.org/RectalCancer to learn more. To schedule an appointment with one of our specialists, call 202-444-2223.
MedStar Georgetown University Hospital has been nationally ranked by U.S. News & World Report as one of the top 50 cancer programs for 2022-2023. We are the only nationally ranked cancer program in the Washington, D.C. region.