Bone Densitometry Testing | MedStar Health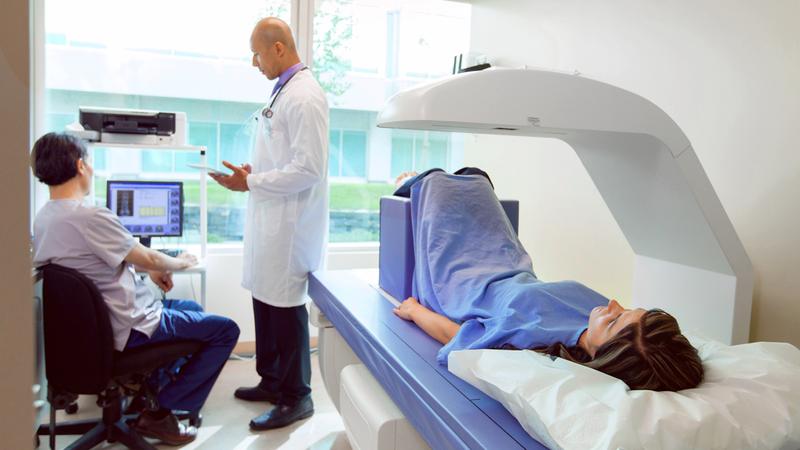 We use our state-of-the-art bone densitometer to assess bone density in the hip and spine, as well as in the wrist and total body, if clinically indicated. We also perform vertebral fracture assessment. These techniques allow the physician to:
Evaluate the degree of bone loss

Diagnose osteoporosis

Look for the presence of vertebral or spine fractures

Assess the risk for future fracture
The unit does DXA testing not only for patients who are being cared for in the Department of Obstetrics and Gynecology, but also for patients who are seen elsewhere at MedStar Health and who are referred from outside physicians.
What to expect?
Bone density testing is performed as an outpatient procedure. No special preparation is required. It is simple, safe, and painless and uses very little radiation. You will need to lie on your back for a short period of time.
Who should have a density test?
Women age 65 or older
Postmenopausal women under age 65 with risk factors
Men age 70 or older
Men age 50-69 with risk factors
Anyone with a low-trauma or fragility fracture
Anyone with a disease, condition, or medication associated with osteoporosis
Anyone who is considering therapy for osteoporosis, if bone density testing would facilitate the decision
Women who have been on hormone replacement therapy for prolonged periods
Anyone being treated for osteoporosis, to monitor the effects of therapy
Are you at risk?
Several factors can increase your chances of developing osteoporosis:
Gender – women are more likely to develop osteoporosis than men due to thinner, lighter bones and the decrease in estrogen production that occurs during menopause

Age – the longer you live, the greater the likelihood of developing osteoporosis

Family History – of osteoporosis and fracture, especially a history of hip fracture in a parent

Body Size – low body weight (under 127 lbs) and a small-boned frame

Lifestyle – a diet low in calcium, inadequate vitamin D, little or no exercise, current cigarette smoking, or excessive use of alcohol are all risk factors

Certain medications, such as steroids and seizure medications, and certain diseases can increase risk
How do I prepare for my test?
Do NOT wear clothing with metal buttons, zippers, hooks, or buckles. You may not need to undress if you wear clothing such as sweatpants or sweatshirts that do not have zippers or buttons.
Wear shoes that can easily be removed.
Take medicines normally, BUT do not take any calcium supplements the day of your bone density test.
Bring a list of your medicines.
Please call and reschedule your bone density test if you have had a barium X-ray, CT scan with contrast, or any studies with oral, rectal, or intravenous contrast in the 2 weeks prior to your bone density test.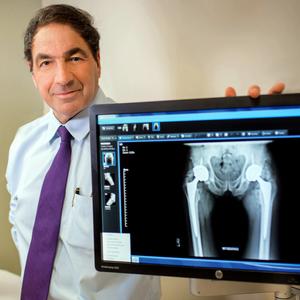 Expert orthopedic care
Getting the care you need starts with seeing one of our orthopedic specialists.