Cardiac Imaging of the Heart | MedStar Health
Advanced capabilities studying the heart's structure and function
Cardiac imaging, the ability to use technology to see and assess the structure and function of the heart, is critically important for the diagnosis and treatment of heart disease. MedStar Health's imaging specialists – cardiologists with expertise in this field – have long been trailblazers in the use of advanced imaging technologies.
We offer patients a state-of-the-art cardiac imaging program with capabilities that include 3D interventional echocardiography, cardiac PET, cardiac MRI, and cardiac CT. In addition, we offer optical coherence tomography, fractional flow reserve studies, and intravascular ultrasound, which are used during cardiac catheterization procedures.
Our program is one of the nation's busiest, performing and interpreting more than 4,000 cardiac MRI and cardiac CT images, 1,600 transesophageal echocardiograms, and 16,000 transthoracic echocardiograms each year. Thanks to this level of expertise and experience, our physicians are known for quickly recognizing even those conditions that are rarely seen, resulting in the most accurate diagnoses and treatments for our patients.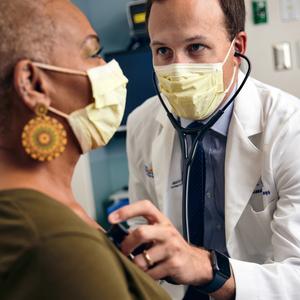 Expert cardiology care
Getting the care you need starts with seeing one of our cardiologists.