Spasticity Disorder | MedStar Health
MedStar Health offers comprehensive evaluation and treatment for patients who have difficulty with spasticity, a disorder that affects muscle control because of improper signals from the nervous system to the muscles. Services are available for a variety of injuries or conditions that often result in problems with spasticity, including:
Spinal cord injury
Adults with cerebral palsy
Brain injury
Multiple sclerosis
Amyotrophic lateral sclerosis
Stroke
Specialists working as part of a team assess each patient and recommend individual treatment plans. Our physical therapists assess range of motion, strength, functional mobility, gait, spasm severity, and equipment needed. Our physicians and nurse practitioners address each client's medical history and medications.
Treatments
Treatment options include:
Physical and/or occupational therapy
Anti-spasmodic drugs
Intrathecal baclofen therapy
Orthopedic surgery
Durable medical or orthotic equipment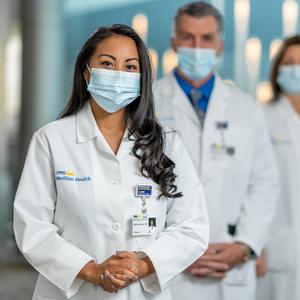 Expert neurology care
Getting the care you need starts with seeing one of our neurologists.