MHRI Study Actively Enrolling Diabetes Patients for a Potentially Revolutionary Wound Care Solution.
If you are experiencing a medical emergency, please call 911 or seek care at an emergency room.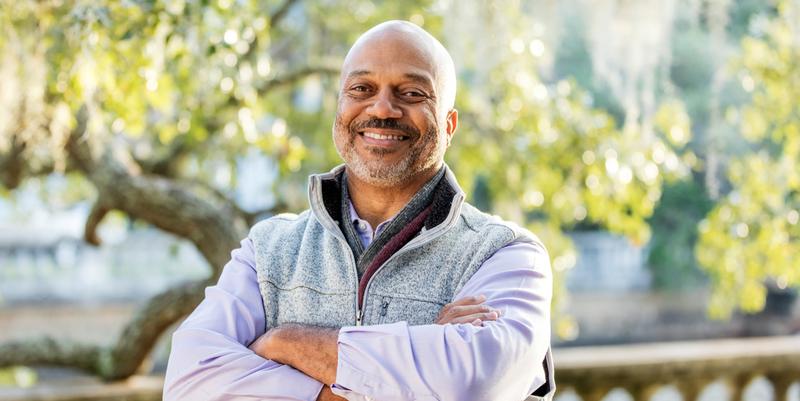 A new study by MedStar Health Research Institute investigates a novel new wound dressing for early-stage diabetes-related foot ulcers, which could change the standard of care for millions of people in the U.S.
A wound covering powder, Altrazeal®, has been shown in preliminary studies to reduce pain and speed healing time for pressure ulcers and burns and now MHRI investigators are seeking to determine if the same benefit can be seen with foot ulcers in persons with diabetes.
MedStar Health Research Institute is enrolling patients in a clinical study, funded by the U.S. Department of Defense, to determine whether this transforming wound powder could accelerate wound healing, thereby decreasing risk of amputations in persons with diabetes. Previously, Altrazeal® has increased healing rates in burn and blast injuries in U.S. Veterans.
Developed by ULURU Inc., this transforming powder dressing consists of dry granules, which look like sugar or salt, that are sprinkled on a wound. The powder absorbs moisture from the surface of the wound and forms a moist, flexible, skin-like barrier that allows oxygen to pass through to the tissue below to support the healing processes. It also shields the wound from bacteria. The powder dressing may be left on the wound for up to 30 days, requiring less changing than traditional wound dressings.
Foot ulcers caused by diabetes are common and costly. Approximately 15% percent of people with diabetes will develop a foot ulcer and 6% will be hospitalized due to infection or other wound complications.
Veterans are at particular risk of debilitating complications from foot wounds. The Veterans Health Administration estimates 25% of all veterans seeking care through the VA have diabetes compared to 10% of the general population of the U.S., according to the Centers for Disease Control & Prevention.
Patients with diabetes are at 30 times higher risk of amputation, and the annual cost burden of these complex surgeries is $4.3 billion in the U.S. each year. However, there is currently no standardized wound dressing that is recognized as best for helping to heal wounds that might otherwise progress to needing amputation.
The clinical trial, which is enrolling now, will analyze whether Altrazeal® could become the standard of care for treating severe diabetes-related foot ulcers, potentially helping millions of people avoid lower extremity amputation.
New #DiabetesResearch underway at @MedStarResearch will evaluate a game-changing dressing for diabetes-related foot ulcers. Now enrolling participants: https://bit.ly/3BkLigk.
Click to Tweet
Potential impacts of the study.
Foot ulcers in persons with diabetes are one of the most common causes of amputation. Ulcers due to diabetes typically form due to a combination of neuropathy, in which damaged nerves lead to a loss of feeling in the feet, and damage to blood vessels which reduces the flow of oxygen in the limb. Patients may not feel a cut or blister which increases risk for it to progress into a nonhealing wound that requires long-term treatment.
Currently, foot ulcer care for those with diabetes requires a multidisciplinary team including endocrinologists, specially trained wound care nurses, vascular experts, and plastic surgeons.
The purpose of the study is to determine the efficacy of Altrazeal® in healing ulcers compared to traditional treatment and to evaluate whether it could become a standard of care for diabetes foot ulcers. Our study will also analyze:
Ease of use
Participant pain and quality of life scores
Differences in healing time
Frequency of new infection
Impact on wound microbiology
Safety
Patient and clinician satisfaction
Cost of treatment
The study will take place over 26 weeks, which will include screening, 12 weeks of treatment, and a follow-up visit 12 weeks after treatment is completed.
Participants must be 18-89 years old, be diagnosed with diabetes, and have a Grade 1 or Grade 2 foot ulcer that has been present for longer than 30 days. Participants will be compensated for their time.
This is just one example of the cutting-edge research we do every day at MedStar Health Research Institute. Together, our expert researchers and practitioners are developing and testing breakthrough innovations that are changing the way doctors work and patients heal.
By combining the deep expertise and perspectives of multiple specialists, we produce excellent outcomes and thoughtful scholarship.
Want more information about this study?
Learn more about eligibility criteria and how to enroll.
For more information or to enroll, contact Study Coordinator Kendra Green at 202-877-5819
Stay up to date and subscribe to our blog