Experiencing Post-Quarantine Weight Gain? Why You Should Consider Bariatric Surgery.
If you are experiencing a medical emergency, please call 911 or seek care at an emergency room.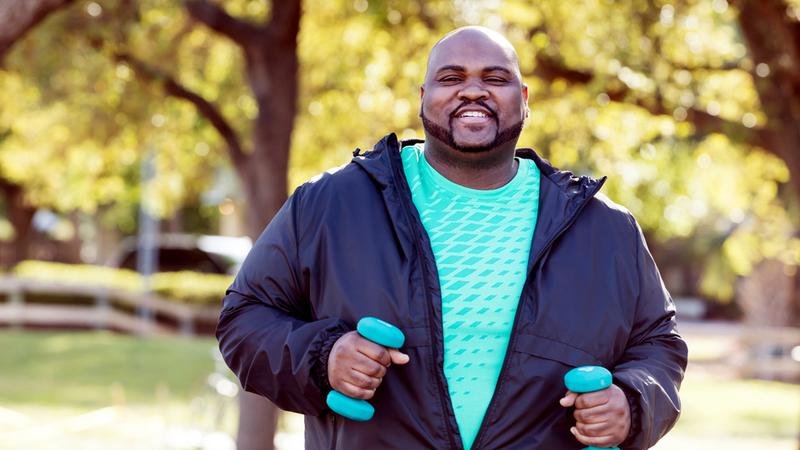 It's been about 15 months since the term "COVID-19" became part of our vocabularies and began wreaking havoc on "normal life" as we all once knew it. In more ways than can be counted, the pandemic has changed the way people live. So many spent a good part of the year at home in their most comfortable clothes and indulging in comfort foods – for some as a coping strategy and for others, perhaps it was simply out of boredom.
And now? Well, the tides are turning. Slowly but surely, we are seeing the return of some facets of life as it used to be. Restrictions are gradually lifting. People are returning to work in-person and most kids are back in school. We are starting to socialize again. And with the weather warming up as well, we're thinking about and planning vacations again. With all of that may come a brutal reality check; you may find yourself standing at your closet, scratching your head and wondering how it's possible that all of your summer clothes from last year no longer fit. Striking a chord? You are not alone.
How bariatric surgery can help.
Bariatric surgery as one tool for weight loss management never has been and never will be a "quick fix" solution. It takes a commitment – not only to undergo a complex surgical procedure, but also to make significant lifestyle changes with focus on health, wellness, and becoming the best version of yourself possible. That said, if you've considered bariatric surgery in the past but have never taken or moved past the first step in the process in your weight loss management journey, it may just be that NOW is the right time to act.
Standing in your closet frustrated because nothing seems to fit anymore? You're not alone. On the #LiveWellHealthy blog, bariatric surgeon Dr. Christopher You explains why now may be a good time to consider bariatric surgery: https://bit.ly/3fkSEoK.
What does it mean when we say to "act"?
By "act," I am encouraging you to consider registering for an online informational seminar with the bariatric surgery program at MedStar Health. It's the very first step in the surgical weight loss journey, and it's an important one. Our seminar opens a door for you to explore bariatric surgery as a possibility and determine if it might make sense for you. It will inform you about our services, our approach to surgical weight loss, and the expertise of the MedStar Health's bariatric team, including myself, Dr. Alain Abdo, and our talented nurse practitioner, Karen Wheeler. Very importantly, you will also get to hear some amazing and inspirational stories of success from patients who turned their lives around for the better by turning to us for help.
Register for our online seminar.
Start living your happiest and healthiest life.
COVID-19 taught us all just how important it is to live each day to its fullest, and to never take the little things for granted. Take a close look at where you are versus where you want to be. What steps can you take to pursue your happiest and healthiest life, post-pandemic? If you determine bariatric surgery may be a necessary step in that journey, MedStar Health can help. Our team is here for you and committed to guiding and supporting you – every step of the way.
Ready to start your weight loss journey, or want to learn more?
Register for our free online bariatric information seminar to begin the journey toward a better, happier, and healthier you.
Stay up to date and subscribe to our blog