MedStar Health Investigators Advocate for Commonsense Policy Changes to Address Racial Inequities in Patient Safety
If you are experiencing a medical emergency, please call 911 or seek care at an emergency room.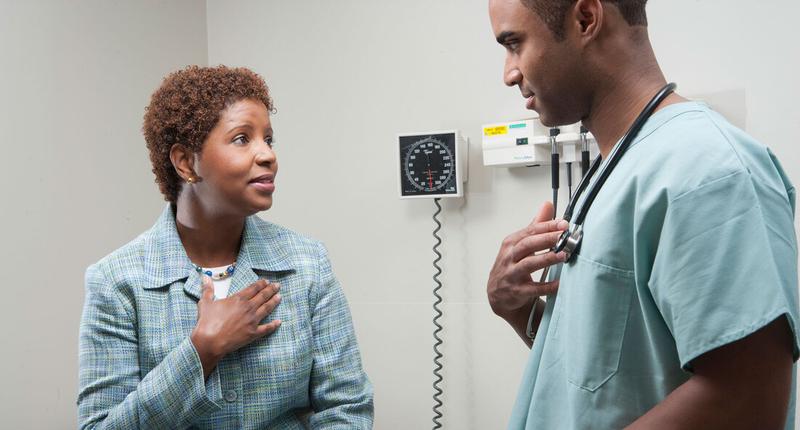 Leaders from the MedStar Health Research Institute published in Health Affairs Forefront.
As an academic health system, we work to advance the health of our community and beyond. Core to that mission is an unwavering commitment to quality and patient safety, and a dedication to advancing equitable health care outcomes.
While both patient safety and health equity have been examined through decades of research, there is only a small body of work that seeks to understand how race impact patient safety incidence and reporting. To make an impact on racial bias in patient safety, it's critical to examine the intersection between health equity and safety metrics. However, despite advances in patient safety efforts across the country, there are still limited data sources that include both patient safety and race and ethnicity information. Why? One reason is that federal and state health agencies have not required the collection of race or ethnicity in patient safety event reporting. This sidelines analysts and researchers to studying how race/ethnicity affects patient safety with small sets of data sources from a handful of health systems, thus hindering work to understand the full scope and scale of the problem.
But it doesn't have to be this way.
In an article published to Health Affairs, MedStar Health investigators argue that applying a health equity lens to patient safety reporting can help us better understand the extent of inequities, develop necessary interviews, and measure outcomes. Authored by leaders from MedStar Health Research Institute Angela D. Thomas, Raj Ratwani, and Seth Krevat, the article recommends three commonsense policy changes:
Require collection of patient perceptions of racial/ethnic bias and patient safety through existing surveys.
Require healthcare facilities to collect patient race/ethnicity information as part of their safety improvement efforts.
Encourage Patient Safety Organizations (PSOs) to collect, analyze, and disseminate information on race/ethnicity and patient safety.
Health equity is complex, multifactorial and requires expertise and perspectives from multiple disciplines. We applaud the work of Dr. Thomas, Dr. Ratwani and Dr. Krevat as well as the many researchers and supporters who have contributed to this body of work.
Read the full article in Health Affairs here.
Stay up to date and subscribe to our blog