Seasonal Depression Its Not Just in Your Head Treatment Can Help
If you are experiencing a medical emergency, please call 911 or seek care at an emergency room.
Dr. Kankam chats with a patient during a consultation.
It's normal - even expected - to experience days where you feel down, unmotivated, and just not exactly like yourself. When this happens, sometimes a quick walk around the park, giving yourself a 15-minute "time out" to regroup and reset, or connecting with a friend for coffee or tea, is all it takes to get back on track.
But what do you do when the "quick fixes" that typically help don't seem to be working? What happens when a few "down days" here and there become more of the norm and you struggle to get through the day, feeling unmotivated, insecure, and indifferent? You start to wonder if what you are experiencing is how people with depression feel. And then it hits you. It's possible that you are one of those people. Maybe you might actually be depressed.
Fall is a time of year that impacts many people emotionally. Some struggle with the end of summertime and the shorter periods of daylight that come with the season. These changes can alter your mood, slow your thoughts down, and impact your ability to concentrate or focus. Throw in the fact that the holiday season is quickly approaching, and it's easy to see why so many people need treatment for seasonal depression this time of year.
"Seasonal affective disorder, more commonly called seasonal depression, is a type of clinical depression—a medical illness that causes persistent changes in the way we feel and think, and can negatively impact our ability to function," says Jemima Kankam, MD, FAPA, a board-certified psychiatrist at MedStar Harbor Hospital. "A person who is depressed feels like they have been painted over by a dark cloud. Often, this person lacks hope, energy, and focus, and feels like they are to blame for everything negative that happens around them."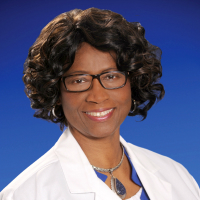 Research indicates that across the U.S., nearly 10 million people suffer from some level of seasonal depression. Those with a family history of the illness are at a higher risk. Professionals like Dr. Kankam are trained to provide care and treatment for patients of all ages who seek help and are ultimately diagnosed with clinical depression.
"There is so much we can do to help people who are facing these types of challenges," says Dr. Kankam. "Sometimes we prescribe medication and usually counseling. Other times we consider lifestyle adjustments that can be made. Good nutrition, living an active lifestyle, getting proper sleep, and keeping stress minimized can make a big difference."
Especially during times of seasonal change, Dr. Kankam encourages people to educate themselves on the signs and symptoms associated with depression, and contact a physician for help if mood changes become persistent or begin impacting relationships or activities of normal, daily living.
"A lot of people delay seeking treatment because they misinterpret what they are feeling and assume it's stress-related and that it will eventually subside," adds Dr. Kankam. "When the negative feelings and thoughts don't seem to go away, it could be a sign that there is a bigger problem present. Don't ignore the signs. You don't have to suffer with this illness. There are proven treatments available that can offer the relief you need and deserve."
MedStar Harbor has earned a reputation as a premier provider of behavioral health services, with a team of psychiatrists, psychologists, nurse practitioners, psychiatric nurses, case managers, social workers, and clinical counselors on staff to help patients who face clinical depression, emotional challenges, and other behavioral health conditions. The hospital also has several new, state-of-the-art clinical spaces for patients seeking care on an outpatient basis, as well as a dedicated inpatient Behavioral Health Unit.
Location Information
For more information, please call (410) 350-7550.
MedStar Harbor Hospital
3001 South Hanover St.
Baltimore, MD 21225
Learn More
Stay up to date and subscribe to our blog