New Research Examines the Telehealth Experience in Cancer Survivorship Care.
If you are experiencing a medical emergency, please call 911 or seek care at an emergency room.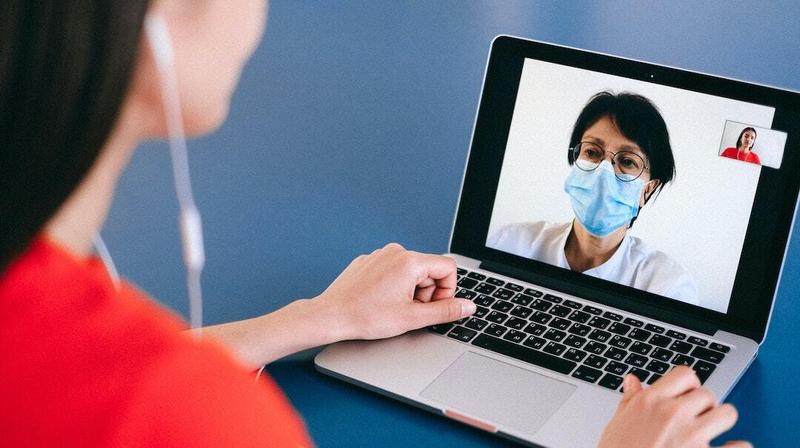 Investigators at MedStar Health Research Institute led a study that revealed more support for telehealth among providers than cancer survivors.
When the COVID-19 pandemic began, cancer care providers and patients rapidly adopted a digital appointment model. Web-based telehealth visits were an important tool in reducing potential viral exposure in an immunologically compromised population while maintaining post-cancer treatment care. We thus sought to understand the experiences of cancer survivors and providers during this rapid change in healthcare delivery. The study published in JCO Oncology Practice.
In October 2020, our secure electronic survey was distributed to providers and survivors via the American College of Surgeons Commission on Cancer. We also recruited survivors through patient advocacy organizations including the Association of Community Cancer Centers, Association of Oncology Social Work, and the George Washington University Cancer Center.
Respondents were largely white and female at birth. Most survivors were married and educated, and nearly 60% were survivors of breast cancer. Provider respondents included physicians, nurses, physician assistants, nurse practitioners, and patient navigators.
Among the 607 providers and 539 survivors who responded, health care workers were more likely to find telehealth technologies usable than patients. While 61.2% of providers reported that they felt telehealth was acceptable for cancer survivorship care, just 25.5% of survivors agreed. And only 32% of survivors said they would use telehealth for future appointments.
It's important to note that our survey was conducted early in the pandemic when telehealth visits and video conferencing technology were still new for many people. A slow adoption curve could account for some results, and additional research is needed to fully understand the future utility of telehealth in cancer survivorship care.
A study by @MedStarResearch examined the experience of cancer survivors and care providers with online #telehealth visits. Learn what they liked and what they'd change about this pandemic-fueled change: https://bit.ly/3wJ7YTJ.
Click to Tweet
Respondents preferred in-person care for certain visits.
More than half of providers and survivors expressed support for using telehealth for a few types of appointments in pretreatment, follow-up, and supportive care visits.
Type of Telehealth Visit
Provider Preference
Survivor Preference
Pre-Treatment

Conversations about imaging or lab results
Chemotherapy education
Genetics counseling

Conversations about imaging or lab results
Financial counseling



Follow Up

Assessment and management of symptoms related to treatment
Comorbidity management

Assessment and management of symptoms related to treatment

Survivorship Care

Nutrition consultation
Patient navigation
Tobacco cessation
Social work or mental health
Traditional healer visits

Nutrition consultation
Patient navigation
Virtual support groups
Providers expressed some concerns with telehealth, particularly for patient exams; 65% noted worries about missing something important. Survivors did not share this concern, with only 8.4% identifying it in our study.
Healthcare workers noted a few unique benefits to telehealth, such as protecting patients and providers from COVID-19 infection and the ability to include family members who lived far away in the digital visit.
Later research reveals a different story.
The wide implementation of telehealth during the COVID-19 pandemic opened a new frontier in patient care. As such, research has illuminated benefits and challenges of this new method.
In some cases, these findings contradict our research. For example:
A review of literature and guidelines for telehealth found that the rapid, system-level adaptation to a new mode of care delivery was reassuring. To maintain patient trust, assessments of care quality systems to monitor sustainability, acceptability, and adaptability must be a priority.
In another review, authors note telehealth was "a timely solution to the barriers caused by the COVID-19 pandemic." They found that by reducing the burden of travel, telehealth may be a long-term solution to help patients get care from home.
A study published in the journal American Academy of Physical Medicine and Rehabilitation sought to assess patient and provider satisfaction with telehealth in a cancer rehabilitation clinic. Nearly 95% of patients reported a good telehealth experience and more than 63% were interested in future telehealth visits. Among providers, nearly 84% reported that the patient's main problems were addressed by the telehealth visit.
If telehealth is to become a common practice post-pandemic, it is important to understand how to make best use of the technology. Additional studies on telehealth delivery for cancer survivors are necessary to address several important questions and evaluate the practice in depth now that it has become more common.
Considerations for future studies.
A more diverse set of respondents is necessary, particularly to determine whether telehealth exacerbates or improves health disparities. We must find out whether remote, online access can make it easier for underrepresented and low-income patients to connect with their providers. And, now that patients are more familiar with telehealth, whether it might gain more widespread support.
Future studies also must carefully examine health outcomes for those who receive this care. Better training on telehealth technologies is warranted for both providers and survivors to help break down barriers to access.
Whether cancer survivorship appointments are in person or digital, patient care is our focus and priority. Ensuring telehealth services are available, useful, and beneficial will go a long way toward helping keep patients at the center of our model of care.
Cancer Provider and Survivor Experiences With Telehealth During the COVID-19 Pandemic
Hannah Arem, Jenna Moses, Cindy Cisneros, Benoit Blondeau, Larissa Nekhlyudov, Maureen Killackey, and Mandi L. Pratt-Chapman. JCO Oncology Practice 2022 18:4, e452-e461
Want more information about research?
Learn about eligibility criteria and how to enroll.
Contact JoinResearch@medstar.net or call 933-998-0900.
Stay up to date and subscribe to our blog