MedStar Health Pharmacogenomics and Genetic Medicine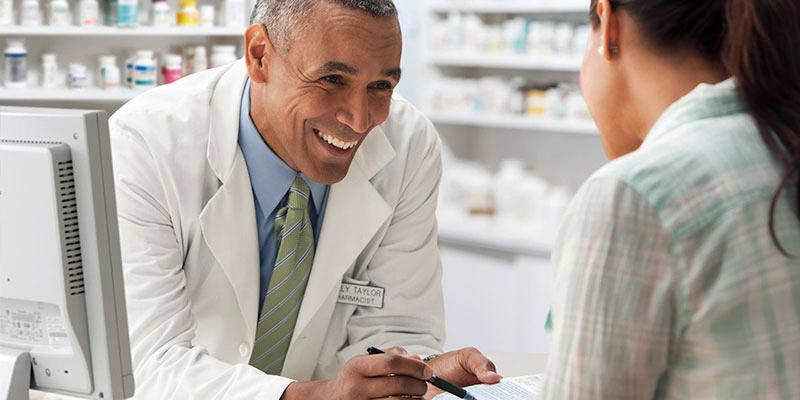 The MedStar Health Pharmacogenomics (PGx) and Genetic Medicine team brings together pharmaceutical expertise and innovation energy to advance the study and application of pharmacogenomics in health care. The team works across MedStar Health to lead related research efforts, educate providers and associates, consult with providers, and foster innovation and advancement in the field of genetic medicine.
What is pharmacogenomics (PGx)?
Pharmacogenomics is the study of how genes affect the body's response to drugs. This specialty gives healthcare providers access to leading-edge tools that allow them to precisely tailor treatments and improve outcomes for patients facing a range of health conditions. Pharmacogenomics is furthering safe and high-quality care at MedStar Health and beyond by helping providers determine how each person processes medications, whether the medications will likely be effective or if patients are likely to experience serious side effects, and the dose for each individual.
Our services

Pharmacogenomics can improve care and outcomes for patients for whom standard treatments have not been effective and those who have experienced serious drug side effects. The MedStar Health Pharmacogenomics team supports healthcare providers treating complex patients with a range of conditions, including:

Cancer

Depression and anxiety

Pain

Gastroesophageal reflux disease (GERD)

High cholesterol with statin intolerance

Our consultative services for MedStar Health providers include:

Virtual consult services: Our clinical pharmacist/pharmacogenomics specialist provides virtual consults to primary care providers and specialists, offering evidence-based guidance on, and access to, appropriate pharmacogenetic testing, interpretation of test results, and recommendations on alternative medications and treatment options.

Integrated, electronic clinical decision support: To help providers tailor prescriptions to patients' genetic makeup, avoid errors, and improve patient outcomes, we include pharmacogenomic patient data in our secure electronic health records (EHR) when available. Access to this information allows our team to include decision support alerts triggered when clinicians attempt to place a medication order or for patients with pharmacogenetic test results that impact the effects of medication.

Provider and patient education: To further testing and integrated treatment, the MedStar Health Pharmacogenomics team supports provider and associate education and training, as well as the development of specific learning materials and resources. Our team furthers patient awareness of genetic medicine through targeted testing and treatment pathways at MedStar Health.
Research and collaboration

Our team's research has the potential to transform treatment for several complex conditions, making treatment more effective and personalized to each patient's genetic makeup.

Pharmacogenomics Applied to Chronic Pain Treatment in Primary Care trial (PGx-ACT): We are researching the impact of pharmacogenomics on adults with chronic pain who are being treated at primary care clinics. The Pharmacogenomics Applied to Chronic Pain Treatment in Primary Care trial (PGx-ACT) examines whether patients who are intermediate or poor metabolizers of the opioids tramadol, hydrocodone, and codeine, due to variations in the CYP2D6 gene, achieve better pain control with alternative therapies.

EvaLuation of variations pharmacokinEtics and phArmacogeNOmics of Ribociclib in rAce-based Cohorts (LEANORA): Through the LEANORA study, our team is looking into how genetic differences may influence concentrations of an anticancer treatment (ribociclib) used in patients with advanced breast cancer. A focus of this work is to include patients who have been underrepresented in previous research, particularly patients who self-identify as Black, African, or African American.

National research collaboration: MedStar Health has been chosen as an affiliate site of the Implementing GeNomics In pracTicE Pragmatic Clinical Trials Network (IGNITE) II, an NIH-funded network dedicated to supporting the implementation of genomics in health care. The IGNITE research seeks to provide evidence that genomic medicine improves patient outcomes. Some of the conditions being studied through the IGNITE trials include chronic pain and pain management, depression, gene mutations that impact the effectiveness of high blood pressure medications, kidney disease, and antiplatelet therapy.