MedStar Institute for Innovation |Advance Health Care Services | MedStar Health
Catalyze innovation that advances health
The MedStar Institute for Innovation explores, builds, and scales new ideas that shape the future success of MedStar Health. For more than a decade, we have advanced health by thinking differently and igniting innovation, helping MedStar Health remain a trusted leader in caring for our patients and the communities we serve.
About Us
The MedStar Institute for Innovation drives sustained value from innovation by pursuing the highest-impact ideas and solutions within our system and beyond. Our operating framework is comprised of four components: innovation labs, operations and innovation at scale, innovation initiatives, and an innovation incubator.
Innovation
Labs
Explore and build innovation capabilities, services, and solutions
Innovation at Scale
Run innovation operations in education, telehealth, and wellbeing
Innovation Initiatives
Address strategic innovation priorities for institute/system
Innovation Incubator
Grow model and impact of emerging innovation programs
Operations and Services at Scale
Operations
MedStar Institute for Innovation holds systemwide operational responsibilities in the following areas due to the extent of continuing innovation in these domains: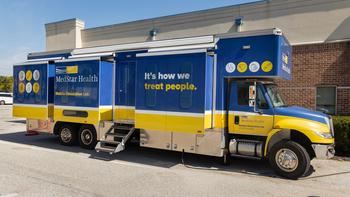 MedStar Health Simulation Training and Education Lab (SiTEL)
MedStar Health SiTEL innovates, creates, and delivers dynamic interactive online training, virtual and hands-on high-fidelity simulations, and continuing professional education (CPE) products.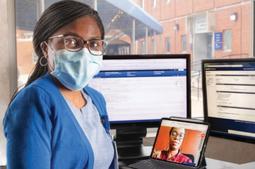 MedStar Telehealth Innovation Center (MTIC)
The MedStar Telehealth Innovation Center provides centralized connected care operational support, infrastructure, subject matter expertise, and new implementations at MedStar Health.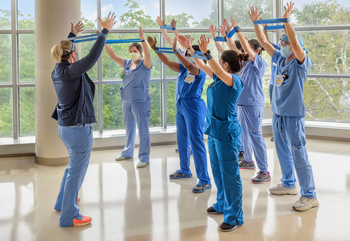 MedStar Health Center for Wellbeing
The MedStar Health Center for Wellbeing supports MedStar Health associates and providers in achieving optimal health, professional fulfillment, and quality of life.
MedStar Inventor Services
The Inventor Services team works with MedStar Health associates to transform their innovative ideas and discoveries into commercial products and share other innovations.
Featured Work
Read about recent examples of our work: