MedStar Institute for Innovation |Advance Health Care Services | MedStar Health
Catalyze innovation that advances health
The MedStar Institute for Innovation is one of the largest and most diverse innovation institutes embedded in a U.S. health system. For more than a decade, we've advanced innovation within MedStar Health.
Our purpose
The MedStar Institute for Innovation catalyzes innovation that advances health.
Our mantra
"Think Differently"—innovation starts first by thinking, seeing, and understanding the world in different ways than before.
There are three pillars that organize and shape our work:
Innovation energy (focusing inward)

Innovative solutions (focusing outward)

Innovation incubator (providing infrastructure)
Our work
For more than a decade, we've developed deep capabilities to help further MedStar Health's vision of being the trusted leader in caring for people and advancing health. Examples include learning and simulation, telehealth and digital/consumer health, entrepreneurship, technology commercialization, SMART on FHIR adoption and utilization, data science, pharmacogenomics, surgical innovation, human factors, and more.
The MedStar Institute for Innovation also serves as the portal for engaging collaborators, including external startup companies and internal associates, to apply new ideas and innovative approaches to health care.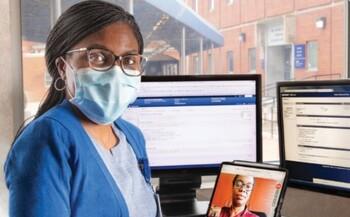 MedStar Telehealth Innovation Center
Provides telehealth infrastructure, best practices, subject matter expertise, project implementation, and operational support—at system scale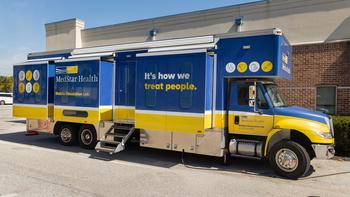 MedStar Health Simulation Training & Education Lab
Creates and deploys a blended learning model of interactive online training, virtual and hands-on high-fidelity simulation, and continuing professional education products used in more than 40 states
MedStar Inventor Services
Works with MedStar Health associates to transform ideas and discoveries into commercial products and share other innovations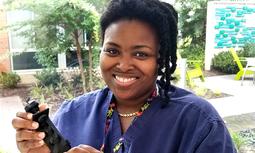 Business Innovation
Supports MedStar Health in identifying, vetting, and structuring engagement with startup and scale-up companies, helping the system tackle difficult issues while creating essential future-facing capabilities through new technologies, alternative business models, and novel collaborations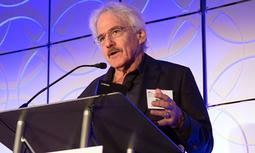 Innovation Forum
Offers past program content that provided fresh perspectives on innovation, while igniting innovation energy across the MedStar Health system, for a decade
MedStar Institute for Innovation (MI2) team members develop and deploy deep technical capabilities—telehealth, data science, emerging technologies, and more—to enable new models of care delivery and operations. The work highlighted provide examples of innovation from MI2 in recent years.