Primary Care at McLean | 22101 | MedStar Health
Welcome to primary care at McLean
MedStar Medical Group Primary Care at McLean provides comprehensive and personalized primary care in a new convenient location in Virginia. We specialize in caring for patients of all ages, from infants and children to adults and geriatrics, we are here when you need us and close to where you live and work.
Our team of expert providers are ready to assist you with the personalized care you deserve. Our board-certified family medicine, internal medicine, and pediatric physicians are committed to providing you with the highest quality medical care. We are focused on helping you manage your, and your family's, overall health with preventive care, annual physicals and wellness exams, and treatment when you are ill. And by selecting a MedStar Health provider, you gain access to the entire integrated MedStar Health system, which includes 10 hospitals, thousands of exceptional physician specialists, over 30 urgent care locations, an extensive physical therapy network, and much more.
Visiting MedStar Medical Group Primary Care at McLean
Hours of Operations:
Monday to Friday:
8 a.m. to 5 p.m.
Phone Hours:
Monday to Friday:
8 a.m. to 5 p.m.
Insurance
MedStar Medical Group accepts most major health insurance plans. If you are uncertain as to whether your individual health insurance plan is accepted at MedStar Medical Group, please call your insurance company.
Tips on summer safety for all ages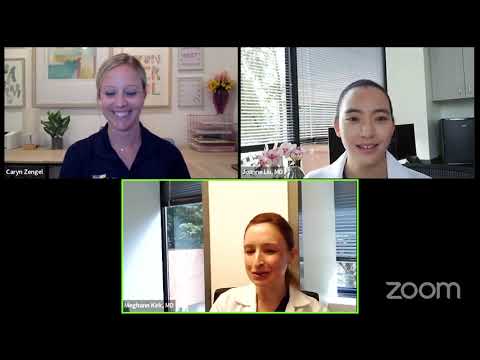 Watch this video with Drs. Meghann Kirk and Joanne Liu talking about summer safety.