Primary Care at Wilkens Medical Center | 21229 | MedStar Health
Welcome to primary care at Wilkens Medical Center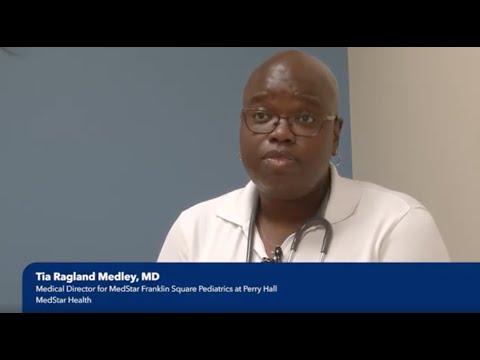 We're honored to care for patients of all ages here at MedStar Medical Group at Wilkens Avenue. Our board-certified primary care doctors provide comprehensive, conveniently located primary care in Baltimore County.
Our primary care practice provides care for patients of all ages—from infants to seniors. All of our physicians are board-certified in family medicine or pediatrics. We are proud to offer convenient access to sought-after physicians, state-of-the-art technology, and treatment based on the latest research.
Telehealth option
Enhanced telehealth offerings
Your health is our priority. That's why we've introduced a new telehealth service for patients of this practice. We have a team of nurse practitioners and care managers who provide rapid, convenient access to care and who can help monitor certain health conditions using new technologies. These providers practice in a telehealth hub and are connected to your care team. They are an extended part of this practice and are here to meet your acute health care needs. When you make an appointment, you may be connected to this telehealth primary care team in collaboration with your primary care provider.
We also offer a remote patient monitoring hypertension program through our connected primary care team. According to the World Health Organization, hypertension (high blood pressure) significantly increases risk for heart, brain, kidney, and other disease and is the leading cause of premature death worldwide. Less than half of adults with hypertension are diagnosed and treated and only 20% of those diagnosed have controlled hypertension. Our program provides a care manager and team of clinicians at the ready to help you take control of your blood pressure and minimize the risk of future heart, stroke, or kidney disease due to uncontrolled hypertension. You will receive urgent lab/diagnostic result follow-up and automated prescription refills, which gets routine prescription refills processed within average of four hours and out to the pharmacy to be filled, resulting in medication in your hands quicker.
Hedwig Manga Williams, CRNP
Michelle Price, CSMA
Visiting MedStar Medical Group Primary Care at Wilkens Medical Center
Hours of operation:
Monday, Tuesday, Thursday, Friday:
8 a.m. to 5 p.m.
Wednesday:
8 a.m. to 4:40 p.m.
Phone hours:
Monday to Friday:
8:30 a.m. to 4:30 p.m.
Parking

Free on-site parking

Public Transportation: Accessible via bus line 35
Insurance
MedStar Medical Group accepts most major health insurance plans. If you are uncertain as to whether your individual health insurance plan is accepted at MedStar Medical Group, please call your insurance company.
Accreditation
MedStar Medical Group at Wilkens Medical Center has been awarded Patient-Centered Medical Home™ recognition by the National Committee for Quality Assurance (NCQA). The NCQA Patient-Centered Medical Home standards emphasize the use of systematic, patient-centered, coordinated care that supports access, communication, and patient involvement.
Patient-Centered Medical Home™ is a trademark of the National Committee for Quality Assurance.