MedStar Health receives record-breaking $1.8 million donation towards MedStar Montgomery Medical Center's Oncology Pavilion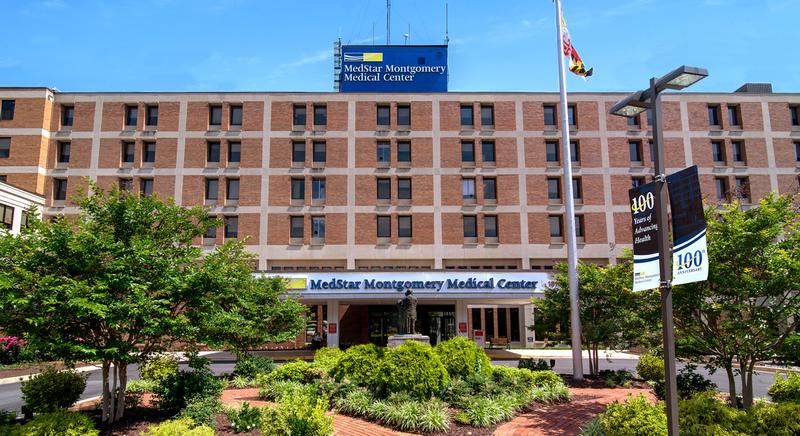 Robert (Bobby) E. Lee Smith's donation is the largest individual gift to MedStar Montgomery
Olney, Md. – MedStar Health, today announced that it has received its largest individual donation to date for Medstar Montgomery Medical Center. The gift, valued at $1.8 million, is through a planned posthumous donation from Robert (Bobby) E. Lee Smith, Jr. of Olney, MD.

The transformational gift will be allocated towards the Oncology Pavilion at MedStar Montgomery, with the goal of providing better-than-ever care to the Montgomery County community. As the number of individuals and families impacted by cancer rises steadily, so does the need for critical oncology services such as surgery, chemotherapy, immunotherapy, radiation, and more.

The spirit of philanthropic gratitude embodied by Smith and his late wife Shirley is essential to many of the services that MedStar Health provides. Shirley's final days were spent in MedStar Montgomery's care, inspiring Bobby to fund various cancer-fighting initiatives at the hospital in the years after her passing. Their shared commitment to combating cancer is reflected in each funded program, including the Shirley A. Smith Infusion Center.

"Bobby appreciated life and lived life to the fullest. Everything always had to be top-notch," said Todd Greenstone, a lifelong friend of Bobby's who has served on the Philanthropy Committee of MedStar Montgomery. "He was always concerned about others and making sure that their needs were met."

The Oncology Pavilion and other donor-funded MedStar Health projects ensure a lasting impact beyond the lives of the philanthropists who make them a reality. Upon completion, the Oncology Pavilion will optimize coordination of patient care, enhance effective communication between providers, decrease length of time between medically necessary "day-of" services, increase patient care capacity, improve wayfinding, and more.

"Gratitude matters greatly in our community, and we at MedStar Montgomery are deeply grateful for the giving spirit of Bobby Smith and his family," said Thomas J. Senker, FACHE, president of MedStar Montgomery Medical Center. "Because of his deeply held gratitude for those in his community, Mr. Smith has left behind a monumental legacy in Montgomery County, and beyond."

"When I visited him shortly before his passing, we talked about his gift," said Greenstone. "Though it was difficult for him to communicate by then, it was obvious that he realized the positive impact his gift would have on the community, and that made him happy."

For more information on MedStar Health's cancer care, visit https://www.medstarhealth.org/services/cancer.