MedStar Health Announces Nawar Shara, PhD as New Head of Data Science Research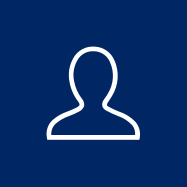 Dr. Shara will continue her more than twenty-year tenure with MedStar Health Research Institute in a newly created role overseeing data science and artificial intelligence research capabilities.
WASHINGTON, D.C. – MedStar Health announces Nawar Shara, Ph.D. as the newly appointed Chief, Research Data Science for the MedStar Health Research Institute, effective as of September 2023. Dr. Shara is a seasoned investigator, leveraging technology including artificial intelligence (AI) and machine learning (ML) in healthcare research. As Chief, Research Data Science, Dr. Shara will provide the strategic vision for growing the health system's AI research programs, continue to build a sustainable, sponsored research portfolio, identify emerging trends in data science research and technology, and foster a culture of innovation that supports new data science ideas and applications. Dr. Shara will continue to serve as co-director for the Research Institute's Center for Biostatistics, Informatics, and Data Science.
"Over the years, I've had the privilege of leading the biostatistical and analytics team as well as developing and leading the conduct of research that harnesses the power of technology. My constant pursuit has been to embrace cutting-edge tools and explore innovative ways to effectively utilize electronic health records and health data to enhance the well-being of patients, "said Dr. Shara. "As the field of analytics continues to evolve, we see new developments emerge every few years. Artificial intelligence represents the latest breakthrough, poised not just to serve as a tool in healthcare but to fundamentally transform how we deliver patient care. It is imperative that MedStar Health continue to lead in this transformative technology."
Throughout her career with MedStar Health, Dr. Shara has led large-scale, multi-center clinical trials funded by federal, commercial, and philanthropic funding partners, including several awards from the National Institutes of Health. Most recently, Dr. Shara was awarded a $3 million dollar award from the National Institute on Minority Health and Health Disparities (NIMHD) to study how AI technology can reduce health disparities in post-operative recovery. In 2021, she was named a Multiple Principal Investigator (MPI) in the multimillion-dollar NIH-funded AIM-AHEAD initiative, a national consortium that works to address the lack of diversity in the field of data science and shape how AI can be used to advance health equity.
A dedicated connector, Dr. Shara has a long track record of building productive research partnerships and collaborations. As one of founding leaders for MHRI's Center for Biostatistics, Informatics, and Data Science, Dr. Shara has built a team of data scientists, analysts, technologists, and scientists who support research efforts across the system which have led to broad external funding.
Dr. Shara was also part of the multi-institutional consortium of research institutions team that secured the prestigious NIH Clinical and Translational Science Awards (CTSA). This award established the Georgetown-Howard University Clinical and Translational Science Center (GHUCCTS), where Dr. Shara serves as the Director of the Biostatistics, Epidemiology and Research Design (BERD) Core and co-Director of the Biomedical Informatics (BI) Core.
"Nawar has been a key leader at the Research Institute for two decades and is extraordinarily successful bringing people together to address pressing issues in research, innovation, and technology," said Neil J. Weissman, MD, president of the MedStar Health Research Institute and chief scientific officer, MedStar Health. "In this new role, she will continue to be an exceptional representative for MedStar Health as we work to become a nationally acclaimed academic health system and a leader in data science. I am honored to call her a colleague and friend."
A leader in biostatistics, informatics, and data science, Dr. Shara serves on the American Statistical Association (ASA), the Royal Statistical Society (RSS), the American Society of Nephrology (ASN), the Women in Statistics Caucus, and served on the ASA Scientific and Public Affairs Advisory Committee. She has also previously served as President of the National Arab American Medical Association (NAAMA DC Chapter) as well as the chair of the Science and Research Committee for NAAMA. Today, Dr. Shara serves on several industry advisory boards and holds a faculty appointment with Georgetown University's school of medicine.
Outside of her professional roles, Dr. Shara is a mother to four and lives with her family in Northern Virginia. She received her undergraduate degree in Economics from Damascus University and her master's and Ph.D. degrees in Applied Statistics from American University in Washington, D.C.
To learn more about research at MedStar Health, visit MedStarResearch.org.