Prenatal Diagnostic and Ultrasound Center (PDUC)| Testing | MedStar Health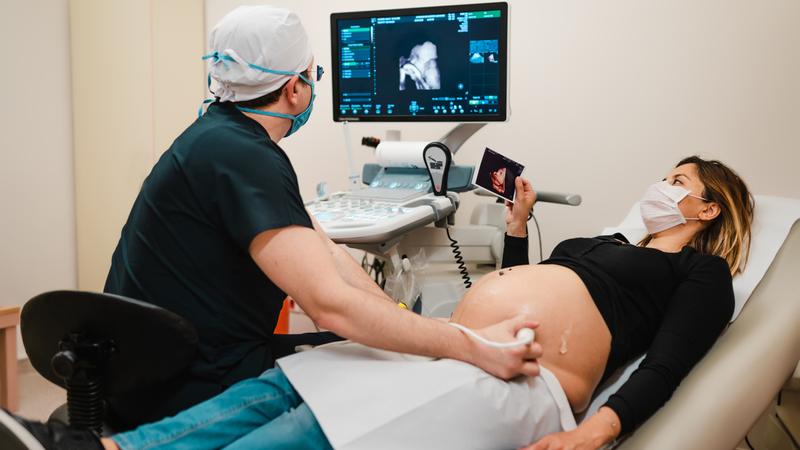 Ultrasounds are an important part of your prenatal care. Our specialists provide advanced diagnostic obstetrical ultrasounds to diagnose fetal health or fetal disorders.
Comprehensive prenatal testing
All of your prenatal care is right here under one roof. Whether you need an ultrasound or a blood test, we have the facilities and the expertise to handle all of your prenatal needs. Our specialists are experts in using ultrasound technology to examine the fetus and diagnose any disorders.
Our specialists include a genetic counselor and a reproductive toxicologist.
Prenatal ultrasound testing at MedStar Health
Your obstetrician will discuss each test with you so you understand what the test is screening for and any possible risks.
Our PDUC offers:
Ultrasound: A non-invasive imaging test that uses sound waves to create a picture of the fetus. The images help the doctor assess the baby's growth and development

First trimester combined screening combines two tests:

Nuchal translucency ultrasound screening, also called the NT, which helps your physician determine your baby's risk of having Down's syndrome, certain chromosomal abnormalities, or major congenital heart problems
Blood sample analysis measures certain proteins that are produced by the placenta. If the fetus has Down's syndrome, the protein levels may be elevated

Chorionic villus sampling (CVS) and amniocentesis: These are more invasive prenatal diagnostic tests that can detect chromosomal abnormalities, such as Down's syndrome and other genetic disorders
Electronic fetal heart monitoring: Used to assess the fetus' heart rate
Genetic counseling is an option: Even before contemplating a pregnancy, genetic counseling can help you understand your risks and options; also appropriate if a screening test has diagnosed an abnormality in the fetus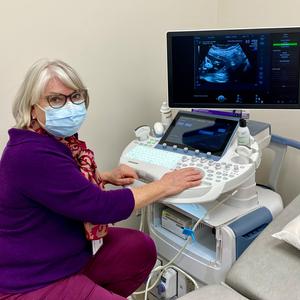 Expert women's health care
Getting the care you need starts with seeing one of our women's health specialists.