Genetic Counseling & Testing | Cancer Genetic Couseling | MedStar Health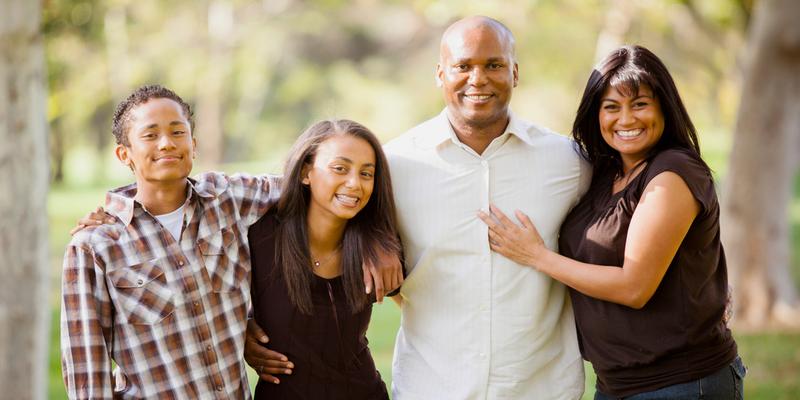 Overview
Comprehensive education and support for managing hereditary cancer risks
Although most cancers occur by chance, some families have a hereditary predisposition that increases the risk of developing cancer. Genetic counseling is an educational and support process for helping individuals and families learn about the chances of developing cancer based on inherited risk factors, and discussing strategies to reduce risks or detect cancers early.
Hereditary cancer is a complex, rapidly evolving field—studies show that doctors who don't specialize in the subject often order the wrong genetic tests or don't interpret the results correctly. Unfortunately, most at-home or direct-to-consumer genetic tests don't look for most clinically important gene alterations and may not provide accurate results. And, most do not come with genetic counseling that can ease anxiety, provide meaning, and help guide care (including preventive steps).
Genetic counseling both before and after testing is more important than ever. Partnering with a certified genetic counselor to learn about your risks and options can be empowering. It can help you and your family be proactive about managing your risks, and can be especially important if you have a personal and/or family history of:
Breast, colorectal, or uterine cancer before the age of 50
Pancreatic, ovarian, or metastatic prostate cancer at any age
Ashkenazi Jewish ancestry and a personal or family history of one of the cancers above
Multiple cancers in the same individual
Ten or more pre-cancerous colorectal polyps
A known cancer-predisposing genetic change (e.g., BRCA1 or BRCA2)
Program highlights
Evidence-based genetic counseling services
Our board-certified genetic counselors are members of the Georgetown University Fisher Center for Hereditary Cancer and Clinical Genomics Research, part of the Lombardi Comprehensive Cancer Center, the only National Cancer Institute-designated Comprehensive Cancer Center in the Washington, D.C., area. As leaders in local, national, and international research efforts to better understand cancer risks associated with gene mutations and cancer family histories, we are one of the most experienced hereditary cancer teams in the Baltimore-Washington, D.C., metro area.
Our program provides a full range of genetic counseling services to help you and your family when inherited, cancer-related mutations are suspected. Most insurance companies cover all or part of the costs of genetic counseling and testing. We work with your insurer to get approval beforehand (pre-authorization) for testing.
Seamless and convenient appointment options, including genetic counseling via telehealth
We work closely with MedStar Health cancer specialists caring for patients with all types of cancer. While those doctors know when to refer patients to us, we also encourage you to contact us if you are interested in genetic counseling. We work with doctors outside the network too, sharing results and collaborating on management plans.
We now offer virtual genetic counseling appointments to all of our patients, making it one less appointment that they have to travel for. In fact, we published the first large randomized trial of telephone versus in-person pre-and post-test genetic counseling for women at high risk for hereditary breast/ovarian cancer.
Genetic testing for cancer risk
Testing for inherited mutations associated with increased cancer risks is a powerful tool that continues to improve. For example, we can now test for mutations in dozens of different genes with just one blood or saliva sample.
Some people who undergo genetic counseling choose not to pursue genetic testing. That is okay. We help you weigh the decision and encourage careful consideration, including discussion with your family and your healthcare providers.
Individualized cancer prevention and risk management
There are several steps you and your family can take to manage your hereditary cancer risk. We craft an individualized set of recommendations based on your family history, risk level, and if pursued, genetic testing results. Our genetic counselors will also help you weigh the options, which might include:
Earlier and more frequent cancer screening than people at average risk, sometimes with specific tests
Use of medications to reduce the risk of cancer (called chemoprevention)
Risk-reducing surgery when the risk level is sufficiently high
If you have been recently diagnosed with cancer, genetic testing may also provide information for your treatment planning.
What to expect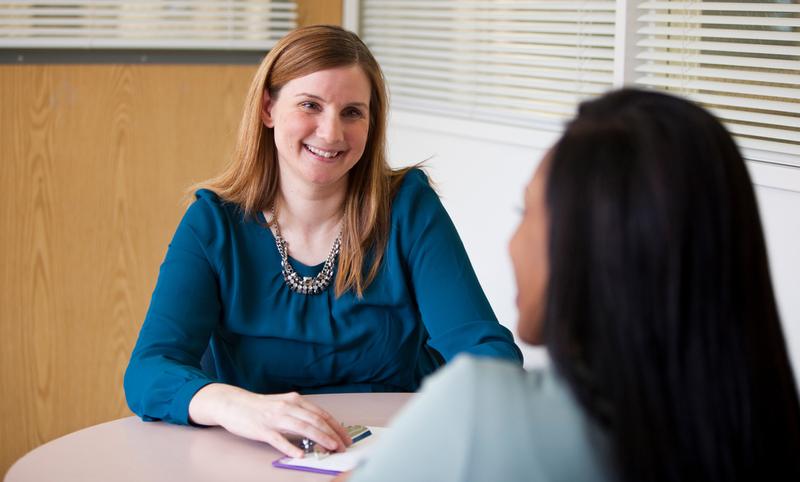 Genetic counseling is a comprehensive process of risk assessment, management, and support for individuals and families concerned about their risk of developing cancer. During your initial session, you will meet one-on-one with a certified genetic counselor for approximately 45 minutes to one hour. If you choose to have testing, you will have a follow-up session as well.
The genetic counseling process includes:
A detailed family history and personal risk factor assessment
Options for genetic testing
Collection of your saliva or blood sample if you opt for genetic testing
Interpretation of genetic test results
Individualized recommendations for cancer screening and options for risk reduction
Information for your relatives' consideration of genetic testing and risk for cancer
Guidance and support for decision making throughout the genetic counseling process, including any necessary referrals
A detailed individual summary letter for you and your referring doctor
Things to consider
Our genetic counselors help you consider several factors when deciding whether to undergo genetic testing for cancer risk:
Impact: Most people who get genetic testing cope very well with the results. You may be relieved and feel good about taking actions to protect your health and become more informed. But sometimes, coping with genetic test results can be challenging. Our genetic counselors provide information and support resources to help meet your individual needs.
Family: Obtaining information for family members is often a key reason for choosing to have genetic testing. However, some relationships can be strained by prospects of testing and by the results—not everyone wants to know this type of information.
Uncertainty: Sometimes, genetic testing fails to provide a definitive answer about cancer risk.

This can happen when extensive testing is pursued and no mutation is found. This test result does not always rule out hereditary risks for cancer.
Sometimes a gene change is found and the cancer risks associated with it are unclear. We help you understand what this means and provide guidance on managing your risk of cancer based on your personal risk factors.

Timing: The length of time to receive results varies depending on the type of test and the lab used. Sometimes results take several weeks to obtain.
Cost: Genetic testing costs vary depending on what tests are ordered, what lab is used, and your insurance coverage. This information will be discussed with you before testing is ordered. Most patients with a clinical indication for testing pay little or nothing out of pocket, however.
Genetic Discrimination: The federal Affordable Care Act and the Genetic Information Nondiscrimination Act (GINA), as well as some state laws, provide many protections against employers and health insurers treating people differently based on genetic information. Some types of insurance, such as life insurance, are not addressed by these laws.
If you choose to be tested, our genetic counselors will help you thoroughly understand the results, their meaning, and their implications for you and your family.
We will give you a detailed written report summarizing your genetic counseling session, the interpretation of any genetic testing results, the recommendations for your medical management, and implications for your relatives.
We will also make specific referrals for medical and other follow-ups if needed.
Frequently asked questions
Who should consider genetic counseling and testing for hereditary cancer risk?

Genetic counseling is available to all individuals with a personal or family history of cancer who want to learn about their risks, genetic testing options, and cancer screening and risk-reduction options.

You should consider genetic counseling and testing if you have a personal and/or family history of:

Breast, colorectal, or uterine cancer diagnosed at age 50 or younger
Pancreatic, ovarian, or metastatic prostate cancer diagnosed at any age
Ashkenazi Jewish ancestry and a personal/family history of one or more cancers above
Multiple cancers in the same individual
Ten or more pre-cancerous colorectal polyps
Cancer in several close relatives on the same side of your family
A rare type of cancer (e.g., male breast cancer, sarcoma, diffuse-type gastric cancer, medullary thyroid cancer, pheochromocytoma)
A known cancer-predisposing genetic change already identified in your family

If you are unsure whether you are a good candidate for genetic counseling and/or testing, you can talk with your doctor or contact us directly.

Who provides genetic counseling services?

Our genetic counseling services are provided by board-certified genetic counselors. Genetic counselors have a Master's degree and provide comprehensive risk assessment, management guidelines, and supportive care to individuals and their families.

Is genetic testing a required part of genetic counseling?

No. Genetic testing is a personal decision, and some people who receive counseling choose not to be tested. We will help you weigh the decision and encourage careful consideration of several factors. Although you can get tested after your initial visit, you can also think about it and decide later.

Is genetic counseling covered by insurance?

Many insurance companies cover all or part of the genetic counseling visit. For testing, we submit the necessary documentation to the laboratory, which will then work with your insurer to obtain approval beforehand (pre-authorization). An estimate of your out-of-pocket costs for testing will be provided.

If you do not have any health insurance, you may be eligible to receive genetic testing at no charge or a reduced rate, provided you meet certain criteria.

How soon can I get an appointment?

Most patients typically wait a few weeks for a genetic counseling appointment. However, if you need an urgent appointment for genetic testing to make immediate decisions about cancer treatment, we can typically accommodate you within one week.
Looking for expert cancer care?
With multiple locations throughout the region, patients have access to many of the nation's renowned cancer specialists offering high quality care, second opinions and a chance for better outcomes close to where they live and work. Georgetown Lombardi Comprehensive Cancer, one of the nation's comprehensive cancer centers designated by the National Cancer Institute (NCI), serves as the research engine allowing patients access to clinical trials that often lead to breakthroughs in cancer care.
Research and clinical trials
Research
Through the Georgetown University Fisher Center for Hereditary Cancer and Clinical Genomics Research, our genetic counselors, clinicians, and researchers are investigating:
Cancer risks associated with gene mutations and cancer family histories
Different genetic counseling approaches
Decision-making about management after genetic testing
Additional inherited mutations that can increase cancer risk
Better ways to detect, treat, and prevent hereditary cancers.
Clinical trials
When you see a genetic counselor at MedStar Health, you gain access to local and national clinical trials investigating new approaches to genetic counseling, cancer screening, and cancer risk management. This can help the next generation of your family proactively manage any inherited cancer risks.
Patient stories
Laury, age 39, encourages other women to seek out the support, research, and options that come with genetic counseling

Laury Eastridge's mother, grandmother, and aunt had cancer. When she found out she had an increased risk for breast cancer based on her genetic makeup, genetic counseling helped her to make hard decisions to protect her health and legacy.

Jonathan Kielek sought genetic counseling after a battle with colon cancer to help his family learn about their own risks

Certified Genetic Counselor Emily Kuchinsky talks with WMAR's Elsa on the Midday Maryland show about the genetic impact of Lynch Syndrome and colon cancer. Jonathan and Jim Kielek represent three generations of their family, who joined them on the set.
Patient resources
Articles
Podcast
Learn about the importance of genetic counseling, especially in cancer patients.
Videos
Helpful links