Advancing Palliative Care through Research at MedStar.
If you are experiencing a medical emergency, please call 911 or seek care at an emergency room.
At the 2016 Center to Advance Palliative Care National Seminar, Christopher Kearney, MD, and Kathryn A. Walker, PharmD, BCPS, CPE, presented two studies and a case series on innovations in palliative care (PC) at MedStar. Researchers from across MedStar have collaborated to create the Palliative Telehealth Connecting Hospital to Home (PATCH2) Program, first pilot tested at MedStar Union Memorial Hospital.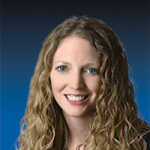 The "PATCH2 Program, The Creation of a Virtual Palliative Care Clinic" study (by Kathryn Walker, Hunter Groninger, Nicole Graham, Renee M. Holder, Kasey Malotte, Leigh Cervino, Andre D'Souza, and Christopher Kearney) was presented in the category of "Leveraging Technology." "This project represents collaboration between palliative care, home health, and telehealth to extend PC outside of the hospital to provide continuity of care," said Dr. Walker. Through a randomized trial, patients with advanced heart failure received PC either via internet-equipped electronic tablets or over the telephone. The results suggested that the PATCH2 program allowed PC teams to effectively extend care for patients after discharge, and the program was associated with decreased hospital readmission rates.
Presented in the category of "Health System Strategies," the "Field of Dreams: Rapid Expansion of PC in a Health System" poster (by Kathryn Walker and Christopher Kearney) highlighted the impact of the expansion of PC services within MedStar Health. Beginning with three programs, the MedStar PC program has now been expanded to nine hospitals. "PC has contributed to a decrease in readmission rates across MedStar, with 45% [of] all PC consultations resulting in a de-escalation of care and change of goals of care," said Dr. Walker. Due to the decrease in readmission rates during the two years in which PC was expanded, there was a definable return on investment for MedStar through reimbursement and patient outcomes.
In addition to the two posters, a case series was presented at the Seminar. In "Case Study of Initial Patients with Left-Ventricular Assist Devices (LVADs) enrolled into Palliative Telehealth Connecting Hospital to Home (PATCH2) Program" (by Renee M. Holder, Andre D'Souza, Nicole Graham, Hunter Groninger, Selma Mohammed, and Kathryn A. Walker), the PATCH2 program and it's outcomes for patients were highlighted. "Telehealth can provide a link for these patients [that can] provide clinical support without the burden of transportation and energy requirements for in-person clinic visits," said Andre D'Souza, research intern at MedStar Washington Hospital Center.
MedStar's palliative care researchers work collaboratively with physicians, counselors, allied health professionals and spiritual advisors to identify ways to effectively treat chronic illness and increase patients' quality of life.
Stay up to date and subscribe to our blog