Cardiovascular Imaging Labs at MedStar Health are at the Core of Innovation and Research to Prevent and Treat Heart Disease
If you are experiencing a medical emergency, please call 911 or seek care at an emergency room.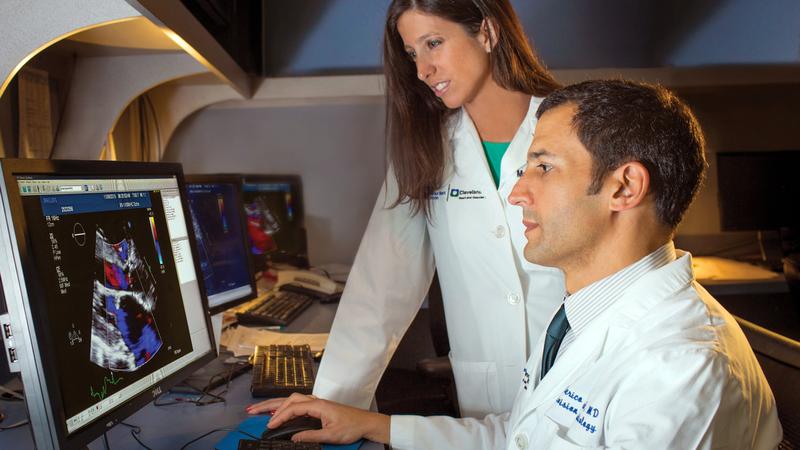 During the month of February, we observe American Heart Month to remind ourselves, our families and our communities to remain heart healthy. Heart disease is the leading cause of death for both men and women in the United States. Research has shown that risk factors such as high cholesterol, high blood pressure, smoking, diabetes and excessive alcohol use contributes to the prevalence of heart disease especially in black, latino, indigenous, and other at-risk communities.
MedStar Health Research Institute is striving to identify early prevention measures and provide treatments that help our patients live a longer and healthier life. One of the ways we do this is through our cardiovascular core laboratories, which consists of the echocardiography core lab, the cardiac MRI core lab, and the cardiac CT core lab. These are academic cardiovascular imaging core labs, which provide internationally recognized expertise for all types of cardiovascular imaging studies in the setting of large, multicenter clinical trials addressing the most relevant clinical questions in cardiovascular diseases. Our team of researchers aim to understand the background and desired outcomes and offer their expertise and knowledge in medical imaging to help guide the clinical trials to effectively reach its endpoints.
Dr. Federico Asch, Director of the Cardiovascular Core Labs, leads a team that provides interpretation and analysis for all types of cardiac ultrasound images including transthoracic, transoesophageal/intraoperative, intracardiac, epicardial echocardiography, and 3D TEE. Recently, the echocardiography core lab has been using machine learning and artificial intelligence to improve diagnosis, care and image interpretation. This is an area of opportunity for researchers and cardiologists to identify heart conditions early and more accurately and be able to provide treatment options to patients in a timely manner.
Here are just a few research studies and publications that are focusing on the solutions developed by Dr. Asch and the echocardiography core lab team:
Non-invasive imaging in coronary syndromes: recommendations of the European Association of Cardiovascular Imaging and the American Society of Echocardiography, in collaboration with the American Society of Nuclear Cardiology, Society of Cardiovascular Computed Tomography, and Society for Cardiovascular Magnetic Resonance
Published in European Heart Journal-Cardiovascular Imaging

This Multi-Society recommendations document has been led by the European and American imaging societies to help choosing the best imaging modality for each patient being evaluated for coronary disease (CAD). The distinctive pathophysiological characteristics of CAD can be evaluated with various imaging modalities such as echocardiography, single-photon emission computed tomography (SPECT), positron emission tomography (PET), cardiac magnetic resonance (CMR), or coronary computed tomography angiography (CTA). Combining anatomical and functional imaging modalities by either sequential stand-alone tests or hybrid approaches [e.g. SPECT/computed tomography (CT), PET/CT] would allow a more comprehensive characterization of obstructive CAD. When choosing a specific imaging test, one needs to take into consideration the multiple factors that interact in the development of ACS and chronic CAD. The preferred imaging technique to confirm the diagnosis of acute or chronic CAD and guide the treatment will depend on the clinical presentation and characteristics of the patient, the local availability and expertise at the clinical centre.
While heart disease has impacted families near and wide, taking steps for prevention and keeping our hearts healthy can help increase awareness. Our researchers are working hard to deliver effective and innovative practices that will enable us to be in front of this disease and save lives. The Research Institute is exploring data science more and more, and the echocardiography core lab is a great example in how we're achieving our commitment to advance health through research.
Stay up to date and subscribe to our blog