An Epidemic of Loneliness: Tips to Rebuild Connections and Process Emotions.
If you are experiencing a medical emergency, please call 911 or seek care at an emergency room.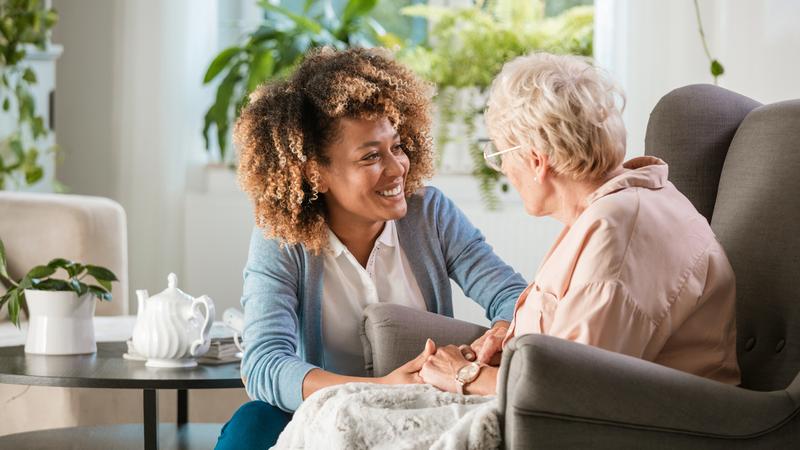 At the recent American Psychiatric Association meeting I attended in New Orleans, the topic of loneliness permeated nearly every discussion. Attendees talked about anger with how the pandemic has played out and a sense of loss and sadness. The most resonant emotional impact discussed, however, was lingering loneliness.

Loneliness can take many shapes, and people may be struggling without appearing to be unhappy. There are key differences between being alone, feeling lonely, and experiencing depression:
A person can enjoy being alone without sad feelings. That's called solitude.

Others can be surrounded by friends or family but feel lonely because they feel they are misunderstood or excluded.

Depression often requires more intensive treatment, whether through talk therapy, prescribed medications or some combination of the two.
Everyone deals with some degree of loneliness throughout their lives, but loneliness and mental health struggles have been amplified by the pandemic. A Centers for Disease Control and Prevention survey conducted in June 2020 noted that nearly 41% of US adults reported having at least one mental health condition and new or increased substance use.

Often, loneliness begins when we feel like we have lost control—the pandemic has been filled with those situations. Lost social and business opportunities, relationships, and milestones such as parties, sports events, or proms can leave gaps in our happiness. And new situations, such as first-time parenthood or navigating a health crisis can make us feel like we have limited outlets for connection.
However, despite so many uncontrollable situations the past few years, we still can control how we treat ourselves and each other. The smallest actions can make someone's day and improve your own outlook at the same time.
Here are a few strategies my patients have worked through to help them feel less lonely.
Feeling lonely? You're not alone. Elspeth C. Ritchie, MD, MPH, discusses the personal and community benefits of volunteering and performing acts of kindness. #MentalHealth #wellness: https://bit.ly/3AAb141.
Click to Tweet
Volunteering: It's mutually beneficial.
Research shows that volunteering can reduce stress and increase happiness. A study published in BMC Public Health found that adults who volunteer experienced nearly 4-11% improved health, with the most benefits coming from "other-oriented volunteering"—seeking to help others as opposed to seeking reciprocity.
For example, more than half a million people in the U.S. are experiencing homelessness. Providing clean socks, toiletries, sack lunches, or care packages can offer a small bit of hope to someone who has fallen on hard times. In the process, helping can increase your own sense of self-worth.
You don't have to organize big events or spend whole days cleaning up the neighborhood. Volunteering can be as simple as working a few hours at a food bank or walking dogs at a local animal shelter. In addition to the "helper's high"—the health benefits and positive emotions that can come from helping others—volunteering presents a great opportunity to meet new people and make meaningful connections.
Performing small acts of kindness.
Don't feel up to full-scale volunteering? You might be surprised at the benefits of performing small acts of kindness throughout your day. Kindness is a habit of giving that humanizes us and lifts us spiritually. In addition to being another thing you can control, these acts of kindness can help a friend whose struggles you may not know about.
Acts of kindness can be small and anonymous or deeply personal. Even simple acts can make someone's day:
If you love to bake cookies, consider dropping some off for a friend or neighbor.

Say hello to folks as they walk their dogs past your home. Ask how their day is going.

Strike up a conversation with an elderly neighbor—even if you're in a hurry.

Offer to grab lunch for someone behind you in line or pick up the tab for another table at a restaurant.

Ask a new parent if you can do a load of laundry or cook dinner for them.
In addition to the benefits to others, kindness can do all sorts of things for your own mental and physical health. It can release dopamine, serotonin, and oxytocin. There's a medical case for kindness, too. A recent study in Social Science & Medicine found that among 7,000 adults older than 51, those who volunteered engaged in more preventive health behaviors such as managing cholesterol or getting well-woman exams than those who didn't.

Contributing as a group.
No person is an island, and that's especially true when it comes to volunteering or being kind. If you're heading to the soup kitchen, ask a friend (or group of them) to go with you. Trying to improve your physical health by walking or hiking? Ask a buddy to join. You could also join an exercise program or class to meet new people.
Showing others grace.
People have different tolerances for risk; while you may feel comfortable attending brunch at a crowded restaurant, your friends may not. Extending compassion for their concerns and finding an alternate way to get together can help ease feelings of loneliness for you and your friends.
Some people, like new parents or those with young children, may not feel comfortable attending large get togethers or public events. Finding ways to connect with them can help ease the feelings of loneliness that new parents often report experiencing.
Renewing spirituality.
If you're a spiritual person, getting back to the feelings of warmth and security that stem from your faith can be a way to stave off feelings of loneliness. Results from a self-reported questionnaire showed that engaging in spirituality—religion, ethical sensitivity, and harmony—is directly tied to psychological wellness and health-related behaviors such as nutritional eating and good sleep habits.
The security of spirituality can be found through organized faith, mindful meditation, and spending time in nature—enjoying a peaceful environment can all help foster a stronger connection with the community around you.
By getting outside of yourself through acts of service, you can help foster a sense of true community. Whether it's to help work through your emotions or to get in touch with spirituality, creating positive change is a pathway to controlling the controllables and managing feelings of loneliness.
Are you or a loved one dealing with loneliness or depression?
The mental health team at MedStar Health can help.
Stay up to date and subscribe to our blog