Food as Medicine: Research Shows Partnership to Feed Families During COVID is a Practical and Feasible Model in the Health Care Setting.
If you are experiencing a medical emergency, please call 911 or seek care at an emergency room.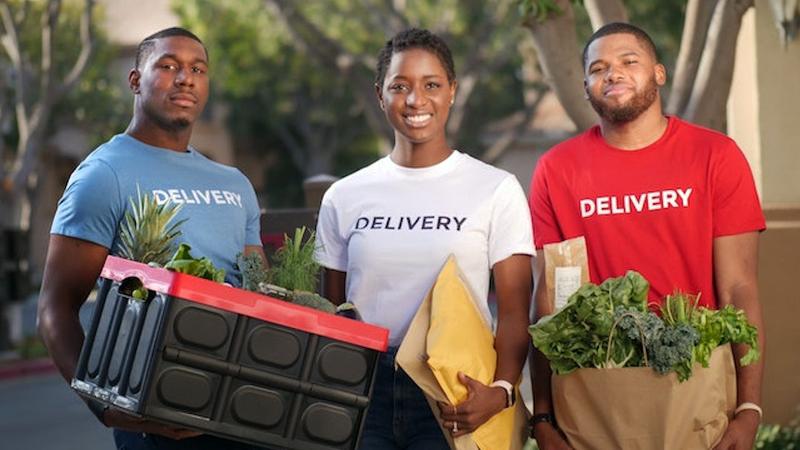 Our real-world research indicates that a collaborative program to reduce food insecurity in Washington, DC, during the COVID-19 pandemic was successful and that community partners are integral to innovative healthcare solutions.
More than a million people in the D.C. region experience food insecurity; nearly a third are children. During the COVID-19 pandemic, this worsened when stores closed and jobs ended abruptly.
Food insecurity is one of several social determinants of health which influence wellness outside the doctor's office.
To help families, a pediatric primary care practice and a restaurant industry group formed the Healthy Children and Families Food as Medicine Program, a unique food delivery partnership with local families. Our research shows that the program helped reduce food insecurity and improve child health during the pandemic.
Four groups, one mission.
Restauranteur Erik-Bruner-Yang created The Power of 10 initiative to support neighborhoods during the pandemic, while No Kid Hungry focused on young children's nutrition long before COVID-19.
They were natural partners for MedStar Health's Division of Community Pediatrics and D.C. Safe Babies Safe Moms Program, which realized early in the pandemic that local families with young children suffered from food insecurity.
Together with MedStar Health's National Center for Human Factors in Healthcare, these partners designed the family-centered Healthy Children and Families Food as Medicine program to deliver healthy groceries and meals to food-insecure families while producing rigorous research.
Each Tuesday, boxes containing prepared meals and grocery staples like fruits and vegetables, eggs, whole grains, and lean proteins were delivered to families. These deliveries became critical touchpoints for families and team members through the isolation of the pandemic.
Boxes also included educational information about nutrition, COVID-19 preparedness, and community resources. Families were in close contact with program coordinators to ensure deliveries were received and helpful.
Throughout the program, researchers received input and feedback from f families, heard gratitude from the families involved, and data collection revealed the Food as Medicine program had a real impact on food insecurity and family well-being.
Study: Food as Medicine improves child and parent health.
Data from our real-world implementation study surfaced the relationship between food insecurity and child and family health outcomes. As families' food insecurity increased, adverse child health outcomes—like impaired development, high body mass index, and poor dietary quality- increased. For parents, more heightened food insecurity related to worse stress and social connectedness.
Families with at least one child under age five experiencing food security were eligible to enroll in the program, which provided food delivery for 12 months. Before the program began and every three months, participants completed questionnaires to assess their food security, parental stress, perceptions of social support, and other health-related behaviors, conditions, and services.
The program reached its maximum capacity with 35 enrolled families and 147 total household members. The average age of children in the program was 3.2 years. The Food as Medicine program delivered more than 18,000 meals and 1,300 boxes of groceries to these families.
The results were clear. The Food as Medicine program had a positive impact on food insecurity, and it was a practical and necessary use of resources:
More families said they could afford to eat balanced meals

Fewer said they skipped a meal because there wasn't enough money for food

Far fewer said they ate less than they should or went hungry because of a shortage of food or money

Food deliveries helped reduce parental stress, which can contribute to abnormal child development.

Food insecurity relates to feelings of social isolation and parental anxiety, which can impact a child's health.

Implementation science research revealed that families, the health care team, and the community partners all felt the program belonged in the health care setting and was a meaningful part of their lives and work.


Food insecurity: An ongoing, collective responsibility.
As a result of the promising research study and through funding from The Power of 10, the Food as Medicine program is now integrated into pediatric primary care services. The program is fully enrolled, with 20 families receiving weekly boxes of fruits, vegetables, and eggs, and includes programming to improve family well-being and decrease financial stress. With continued funding and help from MedStar Philanthropy, we intend to continue and expand the program.

We've also partnered with Dreaming Out Loud in their mission to create economic opportunities for the D.C. area's marginalized communities through building a healthy, equitable food system.
When a family screens positive for food insecurity in our clinics and has additional health challenges like obesity, we have set up a program to enroll them in the DOL fruit and vegetable CSA during their visit. They receive a beautiful box of local fruit and vegetables delivered to their homes each week. This program is also at capacity with 20 families enrolled. With additional funding, we could help even more.
Food as Medicine is poised to be an essential model to impact child and family health in the D.C. area. Give today.
Want more information about the MedStar Health Research Institute?
Discover how we're innovating for tomorrow.
Stay up to date and subscribe to our blog