MedStar Georgetown Welcomes New President Michael C Sachtleben
If you are experiencing a medical emergency, please call 911 or seek care at an emergency room.
MedStar Georgetown University Hospital is excited to announce Michael C. Sachtleben as its new hospital president and senior vice president of MedStar Health.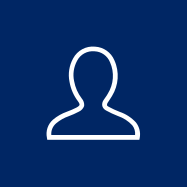 Mr. Sachtleben succeeds Dr. Richard Goldberg who, after 48 years with MedStar Georgetown, became president of the MedStar Medical Group on January 1, 2016, integrating and engaging clinicians by extending best practices in patient service and clinical care across MedStar Health.
Mr. Sachtleben has been at MedStar Georgetown for 13 years. Prior to his role as president, he served as chief operating officer for MedStar Georgetown and executive director of the MedStar Georgetown Physician Group.
He is a seasoned leader dedicated to meeting the evolving healthcare needs of the community by ensuring that MedStar Georgetown continues to offer innovative diagnostic and treatment options within a compassionate environment.
"I am truly honored to serve as president and will strive to provide leadership that sustains our environment of excellence," says Sachtleben. "Our team at MedStar Georgetown University Hospital works together every day to be the trusted leader, caring for people and advancing health while focusing on our commitment to providing the best experience for our patients in the Jesuit tradition of cura personalis, care of the whole person."
Michael C. Sachtleben has been named new president of MedStar Georgetown University Hospital and senior vice president of MedStar Health.
Stay up to date and subscribe to our blog