Treating the Whole Patient: MedStar Health Investigators Assess Using Telemedicine to Treat Anxiety And/or Depression in Patients with Type 2 Diabetes
If you are experiencing a medical emergency, please call 911 or seek care at an emergency room.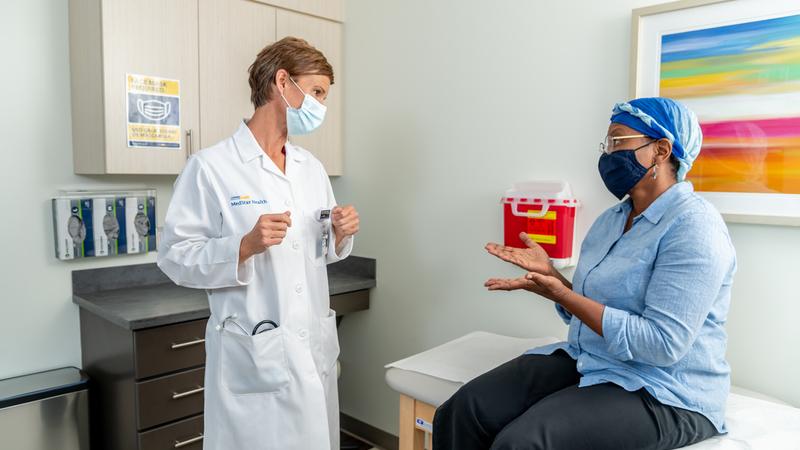 In the United States, more than 34 million Americans have diabetes, and more than half have at least one other chronic physical or mental health condition. Depression is very common in diabetics with studies showing that rates of depression are higher in persons with type 2 diabetes compared to those without. Adults living with type 2 diabetes are also more likely to have an anxiety condition when compared to those without. To improve type 2 diabetes outcomes, it is important to diagnose and treat both diabetes and depression/anxiety when patients present with both.
Collaborative research from MedStar Diabetes Institute, MedStar Health Research Institute, and the Georgetown University Department of Psychiatry examines the impact of providing mental health care alongside diabetes care to adults with uncontrolled type 2 diabetes and moderate depression and/or anxiety. This is especially important for our region because diabetes is a leading cause of chronic health issues for African Americans which is only compounded by the effects of these behavioral and socioeconomic factors.
Patients from the MedStar Health Diabetes Boot Camp program were enrolled in the pilot study and offered 6 structured sessions with a mental health interventionist, who was also trained to recognize worsening mental health symptoms, identify and evaluate safety concerns, seek consultation, and make appropriate referrals. The mental health component targeted depression and/or anxiety symptoms based on questionnaires and survey scores. Participants were assessed at baseline and 90 days.
For participants who completed the mental health co-management program, study results showed significant improvements in both mental health outcomes and diabetes management.
At the conclusion of the study, the percentage of participants with moderate depression was down from 50% at baseline to 31%, and the percentage with moderately severe depression was down from 33% to 15% based on participants' score on the depression and anxiety screening instruments.
Most importantly, participants in the co-management study experienced significant improvement with their blood glucose levels. Based on these results, researchers at MedStar Health are excited to continue investigating coordinated care models specifically for patients with diabetes and others managing chronic diseases. "Anyone with a chronic condition knows the toll it can take on your mental health," said Michelle F. Magee, MD, endocrinologist at MedStar Washington Hospital Center and primary investigator for this research. "The results of this study further underscore how we as physicians and investigators can consider the holistic impact of disease management and continue to improve how we care for patients."
Lead by Dr. Magee, the research team included Carine M. Nassar, RD, MS, CDCES from MedStar Diabetes Institute and MedStar Health Research Institute; Mihriye Mete, PhD from MedStar Health Research Institute and Georgetown University Department of Psychiatry; and Stacey I. Kaltman, PhD from Georgetown University Department of Psychiatry.
The Science of Diabetes Self-Management and Care, DOI: 10.1177/0145721721996305
Stay up to date and subscribe to our blog