Mission Trips Bring Care Straight From the Heart
If you are experiencing a medical emergency, please call 911 or seek care at an emergency room.
Overseas medical missions afford physicians a unique opportunity, to learn about the challenges of delivering much-needed health care in an underserved area of a country. Sometimes it's the unexpected discovery that proves most rewarding, according to two MedStar Heart & Vascular Institute physicians, one who traveled to Argentina, and one who went to Nicaragua.
Tartagal, Argentina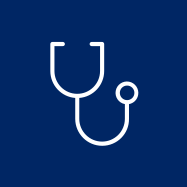 Federico Asch, MD, associate director, Cardiovascular Core Labs and director, Cardiac Imaging Research, recently returned from a humanitarian mission to northern Argentina that he helped organize, on behalf of the American Society of Echocardiography (ASE) and the Argentinian Federation of Cardiology, together with local representatives of indigenous communities in a region called Chaco Salteño.
The team had never been together before, but "we had a goal and a mission. We fit in together from the beginning, and this group was enthusiastic." Two physicians were from the U.S., several were from Argentina, and the volunteers also included sonographers and other caregivers.
"We paired with anthropologists who work with indigenous, isolated communities in northern Argentina," he explains. "These communities are within the rainforest, and their people are mostly reluctant to accept care. The anthropologists coordinate an indigenous radio station, "La Voz Indigena" that is mostly run by leaders of the communities, called 'caciques' in Spanish, and serves as the cultural hub for these communities."
Because coming into the communities with large Echo machines was impossible, they agreed on mounting the operations within the radio station facilities, explains Dr. Asch. "Instructing all volunteers on the costumes and culture of these communities was critical to our success, as we were able to reach a great level of acceptance from them."
"We wanted to screen 300 people for cardiovascular disease in a four-day period, and to make sure that we had proper care available in Tartagal, Salta and Buenos Aires, depending on the escalating complexity of disease that was diagnosed, using echocardiography equipment provided by Philips Healthcare," Dr. Asch states.
When they arrived in Tartagal, the 25 volunteers had an intense week. "We saw 650 people, more than double our original estimate, from babies through the elderly, and had good options for those who were determined to have significant heart disease. Surprisingly, we mostly found congenital heart problems, and only some cases of Chagas disease and rheumatic or tuberculosis-related disease. Overall, it happened to be a fairly healthy population."
This was not the first time that Dr. Asch has been involved in care to remote areas. "There is a need for care, as these communities feel neglected and isolated. They live a completely different reality. I grew up in Argentina, and received my medical degree there. I try to give back to my country and people; I feel this is something I owe them."
In working with the different indigenous communities, Dr. Asch discovered "the little effort we made had a humongous impact. On closing day, we sat together with the leaders, 90 percent of whom were female, and they were so grateful and thankful to us. It was a moving experience. Many of us left crying, thinking already on how to make this happen again. It was so rewarding, from both a medical and human standpoint."
Dr. Asch plans to help organize future ASE mission trips in other areas of the world. "It was a great use of my time and my skills. I would describe this trip as fun and rewarding; when it ended, I was exhausted, but so happy."
León, Nicaragua
Following a Cardiology Fellowship,
Christy Kaiser, MD, recently joined the Hospital Center as an attending general cardiologist. She has long had an interest in Latin American culture, whether it's cooking up any number of tasty regional dishes she's mastered, or stepping out for some salsa dancing.
In her third year of residency at Duke University School of Medicine, she welcomed the opportunity to perform a two- month elective rotation in internal medicine at the Hospital Escuela Oscar Danilo Rosales Argüelo, in Nicaragua's second- largest city, León.
Though León has a population of more than 200,000, the city lacks the medical infrastructure to fully care for its own citizens, let alone the thousands of low-income families from the surrounding rural areas. Even as she started preparing for her return to the U.S., Dr. Kaiser's fascination with the variety of cases she saw already had her thinking about how and when she would return.
Near the end of her stay, Dr. Kaiser learned that a team of cardiologists from Project Health for León, a group of volunteer health care providers based at East Carolina University, was due to arrive in León for their semi-annual visit.
"Because there are no cardiac surgeons in Nicaragua, this group fills an important gap," Dr. Kaiser says. "Medical cardiologists spend a week evaluating dozens of patients referred by other physicians in the region, to select the best candidates for surgery. They're followed by cardiac surgeons, who may perform as many as 12 operations on those individuals who need it the most."
Though the Project Health visit overlapped Dr. Kaiser's stay by only a week, she made the most of those days, working with the volunteers in the hospital's clinic. "I still had a lot of medical training ahead," she says, "but I offered to come back and help when I was doing my fellowship."
That opportunity came this past February, when Dr. Kaiser returned to León to spend two full weeks with the Project Health team. She worked with four cardiologists and two other cardiology fellows to evaluate approximately 300 patients, most with valvular or congenital heart disease. Each encounter entailed a history, physical exam, echocardiogram and treatment decisions, including a detailed discussion with each patient.
As with many other overseas medical missions, most of the physicians have to bring their own equipment, from echocardiography machines to surgical supplies. But despite the best efforts to prepare, some improvisation always seems necessary. This year, the problem centered around a dispute between the Nicaraguan government and the organization that donated the replacement heart valves.
"Mechanical valves are preferred, particularly for younger patients, because they last longer," Dr. Kaiser explains. "Because that brand of valve wasn't allowed in the country, we had to scramble for replacements. All we could find were bioprosthetic valves, which usually last on average for only 10 to 15 years."
In the U.S., a patient in critical need of a new valve would receive the prosthetic valve regardless of his or her age, with expectation being that the patient would return when it was time for a replacement. But given the huge demand for cardiac care in Nicaragua, there's little assurance that a patient would have a chance to undergo follow-up surgery.
"Until cellphones arrived, the only way physicians could reach them, to bring them back for surgery, was by asking local radio stations to issue announcements," Dr. Kaiser says. Ultimately, the surgeons decided to use the bioprosthetic valves on the younger patients, in the hope that they would last longer than usual, and that the patients someday would be able to receive a longer-lasting device.
"This trip showed how important medical missions like Project Health's are to the people in Nicaragua, and how fortunate we are in the U.S.," Dr. Kaiser says.
Stay up to date and subscribe to our blog