Celebrate Safely: Answers to 5 Common Questions About COVID-19 and the Holidays.
If you are experiencing a medical emergency, please call 911 or seek care at an emergency room.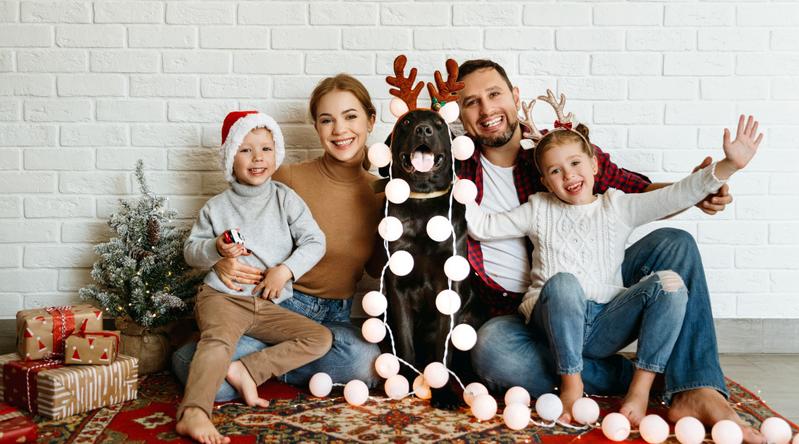 More than 70% of people who are eligible for the COVID-19 vaccine in Maryland and the District of Columbia have gotten at least one dose—thank you to everyone who is doing their part to keep our neighbors safe!
That said, the pandemic is not over yet—in October 2021, around 1,200 deaths from COVID-19 occurred each day in the U.S. As we balance the weight of this knowledge with the optimism of successful COVID-19 treatments and vaccines, many people are wondering how to approach a second round of major holidays.
From travel plans to tough conversations with family members, we've answered five questions patients are asking the most.
The pandemic isn't over, but #COVIDVaccines have changed last year's holiday guidance. Infectious disease expert Maria Elena Ruiz, MD, and pediatrician Tia Ragland Medley, MD, answer top questions about #HolidayTravel and celebrations: https://bit.ly/3GLSqlr.
Click to Tweet
1. Are indoor family gatherings safe?
After a tumultuous couple of years, it is important for everyone to feel socially engaged right now. Children and teens, in particular, will benefit from social activities; a national state of emergency in child and adolescent mental health was recently called by the American Academy of Pediatrics, the American Academy of Child and Adolescent Psychiatry, and the Children's Hospital Association.
Spending time with loved ones and simply taking time to relax can help ease the ongoing stress complicating mental health. But we're hesitant to recommend indoor parties, especially because vaccination only opened up to children age 5-11 the first week of November.
If you choose to gather with a group indoors:
Keep it small with 10-20 people who do not need to travel long distances to attend.

Wear masks when you're not eating or drinking if any attendees are not vaccinated or received a positive COVID test within the last three days.

Maintain safe distances of about 6 feet between other people.

Wash or sanitize your hands every 30 minutes.

Open windows, if possible, to improve ventilation.



Planning and communication before gathering are key. You may be surprised at who within your circle is not yet vaccinated. Having that conversation ahead of time ensures everyone is on the same page. If everyone is not vaccinated, switch to an outdoor gathering, postpone the event until everyone is vaccinated, or develop a hybrid plan that allows some people to attend virtually.

Related reading: How to deal with re-entry anxiety and post-pandemic stress.
2. Is it safe to travel?
Driving and flying are relatively safe if everyone in your party is vaccinated. Driving significantly decreases the number of people you'll come in contact with. But if you'll be stopping at public places in areas with low vaccination rates and high COVID cases along the way, the risk of infection is not lower than if you flew. Cruises and long-distance bus or train trips are not recommended by the Centers for Disease Control and Prevention (CDC).

If you plan to travel internationally, you must be fully vaccinated. Review the CDC's international travel guidelines.
If you plan to travel within the United States, the CDC recommends being fully vaccinated and following these guidelines:
Wear a mask on planes and public transportation.

Follow all local recommendations and requirements in the area you travel to.

Consider wearing a mask (both indoors and outdoors) in locations with high numbers of COVID-19 cases.

Self-monitor for COVID symptoms when you return. Isolate and get tested if you have them.
If you are not fully vaccinated, the CDC recommends getting a viral test one to three days before your trip and:
Wearing a mask and maintaining physical distance at all times.

Avoiding crowds.

Washing your hands and sanitizing often.

Getting a viral test three to five days after traveling and self-quarantining for a full seven days, whether or not you experience COVID symptoms.
We do not recommend traveling to locations with low vaccination rates. If you choose to do so:
Limit the activities you participate in while visiting the area.

Wear a higher-grade mask or double surgical masks on the plane if you fly.

Consider quarantining once you arrive if you're visiting someone with a high risk of developing COVID complications.
Staying at a hotel or with people who have not been vaccinated increases your chances of contracting the virus more than staying with fully vaccinated people. If that's your only option, wear a mask when you're not eating or drinking and frequently wash and sanitize your hands.
It all comes down to being mindful. Before traveling, avoid large groups of people to lower your risk of contracting and spreading the virus. While traveling, practice good hygiene, be respectful of others' personal space, and avoid large, unmasked crowds.
3. Can we bring back our favorite holiday outings this year?
From holiday markets to mall Santa visits, many traditional outings were paused last year. But we expect most of them to return this year, and many already have. Movie theaters, shopping centers, and concert halls have been open for a while now and will likely keep getting busier.
The safest way to celebrate this year is to be fully vaccinated. Outdoor activities, such as sledding, skating, or light displays, continue to be safer than indoor activities, regardless of your vaccination status.
Review event guidelines before attending to ensure you'll be able to comply. Masks or proof of vaccination might be required at certain venues. Even if they're not, we'll both be wearing masks in indoor public spaces to help prevent the spread of COVID or any other virus—and we encourage you to do the same.
4. Should I get a COVID booster shot before attending events?
If a booster shot is available to you, we highly recommend getting it. But if you're already fully vaccinated, you don't have to sit anything out or do anything differently until you get your booster shot.
Right now, we're
encouraging booster shots
for people who:
Are 18 or older and received the Johnson & Johnson vaccine two or more months ago

Are 65 or older and received the Pfizer or Moderna vaccine six or more months ago

Are 18 or older, received the Pfizer or Moderna vaccine six or more months ago, and have underlying medical conditions or live or work in high-risk environments (e.g., long-term care facility, health care setting, school, grocery or department store)



If you received two doses of the Moderna vaccine, you can get the Pfizer booster—and vice versa—but we advise patients to stick to the same brand of booster if possible. You can get it at the same time as your flu shot to avoid two trips to the clinic.
5. How can I discuss the vaccine with family members who are not vaccinated?
COVID-19 will likely be a popular conversation topic during the holidays. Be sure to set firm ground rules regarding masks and vaccination status in your home and around your family before any events.
Despite the effectiveness and safety of all three COVID vaccines, misinformation continues to persist. We understand the concerns about the vaccine—and the frustration of discussing its benefits with people who aren't interested in listening or learning.
Each person who has been vaccinated can help be an ambassador to their community. Increasing our vaccination rates has been challenging and requires effort from all of us: physicians, parents, siblings, and friends.
Try to understand the source of someone's objection to the vaccine and really listen to their concern. From there, you can gently use science-based facts to address their specific concern.
Emphasize that one of the most important things to consider in a pandemic is the health of those around us. Vaccines and masks protect your neighbors, family, and friends and are the only way to stop COVID-19 from spreading. Many pediatric patients have told us they're excited to get the vaccine because they want to help people.
You can also recommend that they talk to a trusted health professional. We want people to have as many layers of protection against this virus as possible, which is why we strongly recommend the vaccine for all who are eligible.

Related reading: COVID-19 vaccine: Answers to frequently asked questions: Part one and Part two.
Stay home if you feel sick.
We're just as excited as you to celebrate the holiday season with loved ones. But don't let your excitement overpower your sensibility. If you are experiencing symptoms of COVID-19—or even a cold or flu virus—stay home.
After looking forward to holiday celebrations that feel a little more "normal," we know it can be difficult to potentially miss out again. But the pandemic has shown just how important it is to sacrifice inconvenience for the health and safety of others. Get the rest and care you need so you can get back to enjoying a healthy holiday season.

Watch our Facebook Live broadcast for more about COVID-19 developments around the Delta variant, booster vaccines, holiday gatherings, and more:
Vaccines are key to safe holiday celebrations.
Schedule your COVID-19 vaccine today.
Stay up to date and subscribe to our blog