MedStar Health Researchers Examine Device Built to Improve Diabetes Outcomes
If you are experiencing a medical emergency, please call 911 or seek care at an emergency room.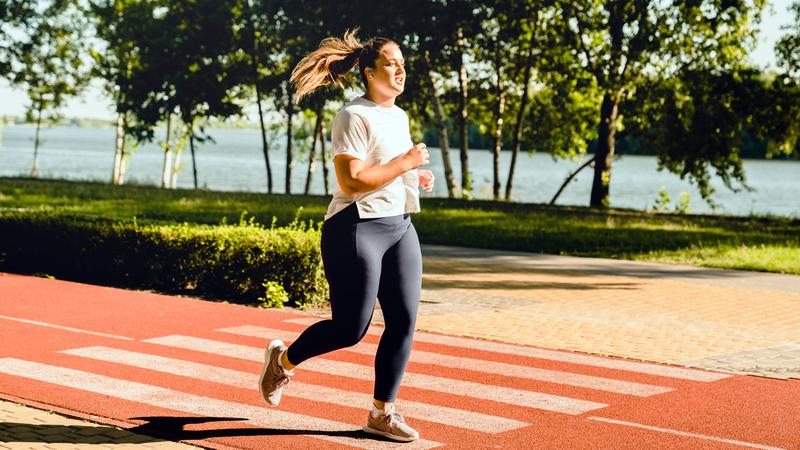 MedStar Health Research Institute is now enrolling participants in the STEP-1 Study to test the EndoBarrier System's ability to safely reduce hemoglobin A1c (HbA1c) and weight in adults with uncontrolled type 2 diabetes and obesity.
For patients who are challenged to control diabetes and manage weight, we're studying if an innovative device could offer hope for reducing hemoglobin A1c (HbA1c) and weight.
The STEP-1 study is a randomized, multi-center trial of the EndoBarrier System—an investigational medical device placed by endoscope into the small intestine to create a barrier between food and the intestinal wall. This study will test whether the device is safe and effective in reducing HbA1c and weight in people with type 2 diabetes.
This research comes at a time when diabetes numbers are soaring. According to the U.S. Centers for Disease Control and Prevention (CDC), one in nine Americans has diabetes—and the situation is only projected to worsen. The International Diabetes Federation projects that number will increase to one in eight by 2045.
More effective, less invasive interventions are needed if we hope to stop the health threat posed by diabetes.
Why the EndoBarrier device is different.
Today, people with diabetes have several options to help manage their weight and glucose levels, but these options have downsides to consider. Weight-loss surgeries such as gastric sleeve are invasive and cannot be reversed. New FDA-approved GLP-1 receptor agonist medications, such as Ozempic (semaglutide) can help you eat less, but, like insulin therapy, these methods require self-injections for an indefinite amount of time.
Currently approved weight loss devices, such as the gastric band or gastric balloon, work by making the space inside the stomach smaller, physically limiting the amount of food that can be eaten.
The EndoBarrier's mechanism of action is different from all of these.

It uses a thin, flexible liner that conforms to the shape of the small intestine. As partially digested food (called chyme) passes through the intestine, the liner blocks the stimulation of certain hormone production. A study published in Gastroenterology Research and Practice concluded that the EndoBarrrier improves glycemic control and weight loss in patients with obesity and type 2 diabetes.
How the STEP-1 study works.
As part of the study, all STEP-1 participants will receive dietary counseling and will be encouraged to maintain a moderate-intensity lifestyle. Participants will attend study visits, which may include physical exams, blood draws, and imaging. Participants will also keep track of their weight, glucose levels, and temperature throughout the study.
At MedStar Health Research Institute, we are currently recruiting adults who were diagnosed with type 2 diabetes less than 15 years ago and who are not currently taking insulin. Additional criteria to participate in the study include the following:
Age 30 to 65

HbA1c: 8% to 10% despite being on a stable dose of at least two diabetes medications for at least three months

Body mass index

(BMI): 30 to 50 kg/m

2
STEP-1 is a "blinded" study, which means participants will not initially know if they have received the EndoBarrier device. All participants will receive an endoscopy, a procedure that uses a small camera to view the inside of the upper GI tract. During the endoscopy, some participants will have the EndoBarrier Liner implanted, which will remain in place for 12 months.
Researchers will measure the change in participants' HbA1c, and the study will also measure weight loss, blood glucose, LDL cholesterol, and blood pressure in addition to several metabolic conditions beyond diabetes.
Participants will help advance science by contributing to research that may improve treatment for those struggling to manage their type 2 diabetes or control their weight. At MedStar Health Research Institute, we're committed to making clinical trials accessible and equitable for everyone in our community, because solving complicated health challenges effectively means we're all working together.
Want more information about the MedStar Health Research Institute?
Discover how we're innovating for tomorrow.
Stay up to date and subscribe to our blog