Why Timely and Coordinated Care is the Best Approach to Stroke Treatment and Prevention.
If you are experiencing a medical emergency, please call 911 or seek care at an emergency room.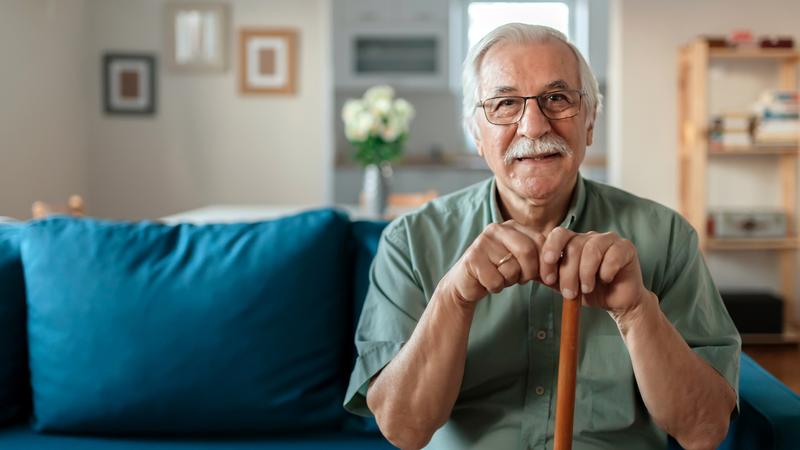 Most people know that chest pain is a sign of a heart attack and a reason to quickly dial 911. Fewer men and women know that a fast response is just as critical if you have any signs of a stroke.
A stroke is essentially a "heart attack" in the brain, as brain tissue dies with every passing minute. Although it's often painless, a stroke can cause permanent damage or even death, which is why it's important to get to the emergency room fast.

Time is brain.
Stroke is caused by either loss of blood flow (ischemic stroke) or blood accumulating where it doesn't belong (hemorrhagic stroke). The moment this occurs, brain tissue begins to die rapidly. And because it happens so suddenly, people don't always know it's happening. Unfortunately, delayed care can be life-altering or fatal.
Healthcare providers use the phrase "time is brain" to emphasize that every minute counts when it comes to getting treatment. The earlier you can receive treatment, the more brain cells we can save and the better we can preserve your neurological function. Intravenous (IV) medications that restore adequate blood flow must be given within 4.5 hours after your first symptom. And emergency endovascular procedures must be performed as soon as possible within 24 hours.

Call 911 as soon as you notice any warning signs.
We use the acronym B.E. F.A.S.T. to identify symptoms of a stroke. Call 911 if you notice the following:
Balance: Changes in your coordination or difficulty walking due to dizziness or weakness
Eyes: Visual impairments in one or both eyes
Face:Drooping on one or both sides
Arms: Weakness to either extremity
Speech: Difficulty communicating, such as slurred speech or struggling to articulate your words or understand others
Time: Call 911 immediately and get to hospital right away for life-saving treatment
If you don't have pain at the onset of a stroke, you may be inclined to wait and see if it gets better. But for every minute that goes by, roughly two million brain cells can be lost. The faster you can get to the hospital to receive treatment within the appropriate time window, the higher the likelihood that you can leave the hospital with the best possible results. Time really matters.
A #stroke is like a heart attack to the brain, potentially causing long-term damage and even death. On the #MedStarHealthBlog, three stroke experts share why fast and coordinated treatment matters: https://bit.ly/3bVGbIX.
Click to Tweet
Even if your symptoms subside within five minutes, it's important to seek prompt care. A small blood clot may have caused a "mini-stroke" or transient ischemic attack (TIA). While this may not result in damage to brain tissue, it's often a warning sign that a larger, serious stroke may be coming. Your healthcare providers can help you understand and lower your risk of having a real stroke by addressing the underlying cause(s).

Follow-up care and rehabilitation is critical to recovery.
After a stroke, we're invested in your recovery. As a patient, you'll gain access to all of the resources and expertise within the MedStar Health system, including primary care providers, emergency department providers, neurologists, neurosurgeons, rehabilitation specialists, and nurses who can help you achieve your highest level of health. With one electronic health record, we seamlessly communicate and coordinate with your entire care to enhance your recovery and also prevent future strokes.

Many patients benefit from stroke rehabilitation, which helps them to regain their strength and independence while recovering from the effects of a stroke. We offer a unique, comprehensive inpatient rehabilitation program at MedStar Good Samaritan Hospital. It's accredited as a Specialty Program by the Commission on Accreditation of Rehabilitation Facilities (CARF), highlighting our commitment to the highest quality of stroke recovery care. Our neurorehabilitation center ranks among some of the best in the region, with higher patient satisfaction rates and better "gains per day" (a functional improvement measure) than Maryland averages. Patients also benefit from a smooth transition to therapy at any one of our 50 outpatient sites in the region, when appropriate.
Prevention is better than treatment.
A stroke can happen to anyone regardless of age or gender. But there are certain factors that affect your chances of experiencing a stroke, and if you experience a stroke, you have a higher risk of having another one in the future. That's why we'll help connect you with a primary care provider (PCP) who can help you lower your risk through healthy lifestyle changes. Smoking, diet, and lack of exercise can contribute to your stroke risk, and our healthcare providers can help you adopt new habits that can help prevent another stroke.

Watch our Facebook Live interview below with Elliot Dawson, MD, Paul Singh, MD, and Ashley Phipps, BSN, RN to learn more about stroke prevention and treatment:
Our specialized team offers advanced stroke care at a centralized location in Baltimore.
Our Stroke program at MedStar Franklin Square Medical Center serves as a hub for complex stroke cases in the Baltimore area. As a Thrombectomy-Capable Stroke Center (TSC), we're certified to provide endovascular procedures and post-procedural care. This designation from the Joint Commission highlights our commitment to conducting research, training other healthcare professionals, and educating the community on stroke prevention. We have the experience, technology, and treatments necessary for advanced stroke care, and we're honored to care for patients from around the region triaged from other hospitals.

A stroke can significantly impact you and your family's life, which is why we also offer monthly support groups for patients and caregivers. With the encouragement and support of family, friends, and peers, our patients find the strength and motivation to overcome challenges they face after their stroke and reclaim their highest quality of life. We're grateful to be a part of that journey.
Interested in learning more about stroke prevention or treatment?
Call 443-777-7320 or click below.
Stay up to date and subscribe to our blog