GME Salary & Benefits |Fellowship and Residency Salary | MedStar Health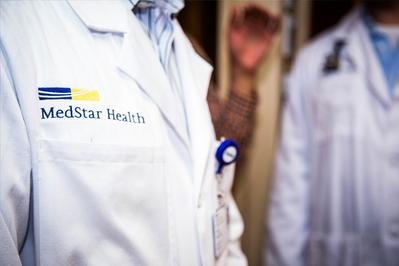 As a member of the MedStar Graduate Medical Education family, we want to provide you with the same amazing care you provide MedStar patients every day.

Stipends
FY23 Resident & Fellow Stipends
PGY-1 $65,700

PGY-2 $67,000

PGY-3 $70,000

PGY-4 $73,000

PGY-5 $76,000

PGY-6 $80,000

PGY-7 $83,000

PGY-8 $86,000
Comprehensive health and supplemental dental and vision benefits
Depending on the MedStar hospital where you work, GME residents and fellows may choose from a variety of comprehensive health plans:
The MedStar Select Plan offers comprehensive medical coverage through the MedStar Select Provider Network. Many medical services are provided by MedStar facilities and physicians and are paid 100 percent or require minimal co-pays. You do not need to select a Primary Care Physician (PCP) to coordinate your care. In addition, no referrals are required for specialty care.
The CareFirst PPO Plan offers comprehensive medical coverage, and lower co-pays and no deductibles for inpatient services at MedStar providers. You do not need to select a Primary Care Physician (PCP) to coordinate your care. In addition, no referrals are required for specialty care. The CareFirst PPO Plan allows you to see any provider you choose, but you save money when you choose providers within the MedStar system and the CareFirst network. If you go out-of-network, you will still receive benefits, but at a lower level, and you will not be able to take advantage of the lower rates that CareFirst has negotiated with network doctors. In addition, you may be required to pay for the service in advance and then submit a claim for reimbursement.
Kaiser Permanente physicians work in group practices and provide state-of-the-art care in 22 medical facilities located in the Baltimore-Washington metropolitan area. These medical centers offer the convenience of services such as X-ray and pharmacy all under one roof. Kaiser Permanente provides comprehensive medical, dental, mental health, prescription drug and vision coverage for one cost. You must use Kaiser physicians and facilities to receive benefits. (Please note: Kaiser Permanente is available to Washington, D. C. residents only)
House staff have two options for dental services; Cigna PPO provides preventative, basic restorative and major care benefits. Cigna DHMO requires that you pick a participating dentist, and that participating dentist will coordinate all your care. You must use a participating dentist when enrolled in the Cigna DHMO plan in order to receive benefits.
Employees may choose to participate in the Advantica Eye Care plan. The plan provides comprehensive vision benefits from a network of providers.
Flexible spending accounts (FSA)
House staff may set aside a portion of their annual income for out-of-pocket health and dependent care expenses. The "set-aside" amount in the FSA account is pre-tax and may be used to pay certain expenses that are ordinarily paid with after-tax dollars. An annual maximum amount of $5,000 for dependent care expenses and an annual maximum of $2,500 for health care expenses may be set aside in the FSA accounts. The FSA accounts may be drawn against for reimbursement expenses incurred. Qualifying expenses for the healthcare account include: deductibles, co-payments, dental check-ups and braces, and vision tests.
Retirement benefits and savings plan
With the MedStar Inc., Retirement Savings Plan you can achieve your retirement goals through a tax-deferred savings account that offers a variety of professionally managed investment options and a competitive company match.
Life and disability insurance
Term life insurance of 1x the base annual salary is provided by the hospital to house staff. Additional insurance is available at a low cost.
Short-Term Disability (STD) is designed to ensure continuing income for those House Staff who are unable to work due to a non-work related injury or illness. Eligible employees may participate in the STD plan subject to all terms and conditions of the agreement between MedStar hospitals and the insurance carrier. Specific details vary by location of hospital.
MedStar hospitals provide a long-term disability (LTD) benefit plan to help house staff cope with an illness or injury that may result in a long-term absence from employment. LTD is designed to ensure a continuing income for employees who are disabled and unable to work. We offer an expanded LTD plan at no cost during the training period. This insurance coverage is portable; that is, house staff may continue the coverage in effect by assuming payment of the premium upon completion of the training program (additional information available upon request).
Other benefits
Direct Deposit - Employees may elect to have their paychecks automatically deposited into their personal bank accounts.
Employee Assistance Program (EAP) - Through the EAP, MedStar employees are offered a wide array of free counseling assistance. Services include, but are not limited to, professional counseling, child and elder care referrals, financial and legal advice. All information is kept completely confidential.
Legal Plan - Employees may elect group legal coverage, which provides access to a network of attorneys who deliver legal services via telephone or office visit. Participating employees pay $9.00 biweekly and may access the program as often as necessary. Services include: will preparation, sale and purchase of real estate, traffic court representation, etc.
Loan Deferment - All applications for loan deferment may be submitted directly to the Office of Graduate Medical Education at their hospitals. Applications will be completed by the Office of Graduate Medical Education and forwarded to the appropriate institution.
Emergency Loan Program - The emergency loan program is available to all house staff for emergent personal loans. Loans shall not exceed $1,000, and will be repaid through automatic payroll deduction, prior to completion of residency. Each house officer will have a maximum of one (1) outstanding loan at any given time.
Malpractice Liability Coverage Limits - As agents of the hospital, and in accordance with the rules and regulations of the hospital and the Accreditation Council for Graduate Medical Education (ACGME), house staff are covered for professional liability by the MedStar Health, Inc. Risk Management Financing Plan for all work performed within the scope of the training program. House staff are covered under this plan for any incident that occurs while employed by MWHC, even if the claim arises after employment terminates. Coverage through the Plan provides limits of $1,000,000/ $3,000,000 and is occurrence based. In addition, excess coverage is purchased on a claims made basis. All subpoenas and information relating to professional liability actions against the hospital or its staff should be referred to Risk Management or Legal Affairs.
Occupational Health Services - House staff must complete a pre-employment health screening which can be provided by their private physician or through Occupational Health Services. House staff will be tested for illicit drugs and alcohol prior to employment. Occupational Health Services also provides treatment and referral of job-related injuries and illnesses.
Download our Benefits Packet to learn more.